This page is currently being updated ahead of the launch of SAA's new Strategic Plan (2021-2025).
Human resource development remains a key component in the new SAA matrix, and management of this theme has been placed in the experienced hands of the Sasakawa Africa Fund for Extension Education (SAFE). (For more about SAFE, go to http://www.safe-africa.org/)
The need to ensure that agricultural knowledge and technology from research are effectively disseminated to farmers and end users in sub-Saharan Africa to improve production, profits and livelihoods cannot be overemphasized. As key actors of development are confronted by a myriad of agricultural production and post-production issues, it became apparent that extension system, especially the front line extension agents needed to be equipped with the necessary knowledge, skills and competencies to effectively disseminate crucial agricultural information and technology needed for sustainable agricultural development.
The crucial role of women farmers in agricultural development continues to be globally acknowledged. In this regard, concerted efforts are needed to have a critical mass of well qualified women extension professionals who can effectively and efficiently work with women farmers. To that effect, the admission criteria to the university training by SAFE participating universities and colleges were broadened to include Food Technology and Sciences, Home Economics, Nutrition and Development Studies.
There is an increasing trend in many African countries—including Mali and Uganda among the SAA focus countries—to rely on community-based facilitators (sometimes called lead farmers) to serve as extension paraprofessionals, as the number of public sector extension workers declines. Only in Ethiopia is the number of extension workers increasing. This trend requires new strategies for training these paraprofessionals. The training needs of those are addressed through short courses on topical issues.
The role of public extension delivery system will remain crucial for the transformation of African agriculture despite the fact that some countries have opted for privatization. Besides, the emergence of more pluralistic extension systems that combine public financing with outsourcing arrangements involving private sector service delivery is changing employment prospects in agricultural extension. Private Service provider companies and NGOs are likely to play also an important role in providing extension advice to farmers in the future as well. This calls for innovations in training by universities and colleges.
There is growing realization that smallholder farmers do not maximize their full potential if their efforts stop at primary production. Smallholder farmers must go beyond production and add value at more points along the value chain. SAFE's work with universities and colleges is to ensure that the right type and caliber of extension staff are produced to lead the transformation of agriculture along the value chain. SAFE and its partner institutions have decided to revise and develop the curricula to reflect the needs of the entire agricultural value chain in order to respond to farmers' needs more comprehensively.
The need for appropriate training materials for extension workers and farmers is especially great. Many of the professionals being recruited—in SAA and elsewhere—have good technical credentials but very little practical, hands-on experiences. Thus they tend to copy from their university textbooks and produce training materials inappropriate for use at the field level. Experienced university faculty from departments of agricultural extension and many of the mid-career students in the SAFE programs can help to transform these sophisticated resource materials into ones that can be effective with frontline extension staff and farmers. SAFE will also help to coordinate the development of short courses and training modules to support SAA field work.
The key and indispensable factor for the protection and enhancement of smallholder agricultural sector is the existence of strong farmer organizations (FBOs) that are able, motivated and sufficiently independent to effectively represent farmers' interests. Accordingly, SAFE is implementing the capacity development project for FBOs in Ethiopia, Mali, Nigeria and Uganda to support the emergence of strong and viable FBOs and broaden farmers' economic benefits along agricultural value chains.
The FBO project has been involved in a wide range of capacity building activities which have brought about observable results. The training covered technical, organizational and managerial areas.
Efforts were made to reach out to groups of farmers with special needs, also in the technical, organizational and managerial areas.
Statistics of SAFE Students from 1993 to 2021 (as of January 2021)
Note: Enrollment at Obafemi Awolowo University is on progress
Mercy Akeredolu, Thematic Director
See Senior Staff section for more information.
SAA Publications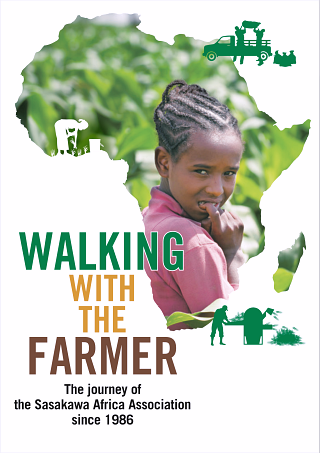 Electronic version of SAA history book, "Walking with the Farmer"is available here.