【Report】The seminar on "Investing in Agriculture and Agribusinesses in Africa" in Tokyo
June.4.2018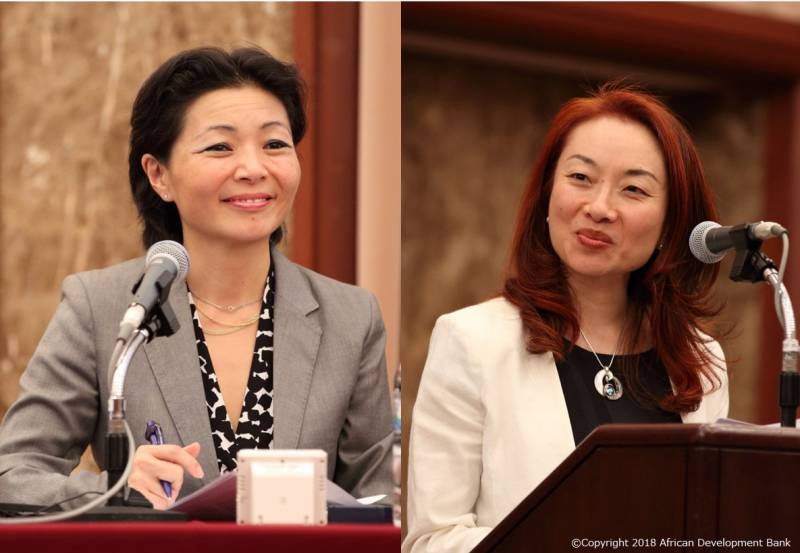 Ms. Atsuko Toda (Director of Agricultural Finance and Rural Development, AfDB) and Ms. Fumiko Iseki (Executive Director, SAA)
The African Development Bank(AfDB) and Sasakawa Africa Association(SAA) held the Seminar on "Investing in Agriculture and Agribusinesses in Africa" on May 29, 2018 in Tokyo, Japan.
Ms. Atsuko Toda, Director, Agricultural Finance and Rural Development at AfDB, underscored the enormous investment opportunities in African agriculture sector, spurred by successful democratic transitions, increasing export flows and rise of the middle class. Agribusiness in Africa has huge potentiality. Ms. Toda stressed that the Japanese private sector could play a key role in contributing to further development of agricultural sector and eliminating poverty in Africa, and therefore, the future investments from Japan were expected.
The seminar, chaired by Ms. Fumiko Iseki, Executive Director of SAA, attracted over 120 participants from Government, private sector, embassies, international organizations, and academia. Many participants said "Thanks to the seminar, I enriched my understanding of agribusiness in Africa".
The presentation slides can be downloaded from the web-site of AfDB.

SAA Publications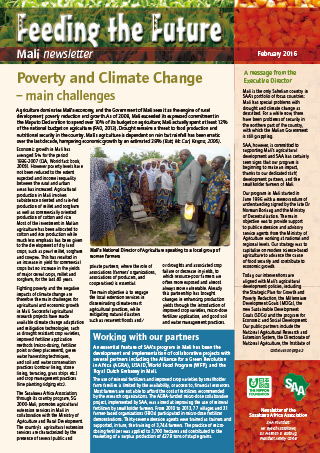 Electronic versions of Feeding the Future are available here.
To be kept informed of Feeding the Future updates and news via e-mail or to order printed copies, please use our contact form here.