- We are currently working on renewing information. -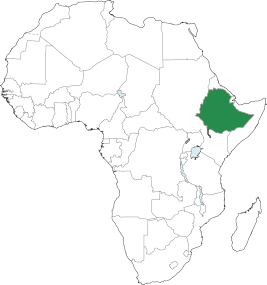 SAA Ethiopia Office
Sasakawa Africa Association- Ethiopia
Gurd Shola area, CMC Road, Bole Sub-City, Kebele 13 Daminarof Building (adjacent to Century Mall), 3rd Floor PO Box 12771, Addis Ababa, Ethiopia
+251-116-683595
Major Target Crops
maize, Quality Protein Maize (QPM), wheat, barley, tef, sorghum, finger millet, irish potato, faba bean, sesame
History
Ethiopia's agriculture is still characterized, for the most part, as low-input/low-output subsistence agriculture. The level of technology is generally basic, and productivity per hectare is perhaps one of the lowest in the world. Even in high agricultural potential areas of the country, in which crop-based systems predominate and population densities are highest, productivity is constrained by lack of knowledge, lack of finance, poor postharvest handling and poorly developed markets.From 1979/80 to 1991/92, annual food crop production ranged between 4.87 and 7.81 million tons, whereas per capita food production for the same years declined from 174 kg/year in 1979/80 to 92 kg/year in 1991/92.
The initiation of the Agricultural Development-Led Industrialization (ADLI) policy by the Ethiopian Government in 1992 created a policy environment conducive for growth in the agricultural sector. In 1993, the Sasakawa Global 2000 Ethiopia (SG 2000-Ethiopia) Country Program was established as an "implant" into the Ethiopian national extension system, under the leadership of then SAA Regional Director, Dr. Marco Quinones. As in all its country programs, SG 2000-Ethiopia sought to introduce new approaches to extension aimed at increasing farm-level productivity, especially of smallholder farmers.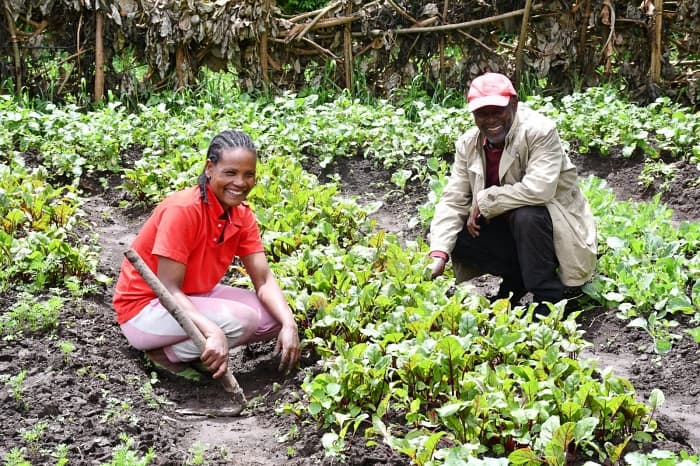 The SG 2000-Ethiopia initiative had as its main objective the more effective transfer of locally and externally available improved food production technologies appropriate to local farm-level circumstances. The goal was to increase production and productivity and help achieve food security and increase farmer incomes. Even though Ethiopia is far from achieving household food security, crop production has increased for 7.81 million tons in 1992 to 26.7 million tons in 2015/16. However, due to climate variability, frequent drought and population growth (from about 57 million in 1995 to about 100 million in 2016), among others, there are about 7.8 million people under food aid currently.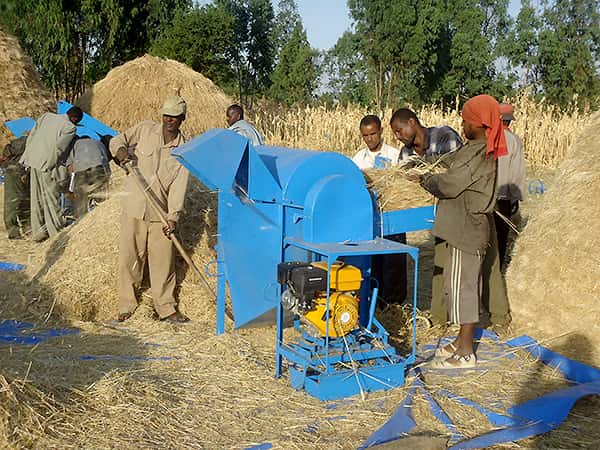 During 2010, SG2000-Ethiopia restructured and reorganized its work, in order to bring it in line with the new SAA matrix and strategy. Although improving crop productivity remains a major activity, the new strategy focuses more attention on post-harvest opportunities, and especially on engaging rural youth as service providers and improving the access of women farmers and agro-processing groups to agricultural extension advisory services. In addition, SG2000-Ethiopia is working to strengthen farmers' organization to better serve their members by accessing better market opportunities, and also bolster public-private partnerships in ways that will enable the country's emerging private sector to help strengthen extension advisory delivery systems.
List of Other Donor Funded Projects in Ethiopia
(Excluding Nippon Foundation funded program)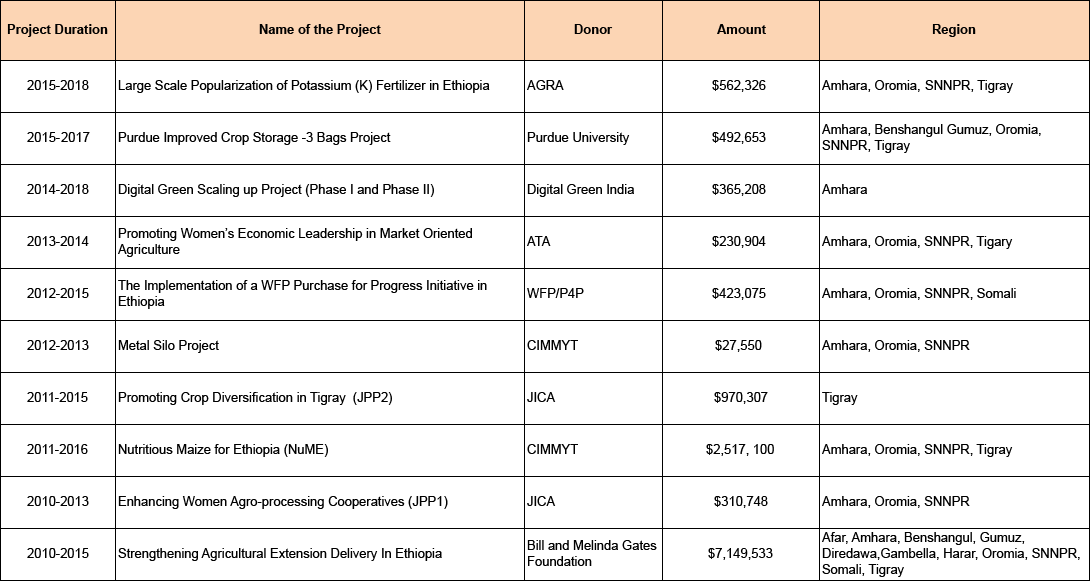 List of Awards & Certificates Received in Ethiopia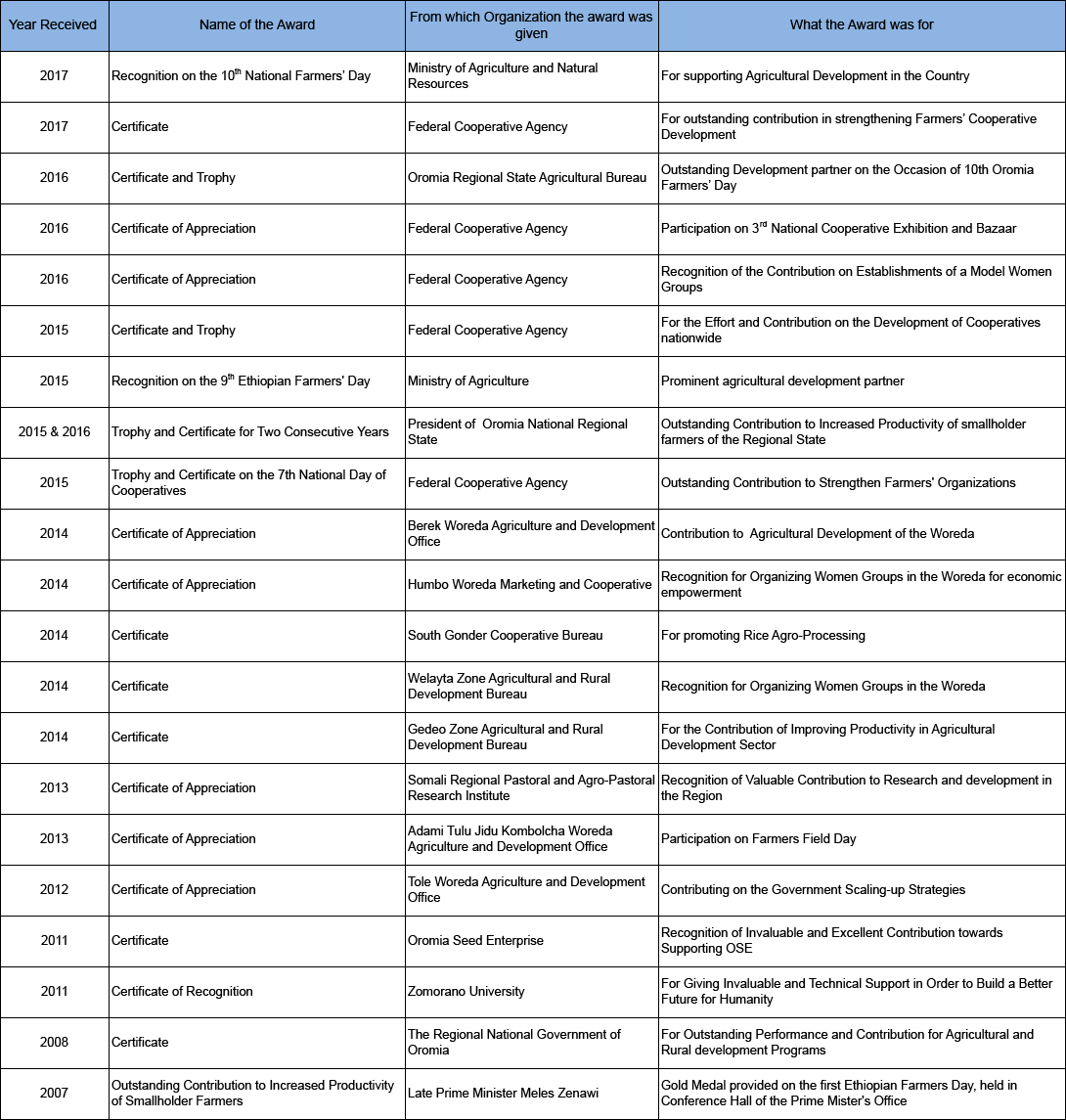 SAA Publications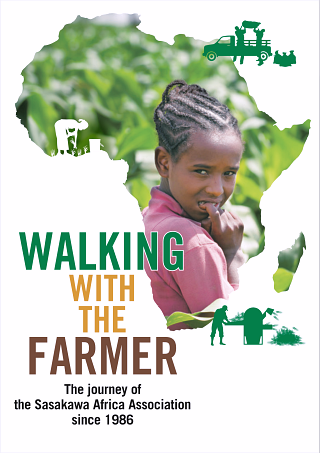 Electronic version of SAA history book, "Walking with the Farmer"is available here.