Board of Directors
Professor Ruth K. Oniang'o, Chairperson
Professor Ruth Oniang'o is founder and editor-in-chief of the African Journal of Food, Agriculture, Nutrition and Development and founder and leader of the Rural Outreach Program, a Kenya based NGO. She has served on a number of international boards, such as the International Fertilizer Development Center (IFDC), the International Rice Research Institute (IRRI) and the Australian Centre of International Agricultural Research (ACIAR). She was a member of the Kenyan parliament, from 2002 to 2007, and Shadow Minister of Education, and currently chairs the Kenyan government's thematic group for food security and nutrition.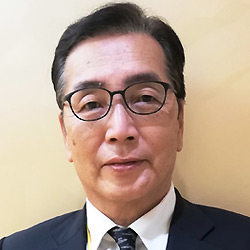 Katsuhiro Osako, Senior Executive Director
Katsuhiro Osako serves as Representative Director of the Sasakawa Africa Association, overseeing all operations of the organisation. Prior to joining SAA, he served as International Advisor for Yamaguchi University, Japan. He has worked at the Ministry of Foreign Affairs, the Trade and Economic Cooperation Bureau, and the Association for Promotion of International Cooperation in Japan. His career in the international development sector has included work and research projects undertaken with the Ministry of Foreign Affairs, the Japan International Cooperation Agency (JICA), the UN, the World Bank, and other international organisations working for poverty reduction through agricultural development in Asia and Africa. In 1998 he organised the 'African Festa' cultural event to commemorate the second Tokyo International Conference on African Development (TICAD II).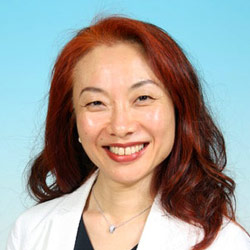 Fumiko Iseki, Executive Director
Fumiko Iseki serves as the Executive Officer, overseeing SAA operations alongside the Senior Executive Director. She has a wealth of experience, mainly in reconstruction assistance in conflict-affected African countries. She began her international development career as a community development officer at the Japan Overseas Cooperation Volunteer (JOCV) in Bangladesh, and obtained a Masters from the Fletcher School of Law and Diplomacy at Tufts University, majoring in Human Security (Refugee assistance/Islamic civilization). She also studied Humanitarian Assistance (Food security/Nutrition) at the Nutrition School of Tufts University. Working with the World Food Programme (WFP) she covered refugee operations in Ethiopia, and program management in Zambia. With Global Link Management, Inc., she served as a consultant for JICA/JPF/JETRO, lending her expertise in bridging humanitarian and development assistance.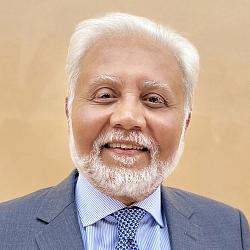 Amit Roy, PhD
Dr. Amit Roy, former IFDC's president and chief executive officer, has more than 35 years of experience in international agricultural development in more than 100 countries.
Under Dr. Roy's leadership, IFDC's programs broadened to help create sustainable agricultural productivity around the world. From bringing farmers from poverty to prosperity to ensuring global food and nutrition security to environmental protection and economic growth, IFDC has helped farmers thrive.
Among other honors, Dr. Roy was instrumental in organizing the Africa Fertilizer Summit in Abuja, Nigeria, in June 2006; in 2008 he spoke before the Hunger Caucus of the U.S. House of Representatives and in 2012 was appointed to the Steering Committee of the Global Nutrient Management Project of the United Nations Environment Program.
Board of Councillors
Takeju Ogata
Takeju Ogata, President of The Nippon Foundation since 2005. Prior to 2005, he was an Executive Director of the Nippon Foundation.
Shuichi Ohno
Shuichi Ohno, President of The Sasakawa Peace Foundation, was appointed to this position in 2017. Prior to 2017, he was an Executive Director of the Nippon Foundation where he served as the director of International affairs.
Katsumi Hirano, PhD
Dr. Katsumi Hirano is Executive Vice Director of Japan External Trade Organization(JETRO). Prior to this, he was a Chief Senior Researcher at Area Studies Center. He has deep knowledge and experience in research on the economy of the Sub-Sharan Africa. He was awarded the Okita Memorial Prize in 2003 for his work entitled 'illustrated Africa's Economy'.
Auditor
Akinori Sugai
Executive Director of The Sasakawa Peace Foundation
SAA Publications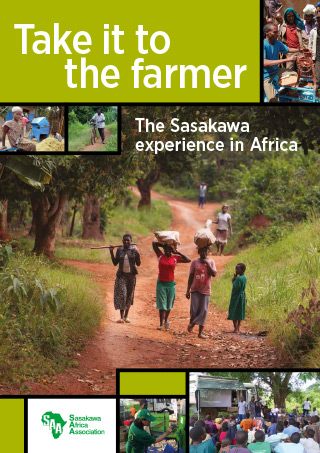 September.23.2016
Electronic version of SAA History Book is available here.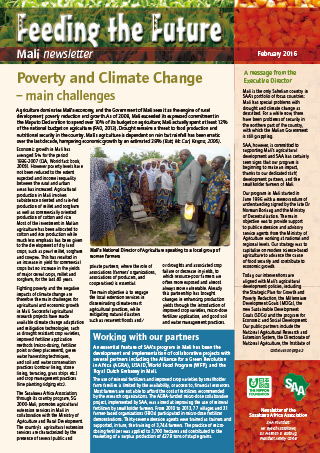 September.23.2016
Electronic versions of Feeding the Future are available here.
To be kept informed of Feeding the Future updates and news via e-mail or to order printed copies, please use our contact form here.