Board of Directors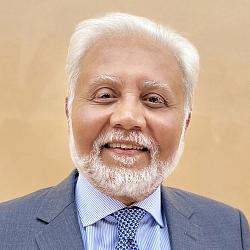 Dr. Amit Roy, Chair
Dr. Amit Roy became a member of the SAA Board of Directors since 2016 and served as the Vice-Chair from November 2019 to June 2023. He became the Board Chair in July 2023. Dr. Roy played a central role in developing SAA's strategy 2021-2025 with regenerative agriculture as its central pillar, redefining the role of SAA in agricultural development in Africa in the face of complex challenges such as climate change and soil degradation.
He is a former IFDC's president and chief executive officer, and has more than 40 years of experience in international agricultural development in more than 100 countries.
Under his leadership, IFDC's programs broadened to help create sustainable agricultural productivity around the world. From bringing farmers from poverty to prosperity to ensuring global food and nutrition security to environmental protection and economic growth, IFDC has helped farmers thrive.
Among other honors, Dr. Roy was instrumental in organizing the Africa Fertilizer Summit in Abuja, Nigeria, in June 2006; in 2008 he spoke before the Hunger Caucus of the U.S. House of Representatives and in 2012 was appointed to the Steering Committee of the Global Nutrient Management Project of the United Nations Environment Program.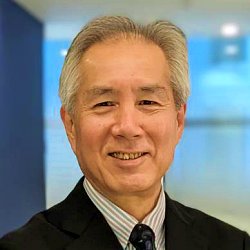 Dr. Makoto Kitanaka, President
Dr. Kitanaka was appointed as President of the SAA on November 5, 2019. He has worked for JICA for more than 30 years and served as the Director General of the Department of Rural Development.
Some of his achievements are: 1) expansion of the CARD (Coalition for African Rice Development) with the aim of doubling rice production in Africa in 10 years, 2) expansion of SHEP (Smallholder Horticulture Empowerment & Promotion in Africa) , and 3) launch of IFNA (Initiative for Food and Nutrition Security in Africa).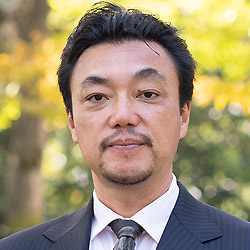 Prof. Keiichi Shirato, Director
Professor Keiichi Shirato is a Professor of International Relations at Ritsumeikan University. For almost two decades, Professor Shirato worked for Mainichi Newspapers as a correspondent based in Johannesburg and Washington DC.
His commendable experience includes his previous role as General Manager of EMEA and Russia Department of the Mitsui & Co. Global Strategic Studies Institute in Tokyo. In addition to his current position as a Professor of International Relations, Professor Shirato is also a Specially Appointed Professor at the Center for African Area Studies at Kyoto University.
His research focuses on Japan's African Diplomacy and the role of business in Africa's development. Among Professor Shirato's publications is The Great Resource Continent Africa, which was awarded the Japan Congress of Journalists Award in 2010.
Honorary Advisors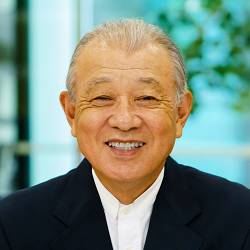 Yohei Sasakawa
Yohei Sasakawa has been active in a wide range of activities since his appointment to The Nippon Foundation Board of Directors in 1981, promoting public interest and welfare efforts in Japan and abroad, including ocean issues, disaster recovery, health and sanitation, education, and support for people with disability. In 1984, he joined Ryoichi Sasakawa, then-Chairman of The Nippon Foundation, Dr. Norman Borlaug, and former President Jimmy Carter to help Ethiopia cope with famine. In 1986, he aided in the establishment of the Sasakawa Africa Association to drive agricultural development in Africa by improving the agricultural productivity of smallholder farmers. He is also working for a leprosy free world, as the WHO Goodwill Ambassador for Leprosy Elimination and the Japanese Government's Goodwill Ambassador for the Human Rights of People Affected by Leprosy.
Since becoming the Chairman of The Nippon Foundation in 2005, he has been active both in Japan and abroad on humanitarian missions that transcend politics, religion, ideology, race, and national borders. He was awarded the Gandhi Peace Prize by the Indian government in 2018 and awarded the Grand Cordon of the Order of the Rising Sun and the Order of Cultural Merit by the Government of Japan in 2019.
He was appointed Honorary Advisor of the Sasakawa Africa Association in July 2023.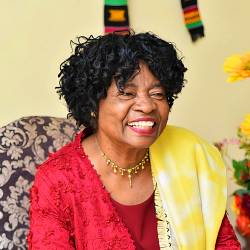 Hon. Professor Ruth Khasaya Oniang'o
Hon. Professor Ruth Oniang'o is the founder and editor-in-chief of the African Journal of Food, Agriculture, Nutrition, and Development. Additionally, she leads the Rural Outreach Program, an NGO based in Kenya whose main objective is to help farm families get out of poverty and enhance family food and nutrition. With extensive international experience, she has served on boards such as the International Fertilizer Development Center (IFDC), the International Rice Research Institute (IRRI), and the Australian Centre of International Agricultural Research (ACIAR). She has also served as a member of the Kenyan parliament and as the chair of the Kenyan government's thematic group for food security and nutrition policy.
She won the Africa Food Prize in 2017. In 2018 she was awarded an honorary Doctor of Science degree from the University of Aberdeen in recognition of her contributions to her field. She was cited as one of the Top 100 most influential Africans by New African magazine in 2017. In 2022, she received the Lifetime Achievement Award from the International Union of Food Science & Technology (IUFoST).
Since September 2010, she has provided exceptional leadership and mentorship as the Chair of the Board for SAA, expanding partnerships and driving progress. In recognition of her invaluable contributions, she was appointed as an Honorary Advisor in July 2023.
Board of Councillors
Dr. Jiro Aikawa
Senior Advisor for Agriculture and Rural Development, Japan International Cooperation Agency (JICA)
Prof. Hiroshi Ehara
Professor, Nagoya University
Takeju Ogata
President, The Nippon Foundation
Mitsuru Suemori
CEO, International Development Journal Co., Ltd
Prof. Fumio Watanabe
Professor, Tokyo University of Agriculture
Auditor
Akinori Sugai
Executive Director of The Sasakawa Peace Foundation
SAA Publications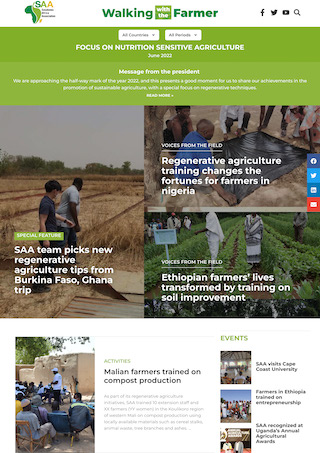 SAA publishes a bimonthly e-newsletter reporting on SAA activities.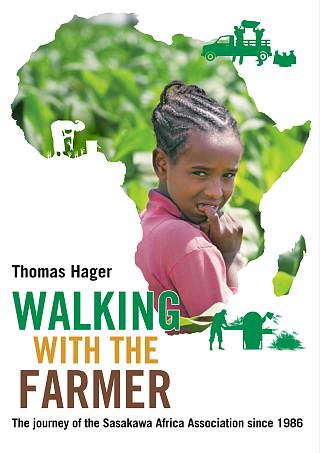 This book chronicles the history of SAA from its inception to the present.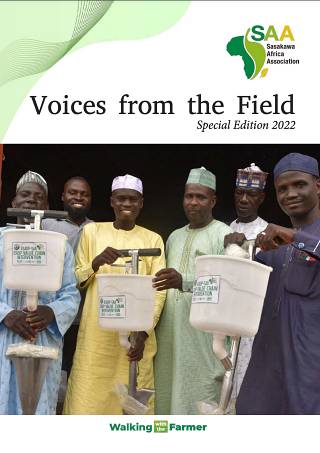 This is a special edition of the "Voices from the Field" articles.