Core Donor
Since its establishment, The Nippon Foundation has funded the majority of SAA's work. This long-term commitment and partnership enables SAA to sustainably implement its various projects, and work to support smallholder farmers across Africa.
Project Partners
In recent years, as the complexities and challenges of agriculture in Africa have become better understood, the roles and responsibilities of the agricultural extension services are broadening– SAA also recognize the need for a concerted effort to diversify and scale up its work.
SAA works closely with key partner organisations to identify areas lacking in resources. This enables SAA to focus its efforts in areas where it will have the most impact in its focus countries. SAA's partners include (but not limited to):
List of Extra Core Projects (on-going)

As of November 11, 2021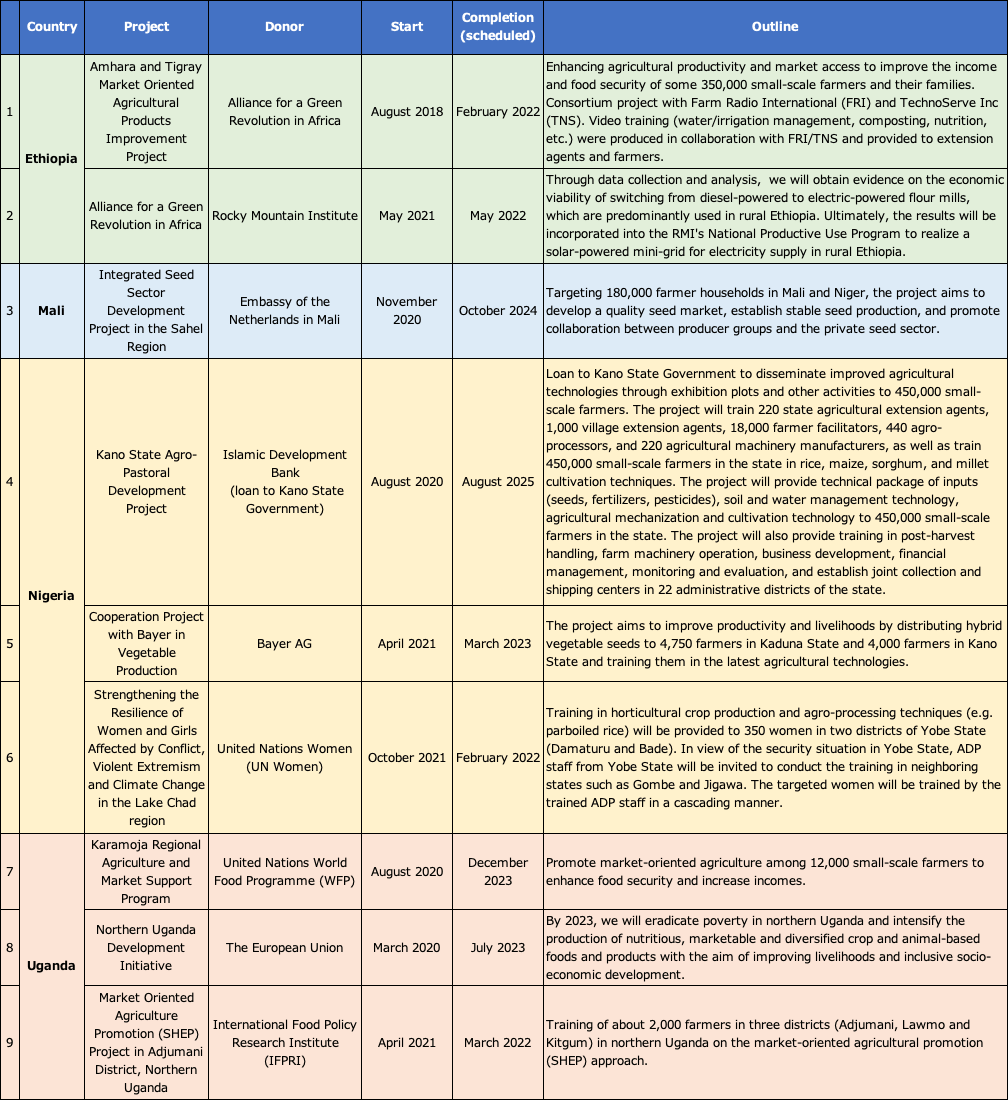 List of Extra Core Projects (PDF)
Bill & Melinda Gates Foundation
SAA Publications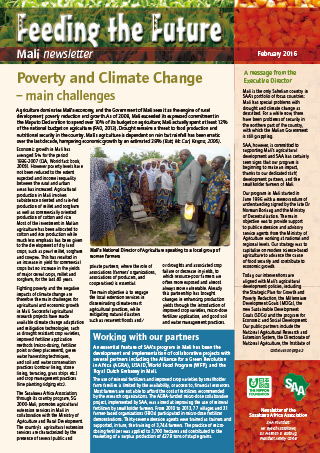 Electronic versions of Feeding the Future are available here.
To be kept informed of Feeding the Future updates and news via e-mail or to order printed copies, please use our contact form here.