Market-oriented agriculture
Many smallholder farmers in Africa are engaged in low-profit agriculture without knowledge and access to the market trends on input materials (seeds/fertilizers) and output products. SAA is working with JICA on the Smallholder Horticulture Empowerment and Promotion (SHEP) to promote market-oriented agriculture by improving farmers' access to markets. SAA aims for more profitable agriculture by improving access to postharvest processing – such as threshing and milling – services for farmers and reducing postharvest loss.
SAA also supports the organization of farmer groups and cooperatives by providing training on organizational management, business development, marketing and more to farmer groups. We also support the establishment of linkages with fertilizer and seed dealers, output brokers and financial institutions.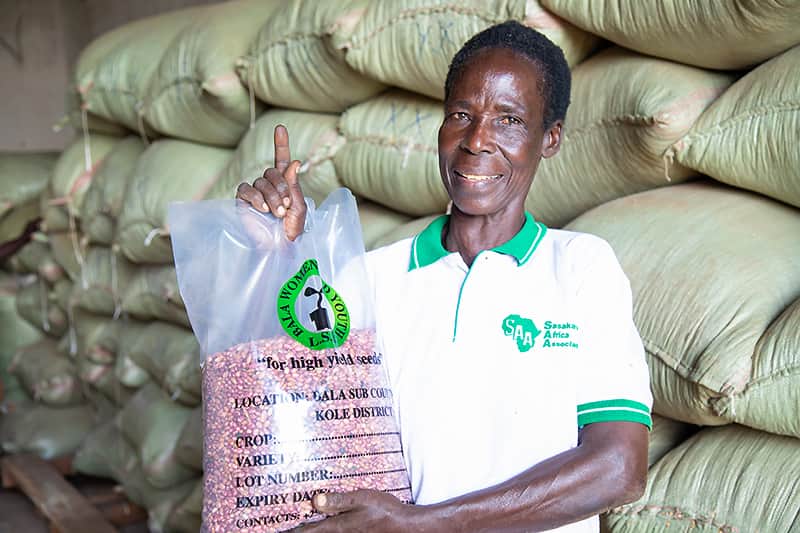 A woman farmer holding her high yielding bean seed ready for sell, Uganda
ONE STOP CENTRE ASSOCIATIONS (OSCAs)
The OSCAs is a community-based farmer organization, developed by SAA in Uganda, started with construction of physical structures to host farmer groups and capacity building of the members. It aims to (a) build capacity of farmers along agriculture value chain starting from production, post-harvest, agro-processing to marketing (b) enable collective acquisition of agro-inputs; (c) facilitate access to finance, market information and postharvest and agro-processing services; (d) improve the quality of produce; (e) promote income generating activities
Zirobwe Agali Awamu Agri-business Training Association (ZAABTA) in Luwero district has served a total of 73,300 farmers in their surrounding communities through following enterprises; service provision with agro-processing machines such as threshing and milling, marketing of crops produced by members, establishment of input shop etc... Now they export maize and beans weekly to countries like Kenya and Sudan, which contributed to sales turnover of USD695,403 in 2020.
Now the OSCA approach has grown beyond the original physical structures and it's now being implemented in other communities by other NGOs as a sustainable community enterprise model.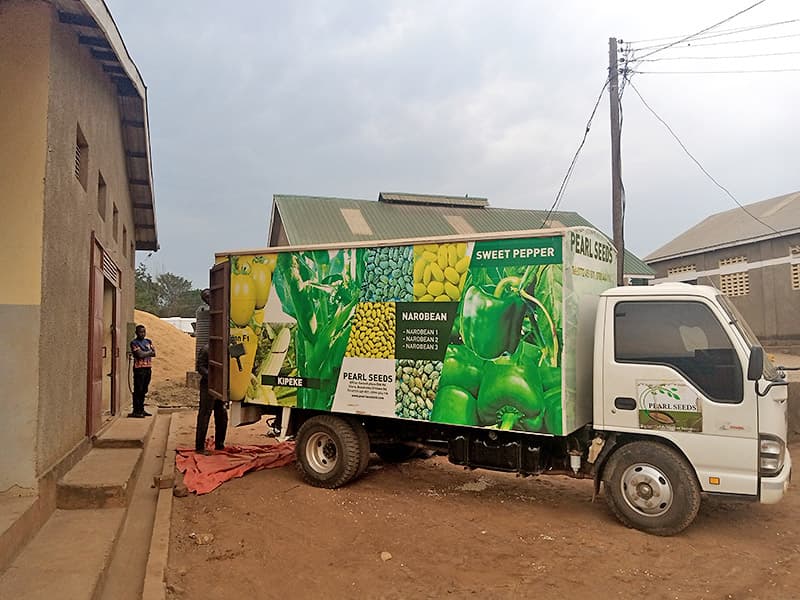 The truck loading produce from ZAABTA for Kenyan market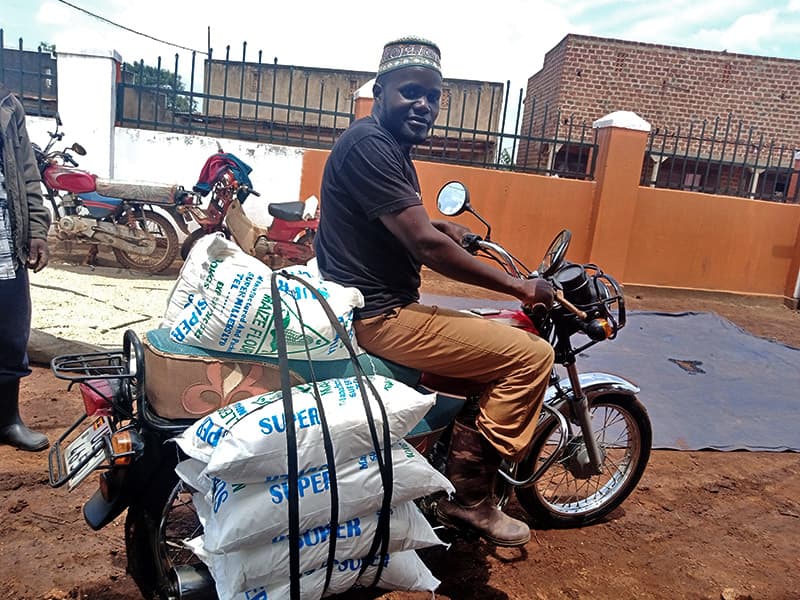 Village argent buys high quality maize flour from ZAABTA for sale in rural communities.
SAA Publications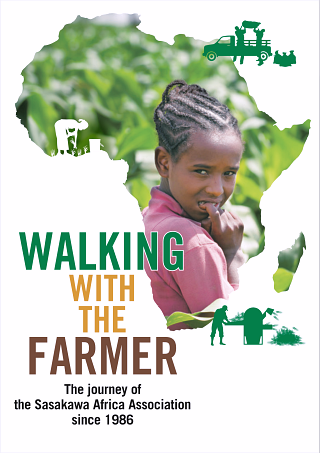 Electronic version of SAA history book, "Walking with the Farmer"is available here.