Publications & Reports Search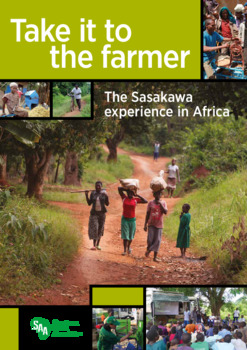 Publications & Reports / History
September.23.2016
History and 30-year experiences of Sasakawa Africa Association in Sub-Shahran Africa. This history tells the story of how a relatively small NGO made a continent-wide impact and how it is tackling the challenges in the four countries where it now focuses its activities – still achieving successes and learning lessons that can be applied across Africa.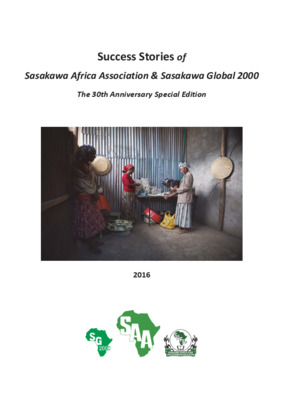 Publications & Reports / Other Publications
September.23.2016
Success stories from SAA intervention in Ethiopia, Nigeria, Mali and Uganda.
Publications & Reports / Recommended Books
Enough: Why the World's Poorest Starve in an Age of Plenty
June.1.2010
Roger Thurow and Scott Kilman, Public Affairs Publishing, 2009
For more than thirty years, humankind has known how to grow enough food to end chronic hunger worldwide. Yet in Africa, more than 9 million people every year die of hunger, malnutrition, and related diseases every year—most of them children. In this powerful investigative narrative, Wall Street Journal reporters Kilman & Thurow show exactly how, in the past few decades, Western policies conspired to keep Africa hungry and unable to feed itself. Enough is essential reading on a humanitarian issue of utmost urgency.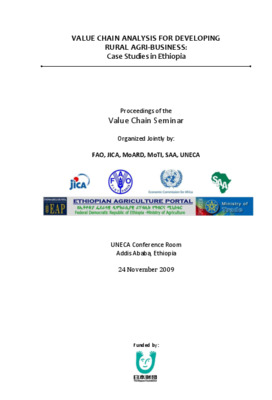 Publications & Reports / Other Publications
November.24.2009
This publication contains papers presented at the Seminar on Value Chain Analysis (VCA) which discussed issues how VCA was applied and how it can enhance the impact on the programs of the Government of Ethiopia, and the works of different development organizations in Ethiopia.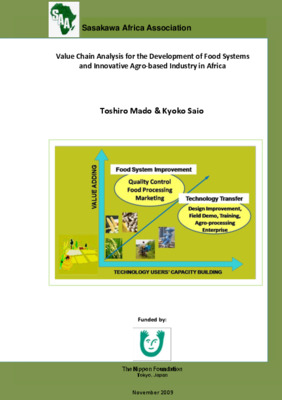 Publications & Reports / Other Publications
November.1.2009
This book consists of two separate but related accounts in the development of the food systems and agro-based industries through value chain analysis. It describes the changing food preferences of the consumers, the distribution patterns and their impact on food demand, production and markets. Book 1: Development of Food Systems. Book 2: Development of Innovative Agro-based industries in Africa
For copies, please contact Raitt Orr & Associates Ltd in London.
Raitt Orr & Associates Ltd.
The Africa Centre
38 King Street, Covent Garden, London WC2E 8JT, United Kingdom