e-extension platform
SAA has developed an "e-extension platform" which aims to close the information gap between smallholder farmers and their stakeholders along the agricultural value chain by utilizing ICT (Information and Communication Technology).
One way in which SAA achieves this is by collaborating with research and extension systems, and venture companies in each country to evaluate, improve, or develop, validate and adapt agricultural E-Extension applications. In Ethiopia, for example, if a farmer is worried about how to deal with pests and crop diseases they can communicate this to an extension worker and seek advice via a dedicated application. In Uganda, an application has been developed which facilitates the purchase of seeds and fertilizer, and also allows users to check the market price of agricultural products. In Nigeria, SAA is working with partners to scale up a use-case gender-responsive digital agricultural advisory service that helps extension agents and farmers integrate fertilizer recommendations with relevant agronomic advisories while also expanding extension outreach.
The use of ICT is also promoted within the SAFE program. At the Bahir Dar University in Ethiopia and the University of Segou in Mali, resources such as computers and webcams have been provided to establish an e-learning platform and applications such as the online conference tool. Such measures enable agricultural extension workers to remotely participate in university courses online.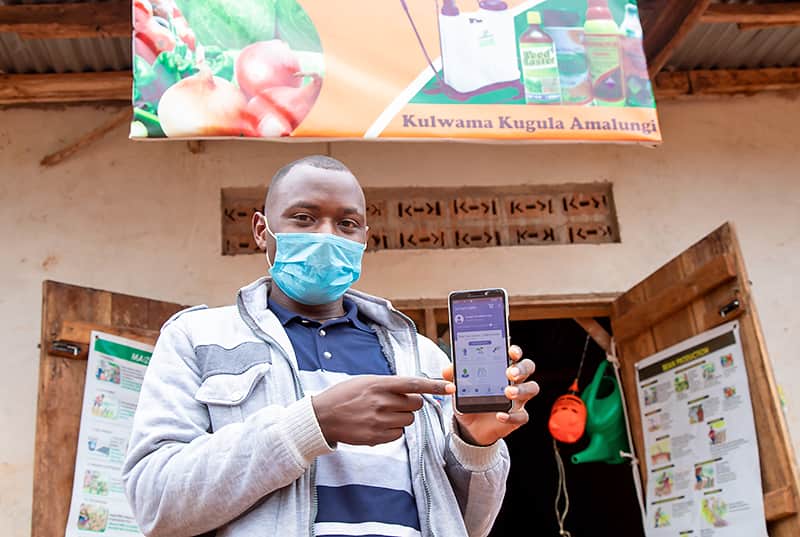 A CAT that uses Ezy Agric application to buy and sell inputs posing by his agro input shop, Uganda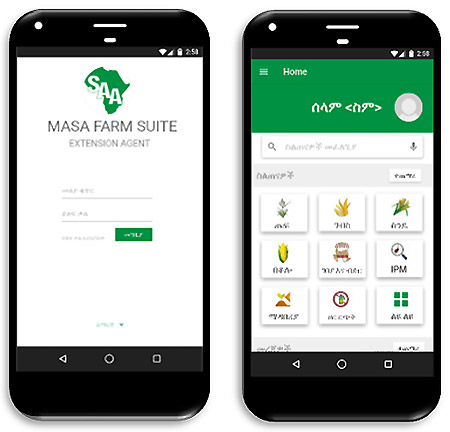 Advisory Apps. in Amharic language (Ethiopia)
SAA Publications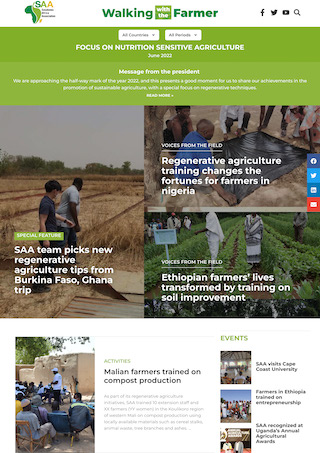 SAA publishes a bimonthly e-newsletter reporting on SAA activities.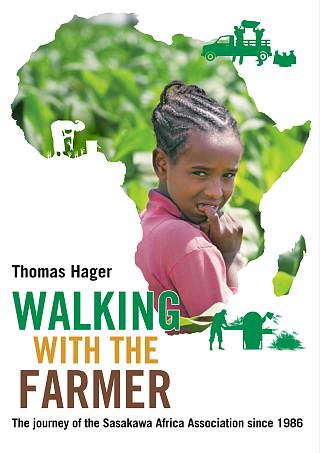 This book chronicles the history of SAA from its inception to the present.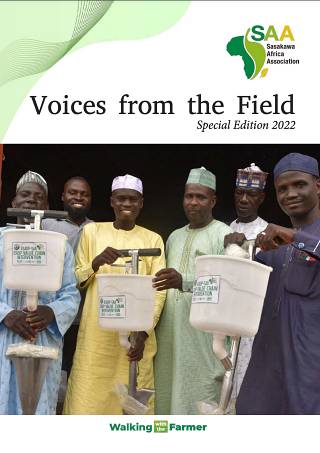 This is a special edition of the "Voices from the Field" articles.