Operating Countries
Since its establishment, SAA has worked in a total of 17 countries to support smallholder farmers in Africa through the strengthening of agricultural extension and advisory systems.
SAA currently has offices in 4 focus countries (Ethiopia, Nigeria, Mali, and Uganda) and is implementing field-based programs that encompass the food system from production, post- harvest handling, and agro-processing, to marketing and consumption.
In addition to the focus countries, capacity-building through local partner universities and agricultural colleges or project-based activities are also being carried out in eight other countries (as of June 2023).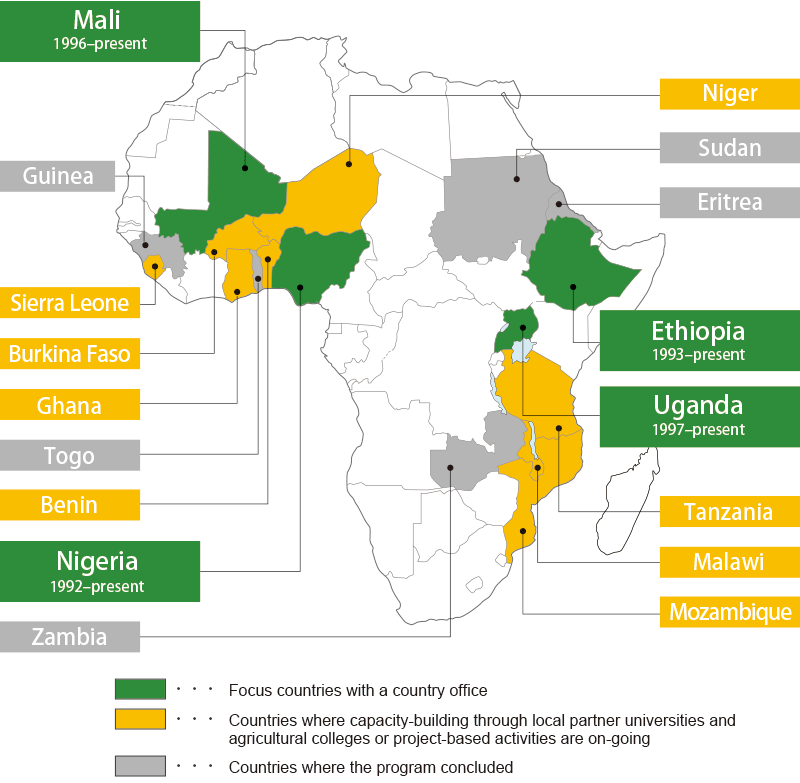 Focus Countries
SAA Publications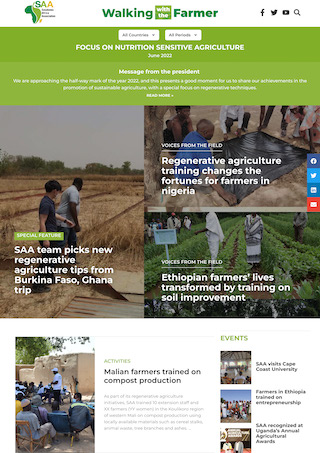 SAA publishes a bimonthly e-newsletter reporting on SAA activities.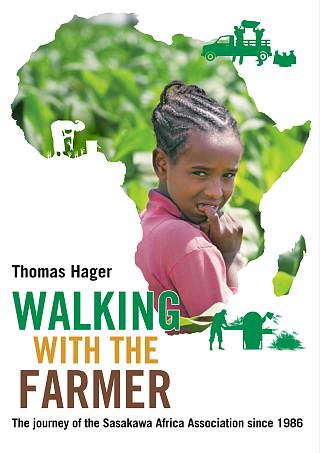 This book chronicles the history of SAA from its inception to the present.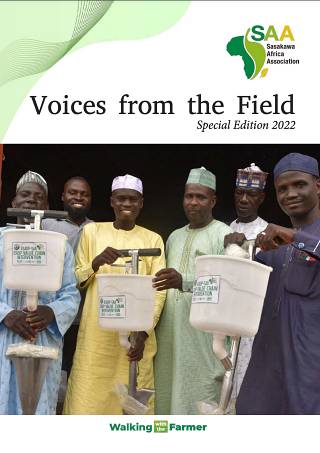 This is a special edition of the "Voices from the Field" articles.