Sasakawa Global 2000 Country Programs
Over 30 Years in 15 Countries
The SAA has worked for more than 30 years in agricultural extension and supported smallholder farmers in sub-Saharan Africa.
It has been active in 15 countries and has improved the lives of several million smallholder farmers.
Active countries
Concluded countries
Ghana (1986-2003)
Sudan (1986-1989)
Tanzania (1989-2004)
Benin (1989-1998)
Togo (1990-1997)
Mozambique (1995-2005)
Eritrea (1996-2000)
Guinea (1996-2004)
Burkina Faso (1996-2005)
Malawi (1998-2006)
Zambia(1987-1991)
SAA Publications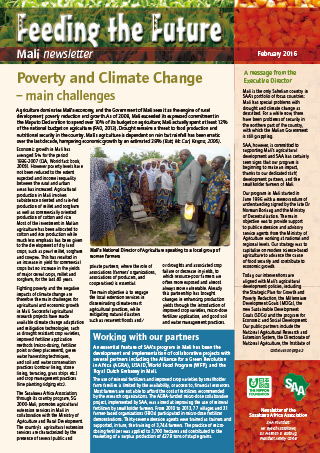 Electronic versions of Feeding the Future are available here.
To be kept informed of Feeding the Future updates and news via e-mail or to order printed copies, please use our contact form here.