Mr.Yohei Sasakawa, Chairman of the Nippon Foundation, visited Ethiopia
July.25.2018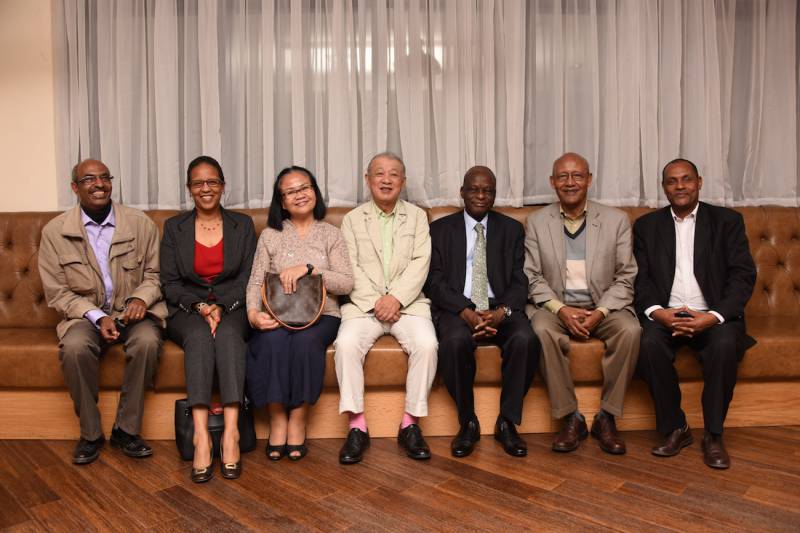 SAA Regional Office and SG 2000 Ethiopia staff welcomed Mr. Yohei Sasakawa in Addis Ababa, Ethiopia. ​
On 19 July, ​the Chairman of the Nippon Foundation, Mr. Yohei Sasakawa was on transit in Addis Ababa​, Ethiopia​​​ on his way to the Comoros for a working visit​ . SAA staff from the Regional Office and the Ethiopia Country ​O​ffice​ (SG 2000 Ethiopia) warmly welcomed him​ and made a report of recent activities carried out in the field.​ Mr.Sasakawa inspired them to keep trying harder.
SAA Publications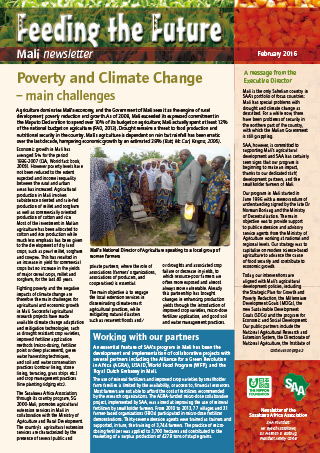 Electronic versions of Feeding the Future are available here.
To be kept informed of Feeding the Future updates and news via e-mail or to order printed copies, please use our contact form here.