SAA Appoints New Country Director for Ethiopia
September.10.2018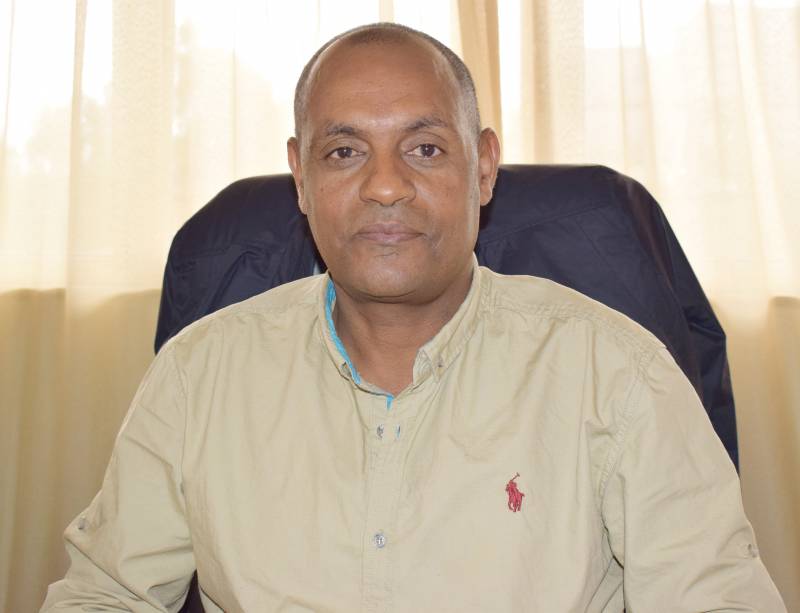 Dr. Fentahun Mengistu is the new Country Director of SAA/Sasakawa Global-2000 Ethiopia. He has taken over the leadership, as of September 1, 2018, from Dr. Aberra Debelo, who retired at the end of August 2018 after 14 years of distinguished service to the betterment for the lives of Ethiopian smallholder farmers.
Dr. Fentahun was born in a farming family in Gojjam, Amhara Region of Ethiopia. Having completed his primary and secondary schools in the nearby Dangila town, driven by his rural life, he decided to become an agricultural professional and joined the then Alemaya University of Agriculture (now Haremaya University) and graduated with a B.Sc degree in Agriculture/ plant sciences/ in 1989. He obtained his M.Sc degree in Horticulture/vegetables (minor in Soil Microbiology) at the Indian Agricultural Research Institute, New Delhi, India in 2000, and a PhD degree in Agriculture/Natural resources with Honours from Boku University of Natural Resources and Applied Life Sciences, Vienna Austria in 2008.
He served as researcher and leader in the Ethiopian Agricultural Research System for 29 years. Before he joined SAA/SG2000 Ethiopia, he served as Director General of Ethiopian Institute of Agricultural Research, 2013-17. Before that he served as Director General of the Amhara Regional Agricultural Research Institute, and Director of Adet Agricultural Research Center. Between July 2017 – July 2018 he worked as Senior Agronomist for Tufts University on the USAID's Agricultural Knowledge Learning Documentation and Policy (AKLDP) Project based in Addis Ababa, Ethiopia.
He has been awarded several recognitions including: Diploma in "Inter-disciplinary team research in agriculture" from the International Centre for Development-oriented Research in Agriculture (ICRA); Certificate and Graduate Diploma in "Leadership in ICT & Knowledge Society" jointly from Dublin City University, African Union Commission (AUC) and GESCI; Certificate in "Farmers Research Group" from JICA; Certificate in "Open Data Management in Agriculture and Nutrition"; Certificate in "Contemporary approaches in genetic resources conservation and use".
We wish him a fruitful tenure with SG 2000 Ethiopia.
SAA Publications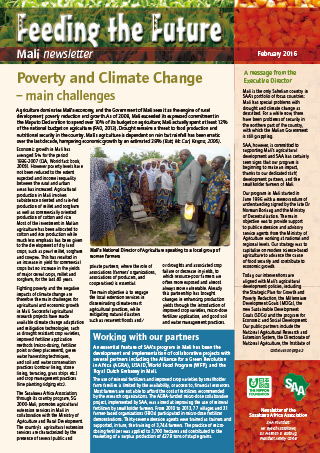 Electronic versions of Feeding the Future are available here.
To be kept informed of Feeding the Future updates and news via e-mail or to order printed copies, please use our contact form here.