Holding TICAD VII Official Side Event Symposium: Sasakawa in Africa – Building on the past, looking to the future August 28, 2019, Yokohama
July.16.2019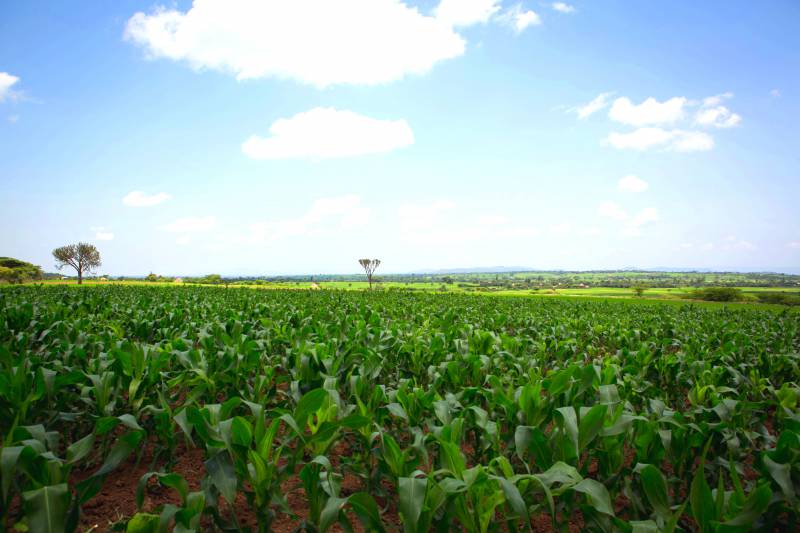 The Sasakawa Africa Association (SAA) is organising an official Side Event at TICAD VII in Yokohama, on 28 August. The Side Event is dealing with a serious problem facing most African countries – youth unemployment – and examining the opportunities available through entrepreneurship in agriculture.
Youth unemployment across the African continent is projected to reach 440 million by 2030, but the former Nigerian president Olusegun Obasanjo – who at the time was a director of SAA – has commented that "agribusiness is one of the few sectors that can create the quantum of jobs needed for Africa's youth".
Senior speakers addressing this challenge at the SAA Side Event will be led by the Chairman of The Nippon Foundation, Mr Yohei Sasakawa. The Nippon Foundation has funded SAA programmes since SAA's inception in 1986. He will be joined by the African Union Commissioner for Rural Economy and Agriculture, Ambassador Josefa Leonel Correia Sacko, and the President of the African Development Bank, Dr Akinwumi Adesina. Mr Hiroyuki Takahashi, founder of Pocket Marche, which manages a platform connecting producers to consumers, will give a view on the Japanese perspective.
SAA Chairperson Hon Professor Ruth Oniang'o, a former winner of the Africa Food Prize, and Dr Amit Roy, SAA board member and former Chief Executive of the International Fertilizer Development Center (IFDC), will lead a panel discussion, with participants from Ethiopia, Mali, Uganda and Zimbabwe. The discussion will pose the question, among others, of whether entrepreneurship, allied to technical innovation, is enough "to attract young people faced with the poverty of their parents in many rural areas."
Their views will be challenged by young people from Nigeria and Uganda, and by a former volunteer from the Japan international Cooperative Agency (JICA), Ryuji Inaba, who farms in Japan.
"We can learn lessons from each other", comments Hon Prof Oniang'o. "Our work with millions of smallholder farmers and extension agents across Africa for over 35 years has given us the opportunity to build upon this legacy and to confront the current challenges facing our continent".
In accordance with security procedures, all guests attending the symposium are required to register their attendance in advance. All guests must register by 29 July.
URL: http://c-linkage.com/reg/ticad2019
For any queries, please contact Ms Sayako Tokusue (ticad7@saa-safe.org)
SAA Publications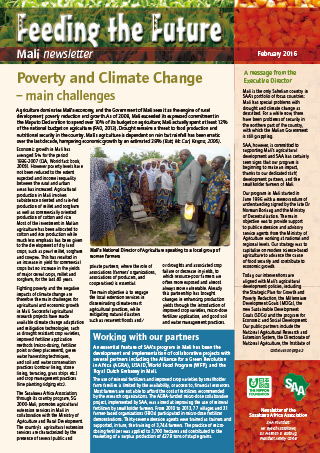 Electronic versions of Feeding the Future are available here.
To be kept informed of Feeding the Future updates and news via e-mail or to order printed copies, please use our contact form here.