Signing ceremony of new Memorandum of Cooperation (MOC) with JICA.
September.2.2019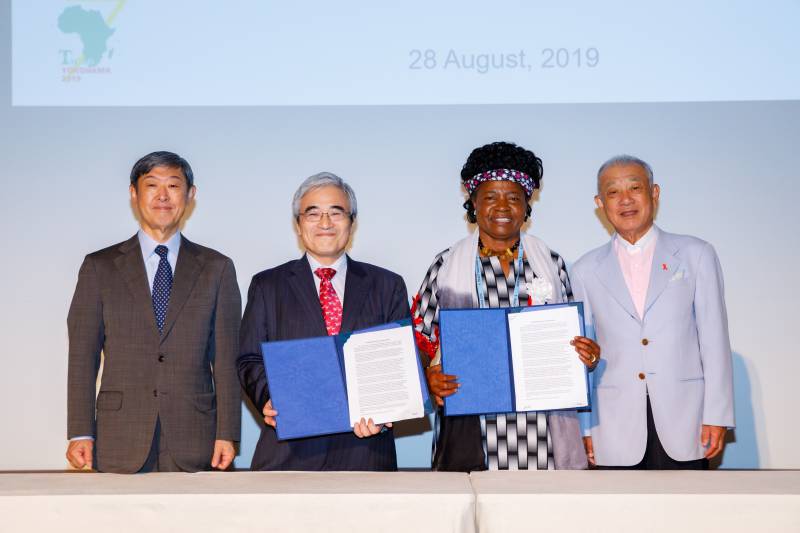 ​Signing ceremony of MOC with JICA (From left, Dr. ​Shinichi ​Kitaoka, President of JICA, Mr. ​Hiroshi ​Kato, Senior Vice President​ of JICA​, and Hon. Prof. ​​Ruth Oniang'o, Chairperson of SAA, Mr. Yohei Sasakawa. Chairman of The Nippon Foundation)
1 of 2
On 28 August, during TICAD 7, SAA and the Japan International Cooperation Agency (JICA) signed a new Memorandum of Cooperation (MOC).

The purpose of the MOC is to facilitate cooperation between JICA and SAA by taking advantages of strengths of each organization and promote Public Private Partnerships in Africa, to contribute to the achievement of Sustainable Development Goals(SDGs 2) especially Goal 2 "End hunger, achieve food security and improved nutrition and promote sustainable agriculture".


SAA Publications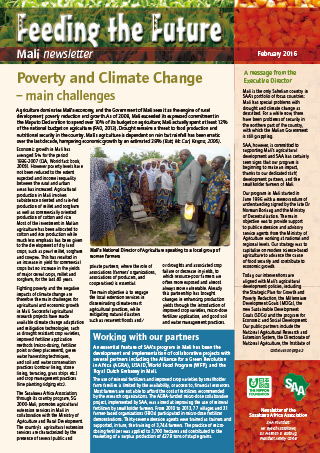 Electronic versions of Feeding the Future are available here.
To be kept informed of Feeding the Future updates and news via e-mail or to order printed copies, please use our contact form here.