VACANCY ANNOUNCEMENT: Theme Coordinator for Postharvest and Agro-processing (PHAP),  Uganda Office
May.13.2020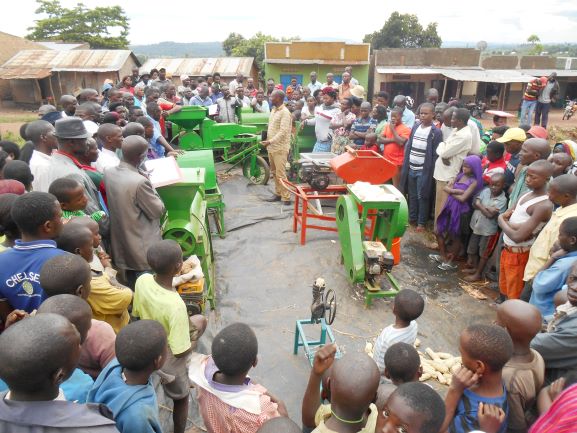 SAA/SG2000 is a non-profit non-governmental international organization that promotes demonstration and widespread adoption of improved pre- and postproduction agricultural technologies for smallholder farmers in Uganda in collaboration with relevant government institutions, farmer' organizations and the private sector.
Sasakawa Global 2000-Uganda wishes to recruit a highly competent, organized, pro-active, self-driven and experienced professional to fill the position of;
POSITION: POST-HARVEST & AGRO PROCESSING (PHAP) THEME COORDINATOR
REPORTS TO: PHAP THEME DIRECTOR (TD) AND COUNTRY DIRECTOR (CD)

★Job Overview
The PHAP Theme Coordinator coordinates and leads the PHAP team consisting of at least a Program Officer and/or a Senior Program Officer, and in coordination with other themes, carry out program activities that contribute to the implementation of the value-chain extension approach.

★Responsibilities and Duties
• Lead development of PHAP program (monthly/ quarterly/ annual) work plan and budget and also lead the development of partnerships.
• Conduct, analyze and report on PHAP needs assessment and contribute to baseline survey in selected sites in collaboration with other themes.
• Analyze and develop an extension program to promote improved postharvest handling, storage and other value-adding technologies, including the development of off farm agro-processing enterprise and improving nutrition for rural families.
• Plan, organize, coordinate and conduct training on PHAP for Subject Matter Specialists or Extension Agents and farmers, especially women, youth and People with Disabilities.
• Analyze the technical performance and economic viability of PHAP extension models to be promoted.
• Develop PHAP training materials for use by trainers and farmers under the guidance of TD/CD.
• Provide feedback to thematic colleagues and partners on technology selection, performance and impacts through demonstrations, meetings and reports.
• Prepare monthly, quarterly, biannual and annual technical reports and submit to CD and TD.
• Supervise and evaluate staff, and train them in relevant topics to update and improve their technical expertise.
• Capacity building for extension agents.
• Collect information on other donors on PHAP and write project proposals in consultation with CD/TD.
• Participate in fundraising (proposal writing), and lead development of MoUs.
• Promote synergy among other themes along the value chain
• Perform any other duties as assigned by supervisors.

★Education Background and Experience
• Minimum requirement: MSc in Postharvest Management, Agr icultural Engineering, Mechanical Engineering, Food Technology, Rural Development, or any other relevant education.
• Bachelors in Agricultural Engineering, Food Technology, /Related Field.
• Must have 12+ years of experience in the relevant field.

★Competences
• Econometric and statistical analysis and reporting skill
• Knowledge on Postharvest technologies and food system analysis
• Agri-business skills
• Ability to develop relevant partnership and networking
• Project Management skills

★How to apply:
If you wish to be considered for this position, please send by E-mail an application letter, a CV with names of 3 referees and scanned copies of relevant academic credentials (as one Attachment) not later than 29th May 2020 to The Country Director at sg2000uganda@saa-safe.org and CC: catherine@saa-safe.org.

Sasakawa Global 2000 is an Equal Opportunity Employer, only short-listed candidates will be contacted.
All successful applicants should be ready to start work immediately.

You can also download this information in a PDF document from below link.

SAA Publications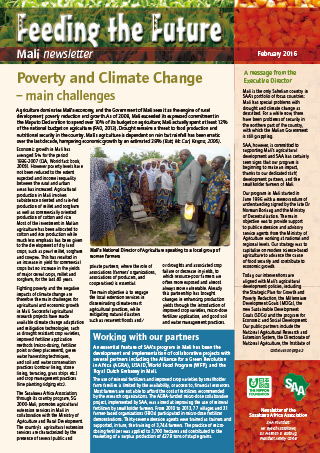 Electronic versions of Feeding the Future are available here.
To be kept informed of Feeding the Future updates and news via e-mail or to order printed copies, please use our contact form here.