Event: RUFORUM Webinar on 31 August
EVENT
August.19.2020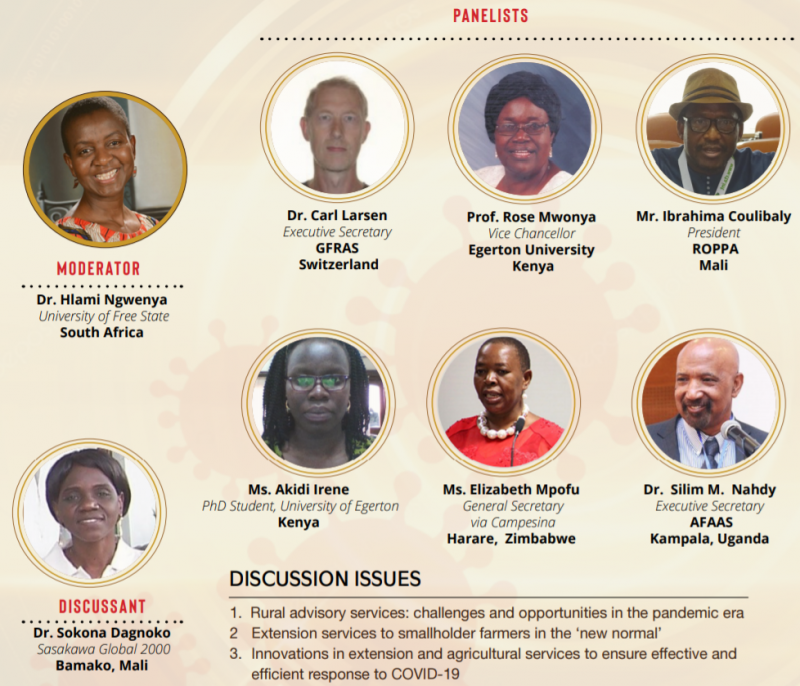 Sokona Dagnoko, Country Director in Mali, is going to participate in the RUFORUM Webinar on 31 August, 2020 as a discussant. The topic is 'delivering agricultural advisory services in post COVID-19 era.' Dagnoko is going to discuss extension services to smallholder farmers in the 'new normal', innovations in extension and agricultural services to ensure effective and efficient response to COVID-19 and so on. For the detail, please see the file below.
SAA Publications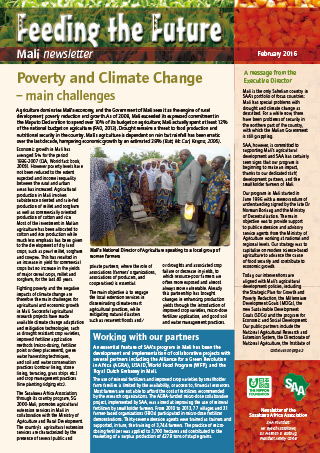 Electronic versions of Feeding the Future are available here.
To be kept informed of Feeding the Future updates and news via e-mail or to order printed copies, please use our contact form here.