COVID-19 Newsletter: Innovative Extension Services in Uganda
PUBLICATION
September.24.2020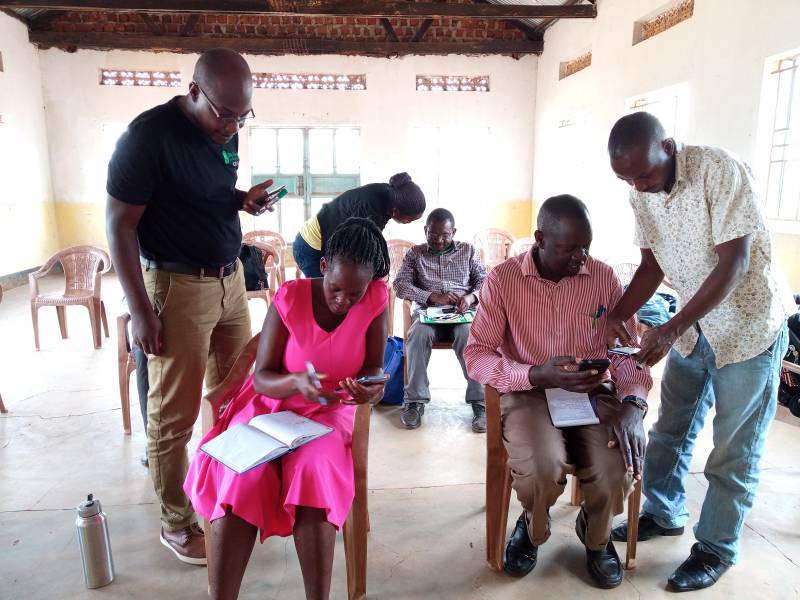 EAs and m-Omulimisa staff give training on how to use m-Omulimisa in the Kiboga District
1 of 1
The SAA COVID-19 Newsletter (Issue 2) has been issued. The main topic is innovative extension services to mitigate the impact of COVID-19 in Uganda. There are two key activities: radio talk shows and mobile-based extension services, namely 'm-Omulimisa'. These two activities are proving to play a central role in the e-Extension Platform, which aims to mitigate the impact of the COVID-19 pandemic, whilst strengthning the resilience of the food system in Uganda. These measures are just the beginning, and SAA will continue to build the e-Extension Platform in association with various partners, combining innovative methods and conventional ones. For the detail, please see the file below.
SAA Publications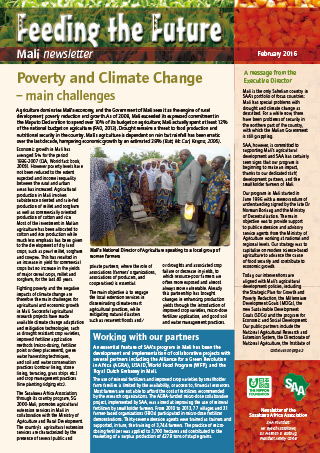 Electronic versions of Feeding the Future are available here.
To be kept informed of Feeding the Future updates and news via e-mail or to order printed copies, please use our contact form here.