Webinar on Postharvest and Agro-Processing in African Food System
EVENT
December.3.2020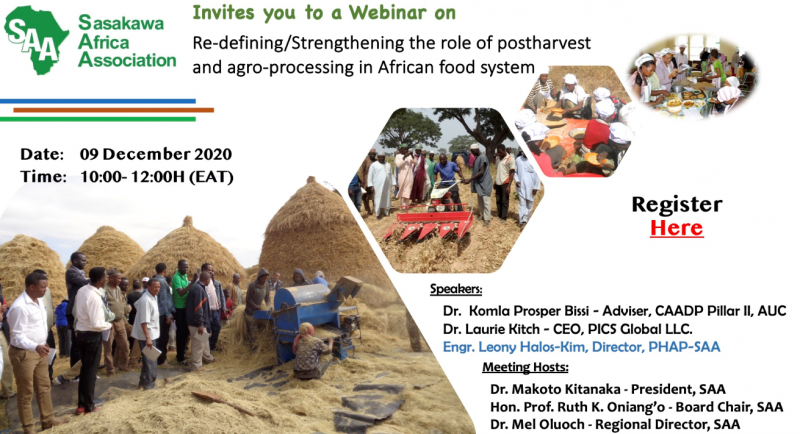 SAA holds a webinar on 'Re-defining and Strengthening the Role of Postharvest and Agro-Processing in African Food System' on 9 December, 2020. The speakers are Dr. Komla Prosper Bissi, Adviser of the African Union Commision (AUC), Dr. Laurie Kitch, CEO of the PICS Global LLC., and Engr. Leonides Halos-Kim, Director of the Postharvest and Agro-processing of SAA. For the detail and the registration, please see the attached PDF file.
SAA Publications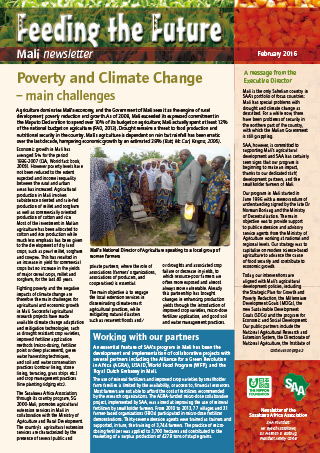 Electronic versions of Feeding the Future are available here.
To be kept informed of Feeding the Future updates and news via e-mail or to order printed copies, please use our contact form here.