SAA-Mali co-organized the national dialogue on Malian food systems in Bamako
NEWS
July.20.2021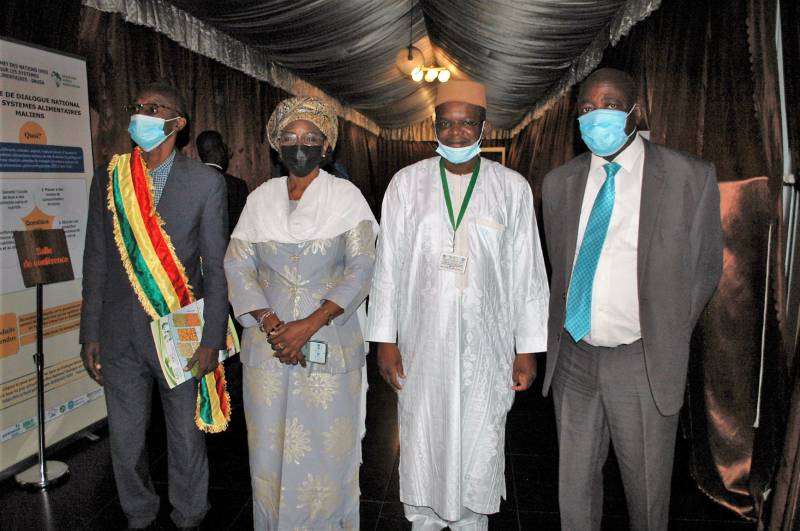 BAMAKO: On Friday July 16th, 2021, Sasakawa Africa Association - SAA co-organized with the Ministry of Rural Development and the Regional Universities Forum for Capacity Building in Agriculture – RUFORUM, the national dialogue on Malian food systems at the Azalai Hotel in Bamako. The event was hybrid (face to face and online).
The event was chaired by the Minister of rural development; His Excellency Mr. Modibo Keita. Among the distinguished guests in attendance were the Ambassador of Mali in Italy, His Excellency Mr. Aly Coulibaly and Professor Adipala Ekwamu, Executive Secretary of RUFORUM. Other key partners and stakeholders also participated in event.

The key highlights of the opening ceremony were the welcome remarks from the Country Director of SAA-Mali, Dr. Sokona Dagnoko; the welcome address from the mayor of the commune III of the District of Bamako, the speech of the Honorable Minister of rural development who officially opened the national dialogue.
The overall objective of the Mali National Dialogue was to contribute to redefine means of ensuring the sustainability of Mali's food systems to guide policy and contribute to the expected outcomes of the United Nations Summit on Food Systems, scheduled for September 2021. The workshop also aimed to deliberate on how to ensure access to safe and nutritious food for all, shifting to sustainable consumption patterns, stimulate eco-friendly production, promoting equitable livelihoods, build resilience against shocks and stress caused by climate change.
SAA Publications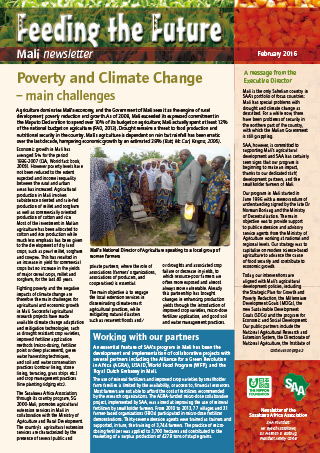 Electronic versions of Feeding the Future are available here.
To be kept informed of Feeding the Future updates and news via e-mail or to order printed copies, please use our contact form here.