Sasakawa Africa Association develops new strategy 2021-2025
NEWS
September.1.2021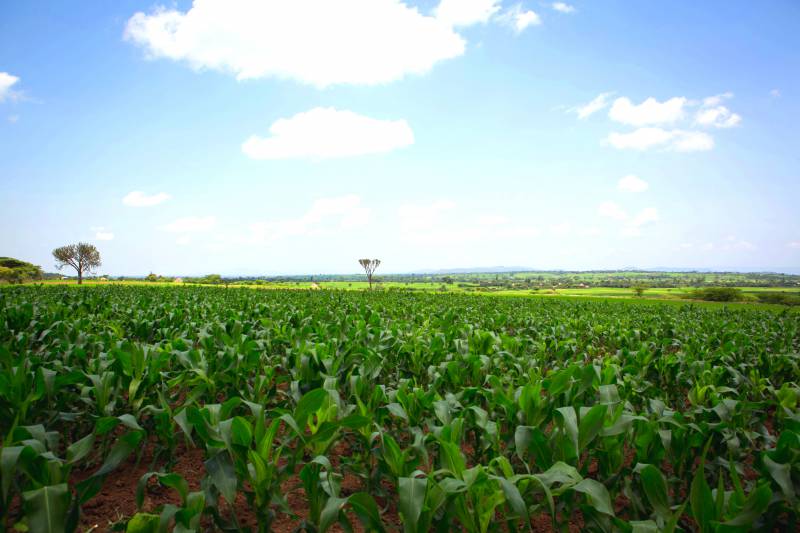 Sasakawa Africa Association (SAA) has developed a new Strategic Plan spanning across the next five years (2021-2025) in response to the changing face of agriculture in Africa, and partly driven by the challenges of climate change.

Throughout its history, the SAA's work, not least in its focus countries in Ethiopia, Mali, Nigeria and Uganda has helped to increase nutritious food production for Africa's expanding populations and to reduce poverty. It began in the mid-1980s with the task of introducing technology to increase the production of staple food crops to Africa's smallholder farmers and to transfer these technologies through trained extension agents.

Today, extreme weather conditions and the serious impact of the COVID-19 pandemic are inescapable obstacles to farmers in Sub-Saharan Africa. For the first time in its 35 year history, SAA's development strategy has involved senior staff and active stakeholders in the project to design a coherent, timely and updated strategy for farming communities from 2021 to 2025. The new Strategic Plan is a reflection of their views and experience on the ground in farmers' fields.

To overcome issues around climate change and the pandemic, the newly devised framework of action rests on three main pillars: sustainable, resilient, and regenerative agriculture to help improve soil health and increase productivity; nutrition-sensitive agriculture by introducing bio-fortified crops as well as nutrient dense indigenous vegetables to help improve the health of farming communities and others; and market-oriented agriculture to develop farming as a business enterprise to ensure food security and improve livelihoods.

The Strategic Plan holds true to SAA's initial objectives and seeks to develop new ways of supporting farmers' work on the ground and tackle poverty, aiming to ensure production increases can be sustained through access to markets by farmers to sell their surplus of food production.

The development of SAA's Strategic Plan started in mid-June 2020 with three virtual workshops during the pandemic.
END
The full document is available below for downloading.
SAA Publications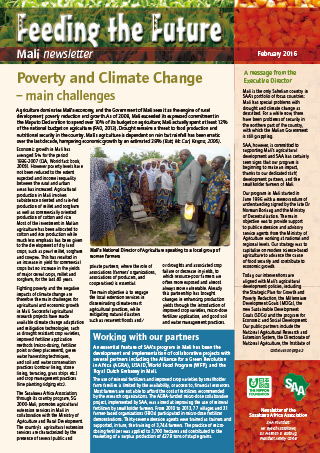 Electronic versions of Feeding the Future are available here.
To be kept informed of Feeding the Future updates and news via e-mail or to order printed copies, please use our contact form here.