SAA participated in AGRF 2021
NEWS
September.26.2021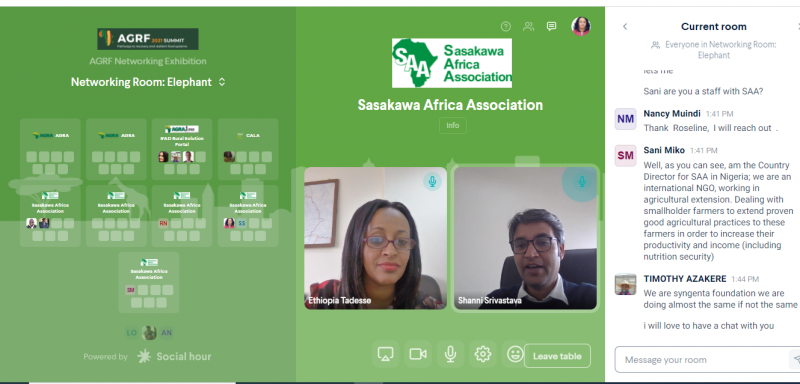 The Africa Green Revolution Forum (AGRF) Summit is critical for Africa's agriculture and as a defining moment to highlight and unlock many of the political, policy, and financial commitments and innovations the continent has achieved and needed to advance the commitments made at the Malabo Heads of State Summit and towards the achievement of the Sustainable Development Goals.
AGRF 2021 was held in Nairobi, Kenya from Sept 6 to 10 with the theme "Pathways to recovery and resilient food systems". The event helped to validate priority actions that will lead to ending hunger, reducing poverty, and improving nutrition by 2030. The event elevated the single coordinated African voice to the UN Food Systems Summit (UNFSS) and identified immediate actions and steps that need to be taken to accelerate progress and recovery towards inclusive agricultural transformation.
SAA management and staff across all the offices participated in the 5-day hybrid (physical & virtual) event. SAA also participated in the AGRF through a Network exhibition where SAA showcased its technologies and extension approaches. The networking exhibition also provided SAA the opportunity to network and interact with partners and valued stakeholders in agriculture.
SAA Publications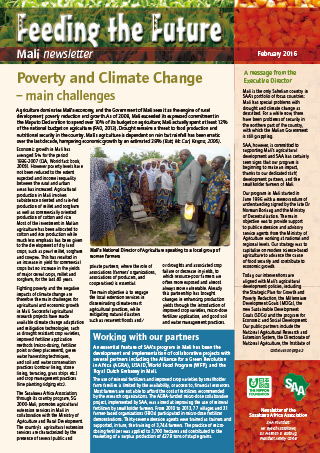 Electronic versions of Feeding the Future are available here.
To be kept informed of Feeding the Future updates and news via e-mail or to order printed copies, please use our contact form here.