SAA announces launch of new logo
NEWS
November.1.2021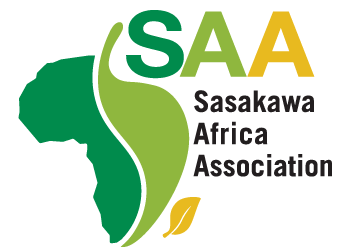 SAA is pleased to announce the launch of its new logo as part of the organization's ongoing evolution. The announcement comes as SAA launched its new strategy.

The new logo has been built on the previous logo to represent continuity – SAA will keep on working and walking with farmers. However, the distinguishable change in colors used symbolize crop diversity and the continued use of green represents an African continent that is agriculturally sustainable. This supports SAA's Vision: To support Africa to fulfil its aspirations in building resilient and sustainable food systems.

In its 35 years, SAA has been driven by working alongside smallholder farmers in Africa to improve livelihoods. Whilst the organization is immensely proud of its achievements to date, it is also motivated by looking ahead to the future and continuing its vital work in its focus countries and beyond. SAA's new brand identity represents a revitalized organization – ready and eager to carry on working alongside smallholder farmers.
SAA Publications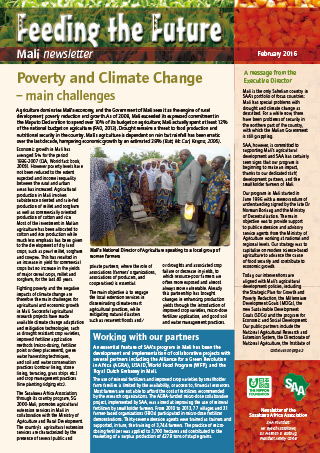 Electronic versions of Feeding the Future are available here.
To be kept informed of Feeding the Future updates and news via e-mail or to order printed copies, please use our contact form here.