SAA will organize a webinar during the Agriculture Extension Week
NEWS
November.15.2021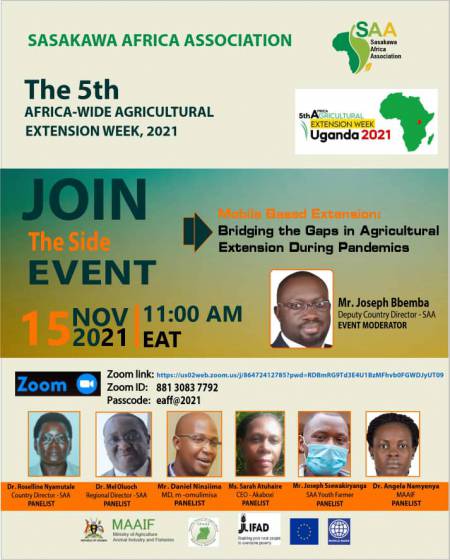 We are glad to inform you that SAA will organize a side event (webinar) during the 5th Africa-wide Agricultural Extension Week, 2021 held in Uganda.

[Webinar information]
Date: 15 November, 2021 (Monday)
Time: 11:00am (EAT)
Title: "Mobile Based Extension:Bridging the gaps in agricultural Extension During Pandemics"
End
SAA Publications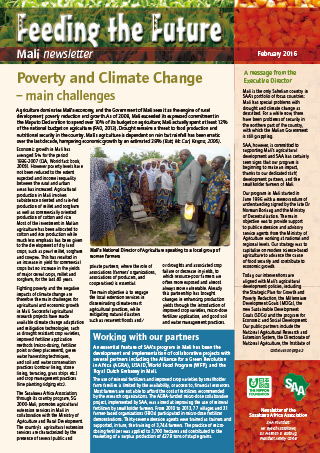 Electronic versions of Feeding the Future are available here.
To be kept informed of Feeding the Future updates and news via e-mail or to order printed copies, please use our contact form here.