SAA Mali received a visit by Dr. Sacko Oussouby, the President of Kyoto Seika University
NEWS
December.31.2021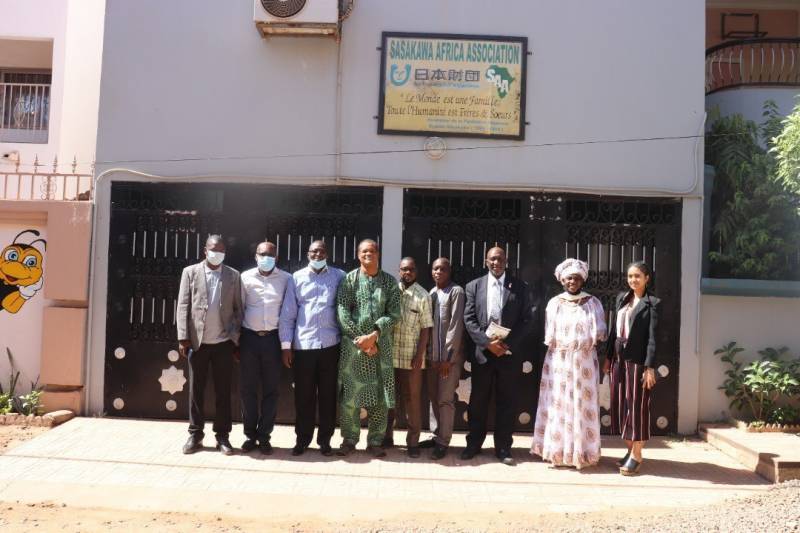 On 30 December 2021Dr. Sokona Dagnoko Sissoko*, the Country Director SAA Mali and her staff received the visit to their office by Dr Sacko Oussouby, President of Kyoto Seika University based Japan who was recently appointed SAA Ambassador.
Dr. Sokona gave a brief presentation of the SAA history as well as the changes that have taken place in recent months. She explained the organizational mission which is to reach out to the maximum number of farmers to increase farmers' income and food and nutrition security by promoting market-oriented, sustainable, resilient, regenerative and nutrition-sensitive agricultural innovations and by building the capacity of extension agents and farmers. Techinical staff also explained on the strategic 3 pillars.
Dr Sacko then shared his mission to introduce African cultures to Asia and vice versa, which will allow Africans to see the world differently and thus become autonomous in carrying out their activities. According to him, there is a great potential to bring change by improving models and technologies from Japan and adapting them to Africa.

All staff fully enjoyed enriching discussions and opinion exchanges with and honored to meet this great man who is the pride of Mali.

*About Dr. Oussouby Sacko
Born in 1966 in Bamako. He became the first African President of a univeristy in Japan and one of the most well known and respected Africans in Japan. He was a professor in the Department of Liberal Arts, Faculty of Humanities at Seika University in Kyoto and became Dean of the Faculty in April 2013 to March 2017. He has then become President of the University in April 2018.
SAA Publications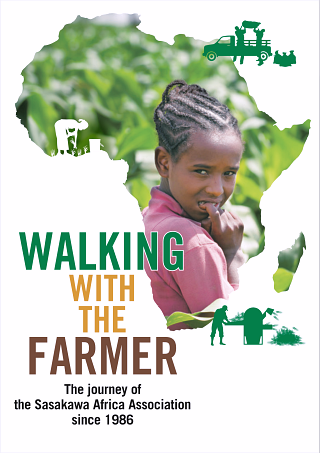 Electronic version of SAA history book, "Walking with the Farmer"is available here.