SAA-Mali organized the Annual Stakeholder Meeting in Bamako
NEWS
February.25.2022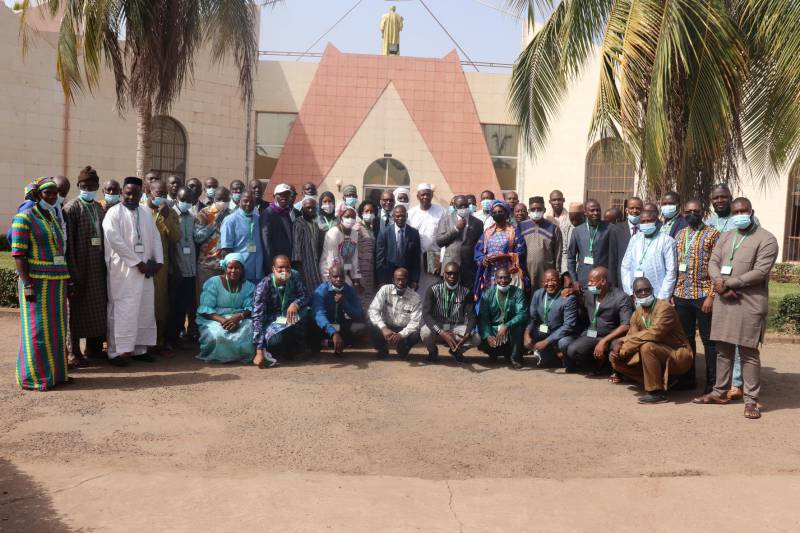 On 17 and 18 February 2022, SAA-Mali organized the annual stakeholder meeting at the Modibo Keita Memorial in Bamako under the theme of "Resilience of family farms in the face of the challenges of productivity, processing, marketing and consumption of agricultural products: State of play and perspectives".
The objective of this annual forum was to create a space for dialogue to exchange, reflect, share and discuss on the challenges and perspectives of our agriculture and food and nutrition security between SAA and stakeholders along the agricultural valuechain.
It was also to identify opportunities for promising technologies, good practices and innovations developed by public and private research institutions and universities for introduction into its extension programme to producers and other actors in agricultural value chains.
The forum was attended by over 80 people. As for the proceedings, a series of 5 presentations followed by plenary debates, testimonies from the presidents of the union of PHTC cooperatives of Dacoumani and Siranikoto, and group work sessions marked the activities of this forum.
The Country Director, Dr. Sokona, is being interviewed on the Forum
Satisfactory answers were given to all the questions raised. To this, we must add the contributions of all the participants.
The Country Director of Sasakawa Africa Association thanked the participants for their massive response to her invitation and for their valuable contributions to the debates.
SAA Publications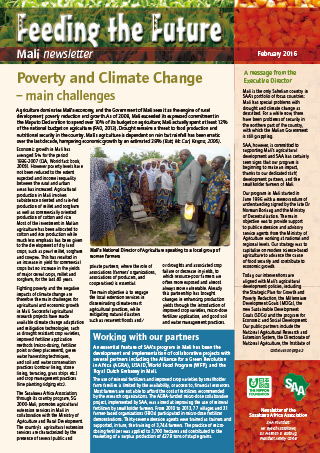 Electronic versions of Feeding the Future are available here.
To be kept informed of Feeding the Future updates and news via e-mail or to order printed copies, please use our contact form here.