[RECRUITING ANNOUNCEMENT] Country Director, Mali
RECRUIT
May.31.2022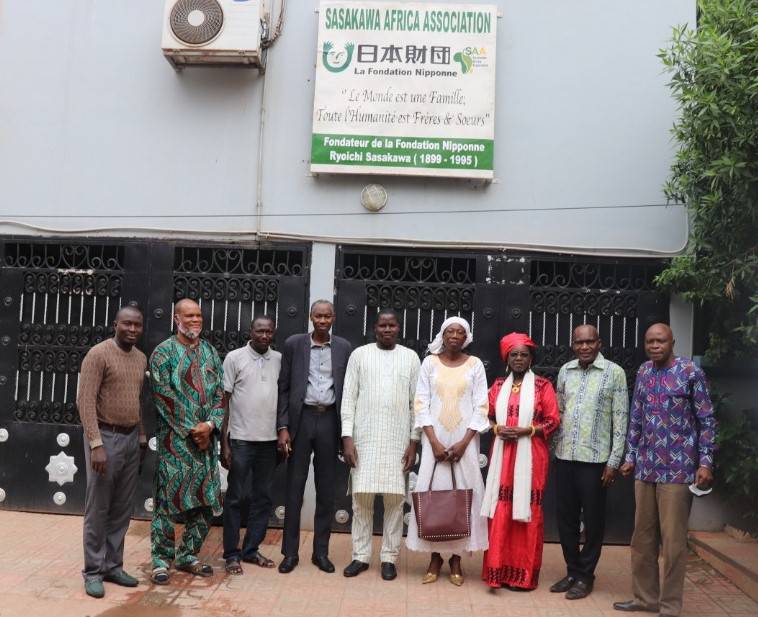 Sasakawa Africa Association (SAA), an International Non-Profit Organization, has had a partnership formalized in a Memorandum of Understanding with the Government of Mali since 1996. This partnership aims to deliver agricultural extension programs aimed at improving the livelihoods and incomes of smallholder subsistence farmers in the Country.
Purpose
The Country Director (CD) will have the overall strategic and operational responsibility for SAA staff, programs, and execution of its mission. The CD is also responsible for overseeing the development of strategic partnerships, fundraising, and communications.
Accountability
The Country Director reports technically and administratively to President. In some cases, he/she is requested to report to the Management at Tokyo HQ and also Director of Strategic Partnership (DSP) at the Strategic Partnership Office (SPO) in Ethiopia.
Expected Role
[Overall]
Lead program development at the country level to ensure that country program goals, objectives and activities are properly aligned with the overall SAA plan of work, and that appropriate expertise is brought to bear in timely ways.
Provide oversight and quality assurance of project implementation, ensuring the delivery of impact to the satisfaction of key stakeholders and following SAA and the donor's financial standards and monitoring protocols.
Work closely with Program Division in Tokyo HQ and SPO to strengthen the efforts of country technical staff to implement the organization's program and activities successfully.
Provide administrative and fiduciary oversight of country program personnel, assets, and finances relative to all aspects of SAA in-country operations.
Lead the formation of innovative and mutually beneficial partnerships that will increase the impact of SAA interventions. This includes developing a partnership framework and playing a lead role in resource mobilization of new extra-core funds to complement core funding.
Ensure that SAA organizational policies and regulations are in place and they are in full compliance with national laws.
Provide country leadership for SAA communications and public awareness strategies and programs by utilizing relevant monitoring information.
[Enhance the Organization]
Foster innovation of SAA products and services: facilitate learning, documentation, and evidence-based knowledge development in collaboration with SAAs global team and partners.
Collaborate with other SAA operating countries including semi focus countries to effectively exploit opportunities for synergy, deliver at scale (including multi-country projects), exchange knowledge, and strengthen SAA position.
Increase the visibility of SAA by enhancing communication and PR activities.
Conduct the performance evaluation on an annual basis and motivate country staff to reach higher standards of performance, both in quantitative and qualitative terms by creating a healthy working environment.
[Planning & Management]
Make a feasible plan for smooth operation and ensure financial sustainability of SAA and a high-quality project design.
Ensure that technical, financial, and other required reports are produced in a timely manner and to high-quality standards.
Show strategic leadership of the SAA program within the overall parameters of SAAs global and country strategy
[Support Supervisor(s)]
Provide input to HQ and SPO for strategic decisions, especially in the area of county programs and HR.
Provide highlights of regular progress reports (quarterly) and detailed annual country reports reflecting planned targets and achievements in the country and global log frame to HQ.
[Stakeholder Management]
Represent SAA at all levels of government in the country of operation.
Build partnerships and maintain excellent relationships with donors, partners, local governments, businesses, policymakers, and other relevant stakeholders
Required Expertise and Qualification
The position requires a person who brings in a fair and thoughtful approach to management, combined with the flexibility and courage to shift direction and experiment with new initiatives. Required qualifications but not limited to include:
Minimum of MA/MSc degree in Agri-Business, Agriculture Economics, Agriculture Extension, Agronomy, or in any other related field; with 10 plus years of relevant Senior Management and NGO experience.
Prior executive level experience as a successful leader, including a proven track record of growing organizational capacity and programmatic impact in the country.
Demonstrated success in building relationships with public sector officials, private sector partners, funders, NGO (Local and International) partners operating in Mali, and other diverse stakeholders to foster broad community support.
Strong leadership skills in such areas as fostering teamwork; developing and motivating others; managing change; conflict resolution; initiative and flexibility.
Ability to demonstrate support for innovation and organizational changes needed to improve the organization's effectiveness;
Coalition building capabilities, external networking, and experience in developing strategic partnerships; ability to understand macro development issues and develop strategized policy recommendations.
Knowledge and experience in organizational management.
Ability to understand macro development issues and develop strategized policy recommendations.
Excellent written and verbal communication skills (English Proficiency)
Strong oral, analytical, writing, and presentational skills
Location
The Country Director position is based in Bamako, Mali with in-country travel as required plus potential international travel opportunities.
Compensation
SAA provides a competitive salary package and is an equal opportunity employer that fosters a multicultural work environment that values gender equity, teamwork, and respect for diversity. Women are highly encouraged to apply.
How to Apply
Applications should be sent to mali-recruit@saa-safe.org. Applications will be accepted until 11:59 pm on June 30, 2022, East Africa Time. Applications must include an up-to-date CV, names and addresses of three professional referees, and a cover letter that indicates your background experience and why you are interested in the position. Please note that only short-listed candidates will be contacted.
SAA Strategic Plan (2021-2025)
SAA Mali Office

SAA Publications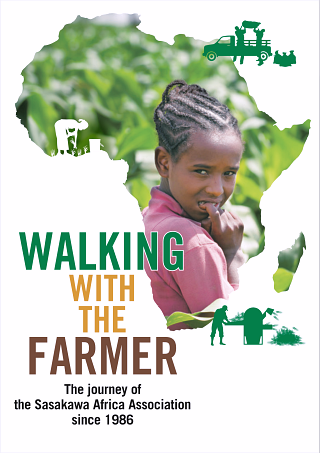 Electronic version of SAA history book, "Walking with the Farmer"is available here.