SAA published a history book, "Walking with the Farmer –the journey of the Sasakawa Africa Association since 1986"
PUBLICATION
June.23.2022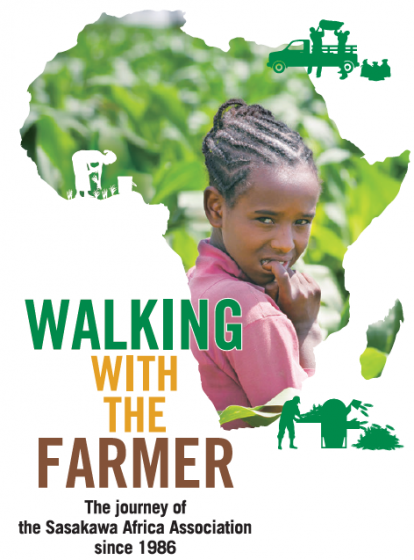 We are pleased to announce the publication of our history book that chronicles the Sasakawa Africa Association's (SAA) work in agricultural development in Africa beginning in 1986. The book was written by Thomas Hager, an award winning American science writer. In writing the book, Mr. Hager proposed that he wanted to follow SAA's path closely, but that it should not be only about what went well, but also what did not go so well. He believed that it should be a story of African agricultural development from the field with numbers of challenges any institutions in this field face, rather than just a corporate history.
Since its early period, SAA has boldly tackled issues such as climate change, soil degradation, nutrition, value chains, and agricultural finance, all of which have become hot topics in recent years. We have also expended a great deal of energy in coordinating with relevant organizations. We hope that this book will be of guidance to those involved in agricultural development in Africa. As this book suggests, collaboration and partnership are the key words for this new era, and we will continue to work together with our partners in the field with "Walking with the Farmer" in our hearts

※We are currently making some revision of the book and the revised version will come soon.
SAA Publications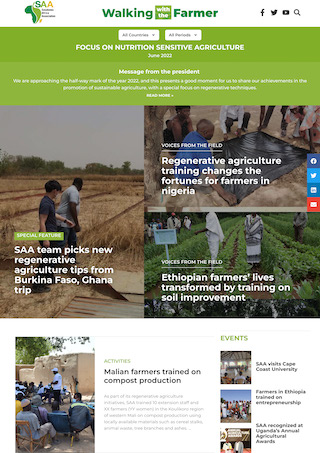 SAA publishes a bimonthly e-newsletter reporting on SAA activities.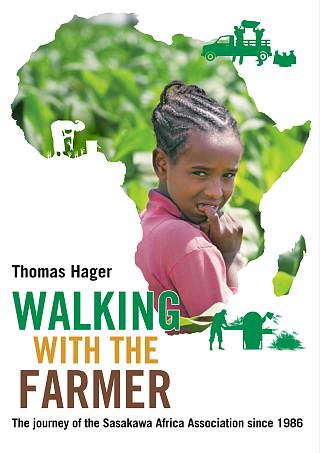 This book chronicles the history of SAA from its inception to the present.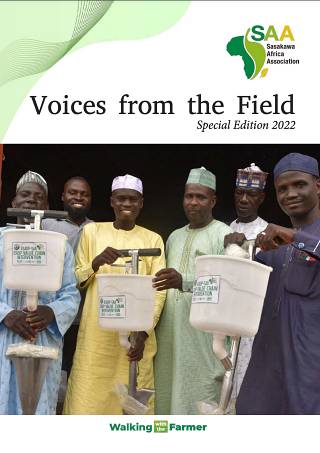 This is a special edition of the "Voices from the Field" articles.