SAA at the African Green Revolution Forum (AGRF) 2022 Summit.
NEWS
September.20.2022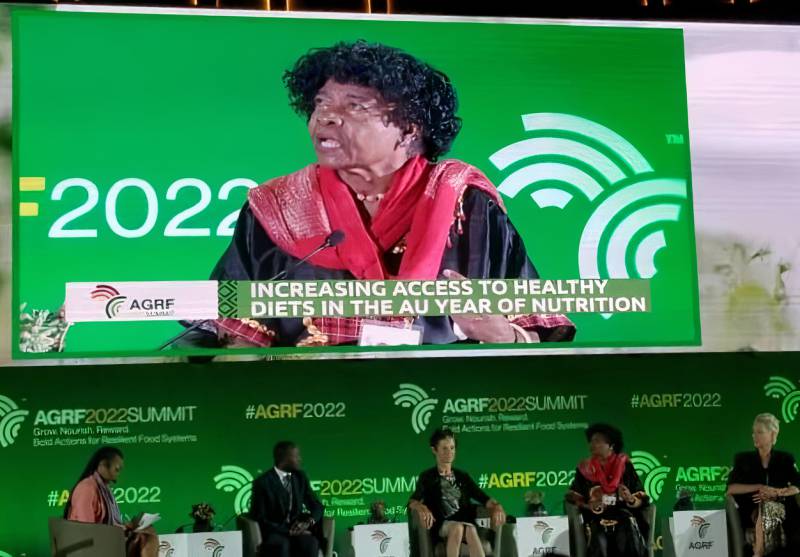 Prof Ruth Oniang'o, SAA Chair, on panel session
The AGRF, Africa's premier forum for driving the food and agriculture agenda in the continent, hosted its 12th annual summit under the theme Grow. Nourish. Reward – Bold Actions for Resilient Food Systems from September 5-9, 2022 in Kigali, Rwanda. The AGRF offered a platform to have a conversation across African constituencies and bring in the experience of global partners to help define ways to both manage crisis and advance the critical food systems transformation agenda.
Sasakawa Africa Association (SAA) represented by its Board Chair, Hon Prof Ruth Oniang'o, Dr. Mel Oluouch (Director of Strategic Partnership), Dr. Fentahun Mengistu (Country Director, Ethiopia), Dr. Bakary Samake (Acting Country Director, Mali) and Ms. Ethiopia Tadesse (Head of Communications and Advocacy), attended the forum.
As a member of a distinguished panel, in a session on "Increasing access to healthy diets in the AU year of Nutrition", Prof. Oniang'o underlined the importance of nutrition and made a call on the need for local action - the SAA way. She also expressed SAA's position as a partner working in Nutrition.
Dr. Mel Oluoch, Director of Strategic Partnership, on panel discussion
Dr. Oluoch also shared SAA's experience in a panel discussion at the forum side event convened by AfDB, under the theme "African emergency food production: catalyzing a resilient food system for Africa".
The AGRF provided the SAA team with new networking opportunities as well as strengthen existing ones.
During the forum, we also heard from African governments, on how they are implementing their food systems pathways. SAA through its current strategy is here to support and catalyze this transformation!
SAA Team at the AGRF 2022 Summit in Kigali, Rwanda
SAA Publications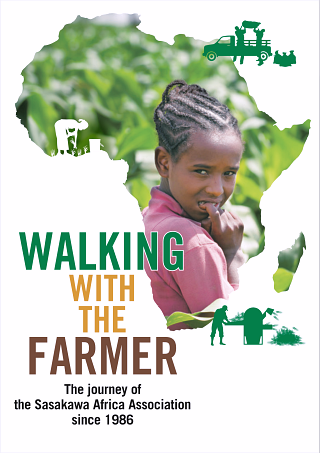 Electronic version of SAA history book, "Walking with the Farmer"is available here.