SAA Chair Hon. Prof. Ruth Oniang'o received the Lifetime Achievement Award from the International Union of Food Science & Technology (IUFoST)
NEWS
November.9.2022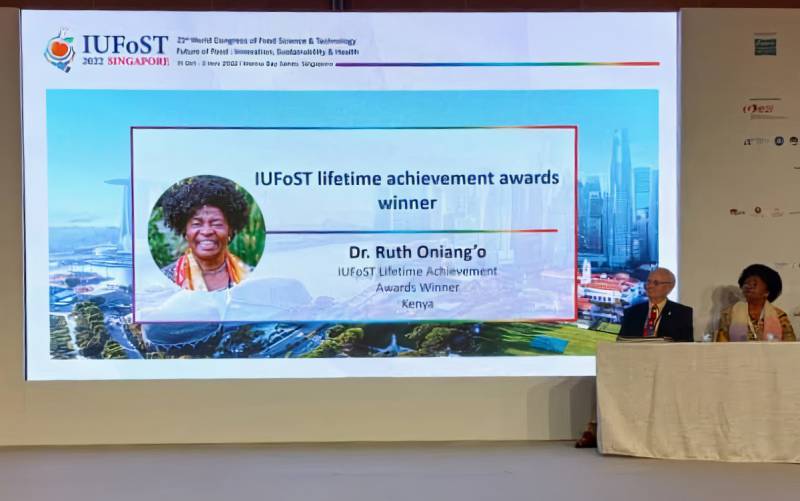 SAA is pleased to share the news that our Chair, Hon. Prof. Ruth Oniang'o, received the Lifetime Achievement Award from the International Union of Food Science & Technology (IUFoST) at IUFoST World Congress of Food Science & Technology 2022 for her contributions to the field of food science and technology for the benefit of all humanity over her career. The Congress was held from 31 October -3 November at the Marina Bay Sands Convention Centre in Singapore.
Hon.Prof. Oaninag'o has been the Chair of the Board of the Sasakawa Africa Association since 2010. She was awarded a PhD in Food Science and Nutrition by the University of Nairobi in 1983 and later became a Professor of Nutrition at Jomo Kenyatta University. Her research focused on food security, nutrition and pregnancy, childhood nutrition and agricultural processing. In 1992, she founded the Rural Outreach Program to provide small farmers with indigenous soil testing and other resources needed to be productive. Hon. Prof. Oniang'o founded the African Journal of Food, Agriculture, Nutrition and Development in 2001 to highlight relevant academic research in the field. She is currently the editor-in-chief of the journal. She served in the Kenyan Parliament from 2003 to 2007 where she helped pass the Kenya Biosafety Bill and the Nutritionists and Dietetics Bills. In 2005, Hon. Prof. Oniang'o established the Diana Elukhambi Health Centre in Kakamega.
The list of young scientists she has mentored may not be counted and has ensured that the future of food science is secure wherever she has touched their careers and scientific growth. She has served at the President of the International Academy of Food Science and Technology (2016-2018). Hon. Prof. Oniang'o has won numerous awards for her work in agriculture and food policy, including the national awards of Distinguished Service Medal and Silver Star for her community service. In 2006 she became a Fellow of three institutions, the International Union of Food Science and Technology, International Union of Nutritional Sciences, and the World Academy of Science and Art. In 2014, she was awarded the International Food and Agribusiness Management Association (IFAMA) Lifetime Award. She also won the Africa Food Prize in 2017 for her work with the Rural Outreach Program. Hon. Prof. Oniang'o was cited as one of the Top 100 most influential Africans by New African magazine. She was awarded an honorary Doctor of Science degree from University of Aberdeen, Scotland, in recognition of her contributions to her field in 2018, followed by the Include Award in honor of George Washington Carver by the Institute of Food Technologists (IFT) in 2021.
International Union of Food Science & Technology (IUFoST)

SAA Publications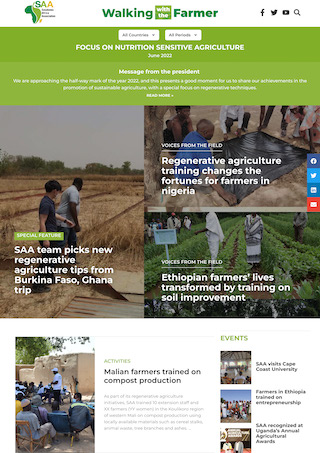 SAA publishes a bimonthly e-newsletter reporting on SAA activities.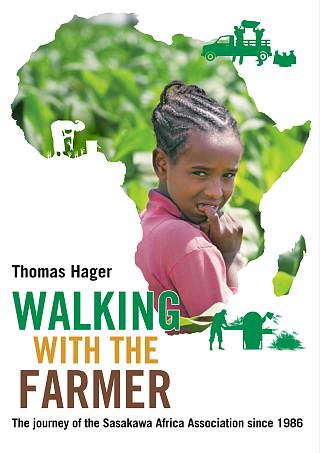 This book chronicles the history of SAA from its inception to the present.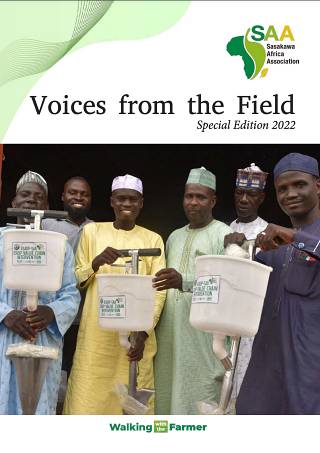 This is a special edition of the "Voices from the Field" articles.