SAA-Uganda Wins Agricultural NGO of the Year Award
NEWS
December.13.2022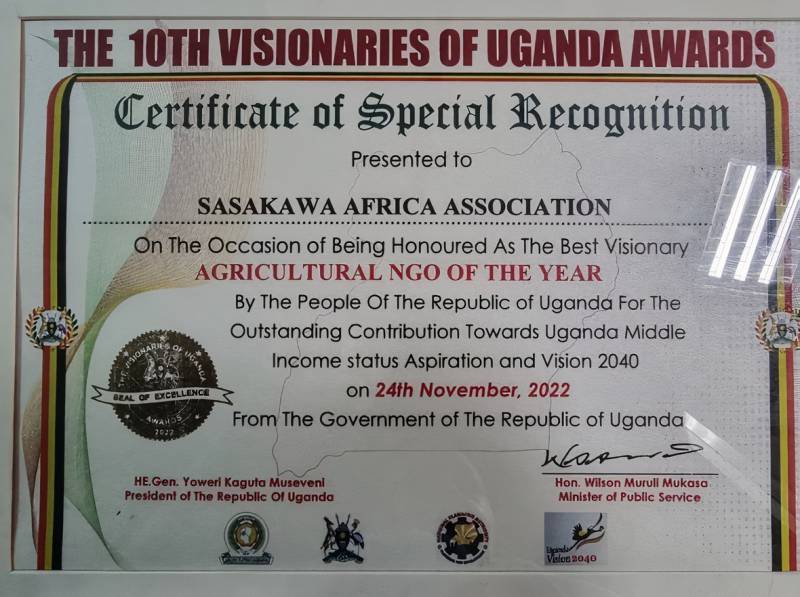 SAA Uganda won the agricultural NGO of the year award 2022 at an event held at Serena Hotel in Kampala, Uganda on 24th November 2022.
The accolade is in recognition of SAA Uganda's outstanding contribution towards Uganda's middle-income status aspiration and Vision 2040.
It was awarded by Visionaries of Uganda, a private development consultancy firm that promotes Uganda's Vision 2040 and other initiatives in partnership with the Government of Uganda, the Private sector, and Development Partners through Public Private Partnerships.
The ceremony was presided over by Hon. Wilson Muruli Mukasa, the Minister of Public Service, was held as part of 10 years of Uganda vision 2040 implementation celebrations.
The Visionaries of Uganda awards are annually awarded to organizations, companies, and personalities who contribute to the social-economic transformation of Uganda in various sectors of the economy such as agriculture, tourism, education, water and environment, energy, manufacturing, science and innovation, human rights, art, and culture among others.
Deputy Country Director of SAA-Uganda giving a interview
UBC News, the national broadcaster in Uganda, highlighted the SAA Uganda's award for promoting commercial agriculture to smallholder farmers in the country and making a difference in the lives of people in rural communities.
SAA will continue to provide practical, cost-effective, and sustainable farming and income-generating solutions to smallholder farmers in Uganda.
SAA Publications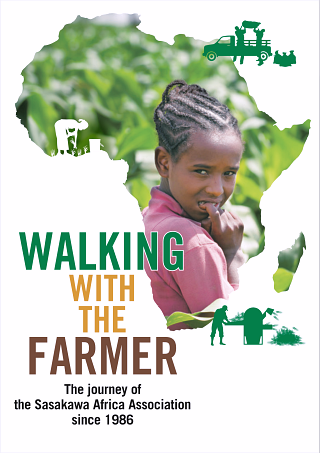 Electronic version of SAA history book, "Walking with the Farmer"is available here.