Meeting with the First Secretary of the Embassy of Japan in Uganda
NEWS
January.24.2023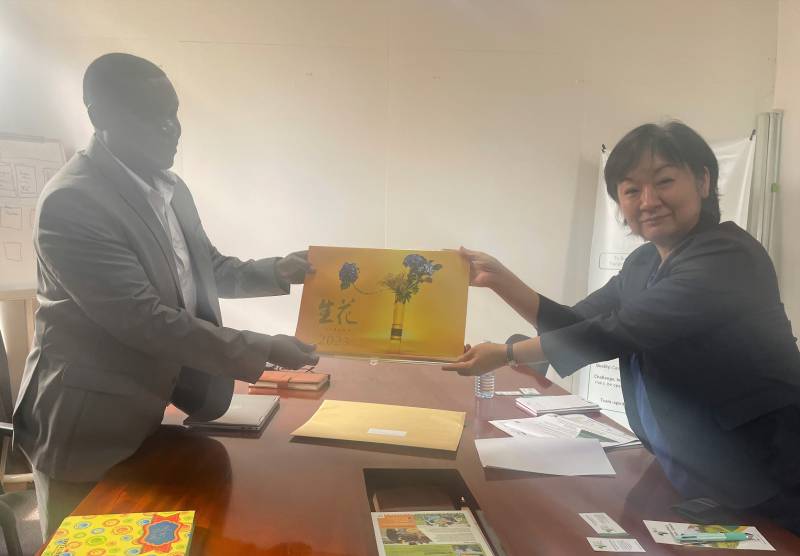 The First Secretary handing over a Japanese calender to the Country Director during the meeting
SAA-Uganda received the visit by the First Secretary of the Embassy of Japan in Uganda, with the Coordinator for Economic Cooperation on 16th January 2023. The major purpose of the meeting was to exchange information and explore areas of possible collaboration. During the meeting, the Country Director made a presentation on SAA interventions in Uganda since its inception and SAA's 5 year strategic plan. He noted that SAA works with partners such as Ministry of Agriculture Animal Industry and Fisheries (MAAIF), The Nippon Foundation (TNF), the Japan International Cooperation Agency (JICA), the World Food Program (WFP) and the European Uniont to upscale its Meeting with the First Secretary of the Embassy of Japan in Uganda interventions in Uganda. The meeting was very fruitful and it was confirmed that they wll keep exchanging ideas on how best they could exntend improved agronomic pratices and fertilizer to smallholder farmers in Uganda.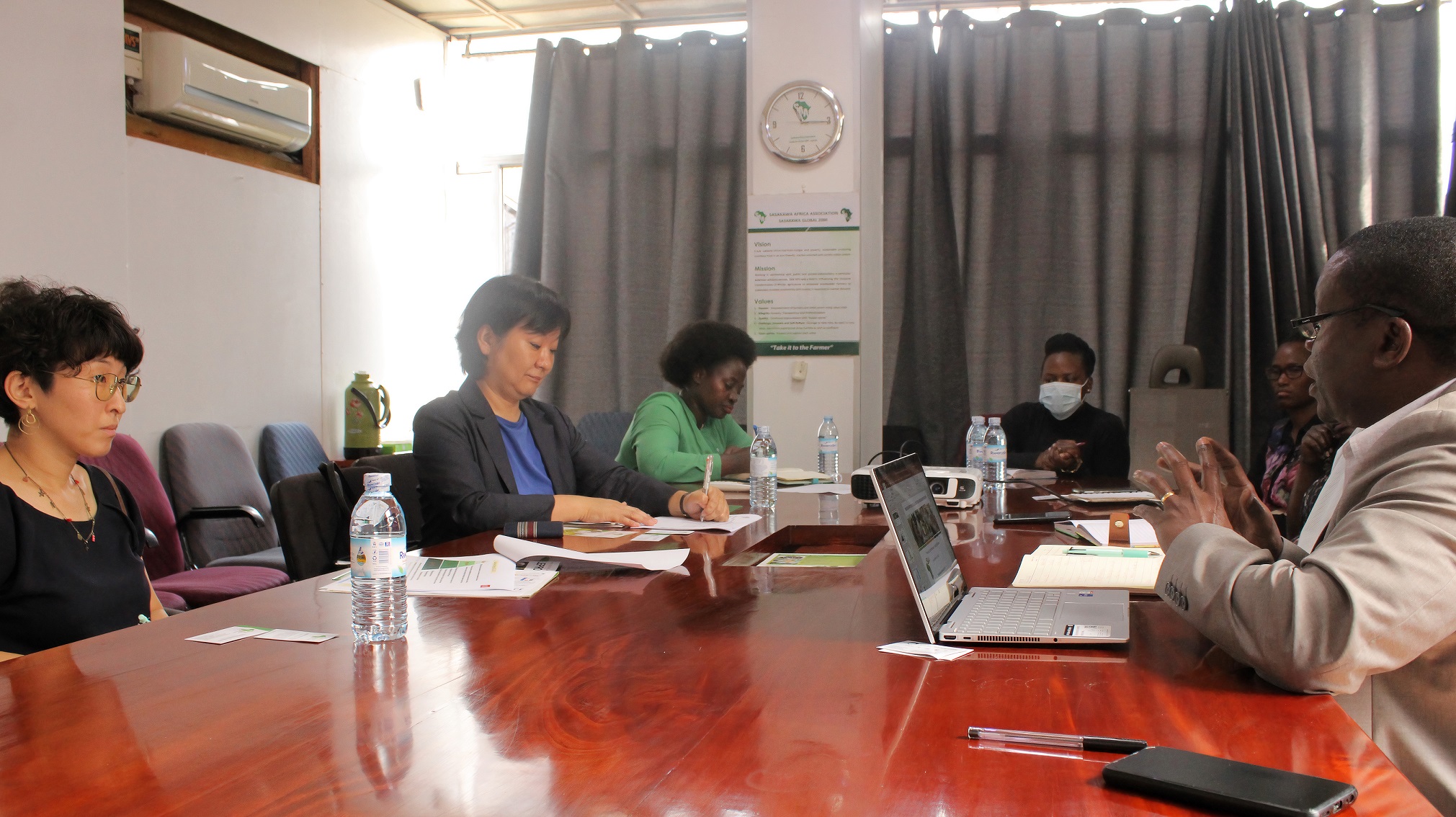 The Country Director addressing the team from the Embassy of Japan during the meeting
SAA Publications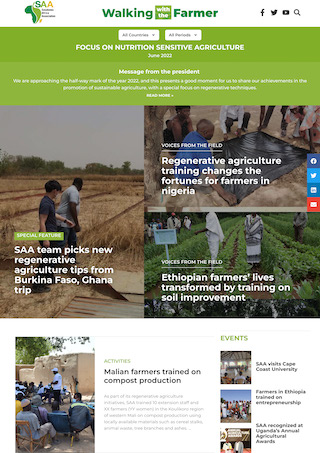 SAA publishes a bimonthly e-newsletter reporting on SAA activities.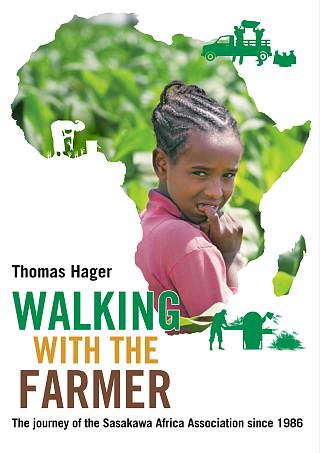 This book chronicles the history of SAA from its inception to the present.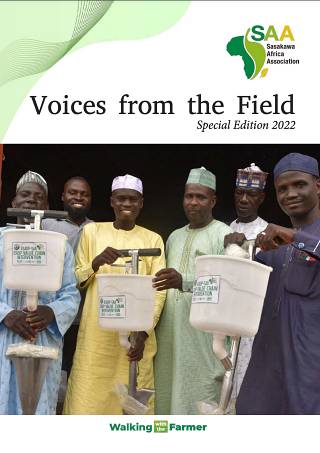 This is a special edition of the "Voices from the Field" articles.