National Agricultural Seed Council visits SAA's demonstration sites in Jigawa, Nigeria
NEWS
February.1.2023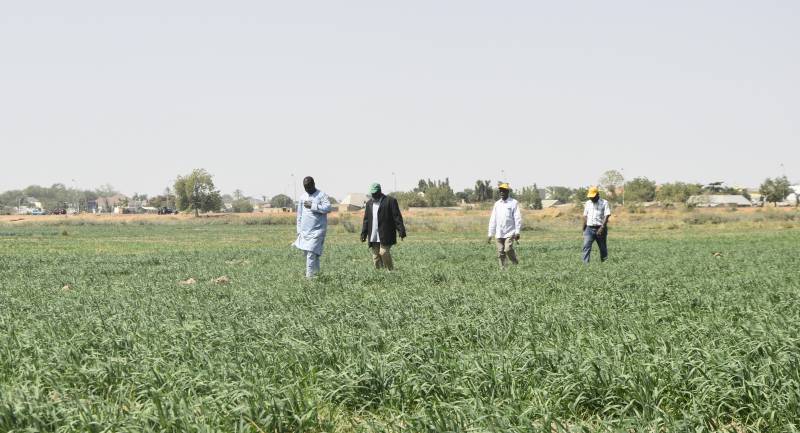 National Agricultural Seed Council (NASC) has visited SAA's wheat demonstration plots in Ringim, Jigawa state, as part of its seed certification process.
The NASC/SAA field visit was headed by the Northwest coordinator of the council, Mr. Abdullahi Isyaku, and the Jigawa State Coordinator, Bello Mohammed, who were joined by the SAA team led by the country director, Dr. Godwin Atser, the Technical Coordinator, Mr. Ibrahim Fagge and Program officer, Mr. Aminu Muazu for the Regenerative Agriculture program.
In Ringim, the NASC team conducted a physical examination of the planting pattern and the work done by the host farmer. He applauded the level of exceptional Good agronomic practices (GAPS) implemented in the fields.
At the end of the exercise, the NASC team said they would return to the wheat fields on a later date for a second inspection to take samples and ensure that all criteria for seed certification were met.
Sasakawa Country Director Dr. Godwin Atser reiterated the organization's continued support to farmers to ensure the production of quality seeds in the country.
SAA Publications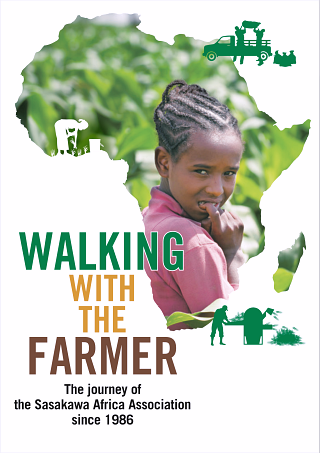 Electronic version of SAA history book, "Walking with the Farmer"is available here.