SAA participates in "Dakar 2 - Feed Africa Summit: Food Sovereignty and Resilience"
NEWS
February.10.2023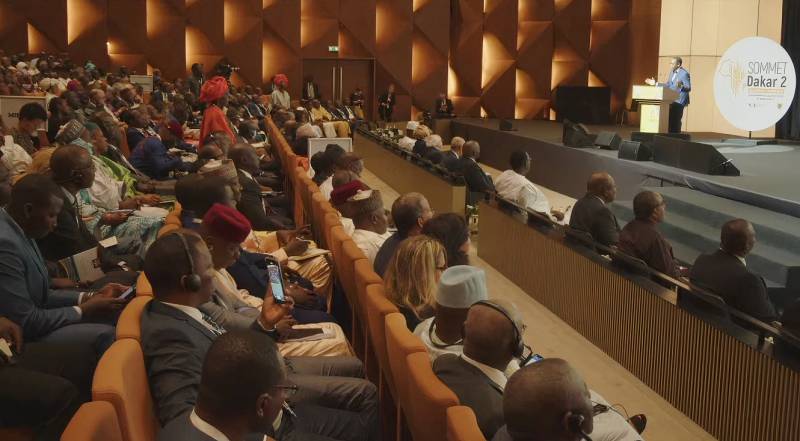 Dr. Akinwumi Adesina, President of the AfDB Bank Group, during the opening session
The second Africa Food Summit on agriculture and agribusiness, under the theme Feed Africa: food sovereignty and resilience 'Dakar 2 Summit,' was hosted by President Macky Sall of Senegal and Chairperson of the African Union with the African Development Bank Group as co-host between 25 – 27 January 2023. The action-driven summit brought together 34 heads of state, including the President of Ireland, Michael D. Higgins, 70 government ministers from different countries, the private sector, farmers, development partners, and over a thousand delegates and corporate executives.
The summit objectives included.
Mobilization of high-level political commitment, development partner support, and private sector investment around production, markets, and trade to increase food production in Africa.
Sharing successful food and agriculture experiences in selected countries – experience in boosting agricultural productivity through adopting climate-adapted crops, livestock and aquaculture technology, advisory services, and successful innovation platforms.
Galvanizing national governments, development partners, and the private sector around food and agriculture delivery compacts for each country to achieve food security at scale.
Developing the necessary infrastructure and logistics with special agro-industrial processing zones to build markets and competitive food and agriculture value chains.
Dr. Mel Oluoch and Robert Owiti during one of the plenary sessions
SAA was represented by Dr. Mel Oluoch, Director of Strategic Partnerships, and Robert Owiti, Resource Mobilization Manager, who participated in the plenary and presidential boardrooms where Country Food and Agriculture Delivery Compacts to drive action and deliver results at a scale were articulated. SAA participated in the Presidential Boardrooms of Nigeria, Rwanda, Mozambique, Uganda and Ethiopia. In the boardrooms, processes were launched to:
Gain agreement on the presidential plans to accelerate the agricultural transformation to boost food production. These included priority commodities and investment plans, production targets for major priority agricultural commodities and critical areas of support
Demonstrate political support, including policy reforms that create an enabling environment for the private sector investment.
Identify financial resources and commitments to support the plan, including Government financing, development partner financing, and private sector investment
Agree to the establishment of a Presidential Delivery Advisory Council to accelerate the delivery of the plan
Identify an established timeframe and clear measurement of success.
Ethiopia Agriculture and Food Delivery Compact session
These sessions were joined by key stakeholders, including the African Development Bank, International Fund for Agricultural Development (IFAD), the Islamic Development Bank (IsDB), the Food and Agriculture Organization of the United Nations, the Bill & Melinda Gates Foundation, the Alliance for a Green Revolution in Africa (AGRA), German Ministry for Foreign Affairs (BMZ), USAID, Africa Union, several bilateral partners, International Agriculture Research Centers, Multinational Companies, Other Private sector players, International/National NGOs, Government entities, and many other organizations.
There was a consensus that Africa has to end its dependence on food imports and that 'For there is no pride in begging for food,' Akinwumi Adesina, president of the AfDB, said. 'We need to inject more resources to upgrade agriculture and change perceptions and find means to give land to women and you,' said Senegal president Macky Sall. President Sall reiterated that the 'time had come for the continent to feed itself by adding value and stepping up the use of technology.' The President of Ireland Michael Higgins encouraged African leaders and development partners to 'make this century - Africa's Century, one which will see the continent become free from hunger, a shared continent in a global family, one based on the firm foundations of respect for each nation's institutions, traditions, experiences, and wisdom; as well as integrating women into policy design in Feeding Africa.'
A section of African Heads of State on Day 1 plenary presentations on how Africa can achieve Food Sovereignty and Resilience
United Nations Secretary-General António Guterres, through a representative, acknowledged that Africa was currently facing the challenges of climate change and food insecurity, as the Russia-Ukraine war had caused the price of fertilizers to shoot up, making their supply difficult. He further affirmed that 'special agro-industrial processing zones are game changers for the structural development of the agriculture sectors. They will help Africa generate wealth, develop integrated infrastructure around special Agro-processing zones, and add value to Agriculture Products."
The AfDB's launched transformative initiatives, including a $1.5 billion emergency food production facility in 2022 to help African countries avert a potential food crisis following Russia's war in Ukraine was lauded at the summit, with AfDB President Adesina emphasizing the need to act fast and avert hunger in Africa since over 283 million Africans go to bed hungry every day, an unacceptable situation. President Muhammadu Buhari of Nigeria said, 'countries must offer more robust support for farmers, dedicate a chunk of the national budget to agriculture, and motivate youth and women to farm.' The President of the Islamic Development Bank (IsDB), H.E Dr. Muhammad AL Jasser, emphasised the need to empower women and youth in Agriculture Development and made significant financial commitments to support Africa in its journey towards food sovereignty and resilience.
IFAD President Alvaro Lario and AfDB President Dr. Akinwumi Adesina after signing a letter of intent in support of the pan- African Mission 1 for 200 at Dakar 2 Summit
Dakar 2 Summit Outcomes.
AfDB to invest $10 billion over the next five years to boost Africa's efforts to end hunger and become a primary food provider for itself and the rest of the world.
Member countries to establish a Presidential Delivery Advisory Council to accelerate the delivery of the agreed plans.
AfDB and the Government of Canada launched the Bank's Agri-SME Catalytic Financing Mechanism. This blended finance facility will catalyse and de-risk investment into small and medium agri-businesses and strengthen food systems across the continent. The mechanism aims to achieve three impact areas: building inclusive and efficient markets for investments in underserved Agri-SMEs in Africa, increasing women's empowerment along the agri-food value chains in Africa, and increasing climate resilience actions across agri-food chains in Africa.
Increase financing from national budgets to support the Country Food and Agriculture Delivery Compacts in line with the Malabo Declaration on Accelerated 3 Agricultural Growth and Transformation for Shared Prosperity and Improved Livelihoods by allocating at least 10% of public expenditure to agriculture; and
Request that the African Union Commission and the African Development Bank follow up with various development partners to finalize their planned financial support to complement the $30 billion of financing announced at this Summit and to report on the overall investment of development partners; and ensure that the Dakar 2 Summit's Declaration is submitted to the February 2023 African Union Summit for consideration.
Group photo of the Heads of State and Government in attendance during the summit
SAA Publications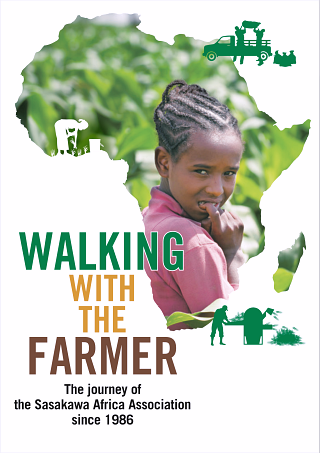 Electronic version of SAA history book, "Walking with the Farmer"is available here.