SAA at the Reception to celebrate the Birthday of the Japanese Emperor in Ethiopia
NEWS
March.10.2023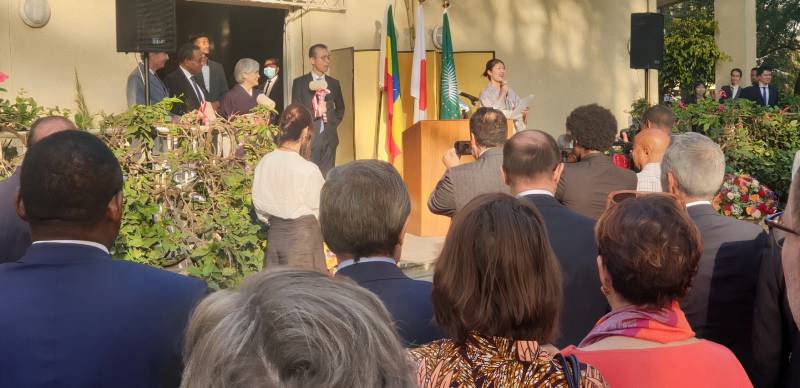 The Japanese ambassador H.E. Ito making her opening speech during the event
The Embassy of Japan in Ethiopia and the Mission of Japan to the African Union hosted the reception to celebrate the 63rd birthday of His Majesty the Emperor on 22 February 2023 at the Ambassador's Residence in Addis Ababa. Dignitaries including government officials, diplomatic corps, representatives of international organizations, NGOs, and private companies attended the event. At the event, SAA was represented by management and staff from its Strategic Partnership and Ethiopia Country offices.


The event was accompanied by an exhibition in which SAA was invited to exhibit its work in Ethiopia and Africa. SAA showcased improved agricultural technologies it has promoted to build the capacity of extension systems and improve food and nutrition security as well as the income of smallholder farmers in Africa. Some prototypes of postharvest technologies such as shellers/threshers and airtight grain storage technologies, as well as digitalized extension tools such as talking books and digital classroom systems attracted the interest of the visitors. SAA staff interacted with visitors to share SAA's current strategic focus areas, achievements, and future plans.
At the reception, H.E. Ambassador Extraordinary and Plenipotentiary of Japan to Ethiopia, Ms. Takako Ito and Ambassador of Japan to the African Union delivered a speech. In her speech, Ambassador Ito touched on the longstanding cooperation between Japan and Ethiopia and stressed the importance of supporting the reconstruction process following the recent conflict in Tigray region. She also called for African governments, including Ethiopia's, to create an enabling environment that will attract investment from investors, in light of Japan's commitment to invest $30 billion in Africa at TICAD 8 held in Tunisia.
There was also sake barrel-breaking opening event with a wooden mallet called "Kagami-biraki,". The guests enjoyed the sake.


SAA Publications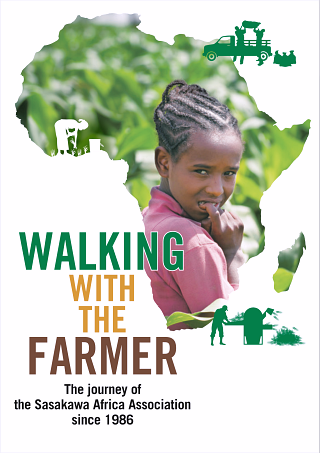 Electronic version of SAA history book, "Walking with the Farmer"is available here.