【CLOSED】[Vacancy Announcement-SAA Ethiopia Office] Administrative Coordinator
RECRUIT
May.25.2023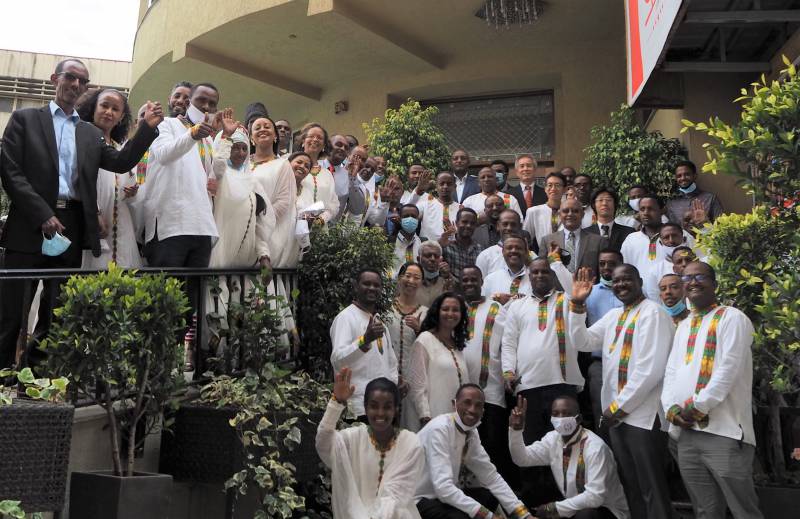 Administrative Coordinator, Grade N3
About the Organization
The Sasakawa Africa Association (SAA) is an international non-profit, non-governmental organization with its Head Office in Tokyo, Japan, and its Strategic Partnership Office (SPO) in Addis Ababa, Ethiopia, and Country Offices in Ethiopia, Uganda, Mali, and Nigeria. SAA envisions supporting Africa to fulfill its aspirations of building resilient and sustainable food systems by catalyzing knowledge sharing with African farmers and enabling food, nutrition, and income security as its mission. The mission is guided by SAA's three strategic pillars: Regenerative Agriculture, Nutrition-sensitive Agriculture, and Market-Oriented Agriculture.
About the position
SAA is seeking a qualified Ethiopian national to fill the position of Administrative Coordinator for its Ethiopia Office. Based in Addis Ababa, the Administrative Coordinator reports to the Country Director (CD)/Deputy Country Director (DCD). S/he acts as the point of contact for all employees, providing administrative support, addressing their queries, administering employee benefits, and ensuring efficient office operation.
Major duties and responsibilities
Support CD for the recruitment of new staff and ensure that recruitment of employees is done in compliance with SAA HR policy and other related manuals
Prepare staff contracts in line with all benefit packages reflected properly
Ensure all staff understand and can access SAA's Code of Conduct and other policies
Facilitate exit interviews when the staff leave SAA
Develop an efficient system and update all employees' records and files, including attendance sheets, annual leave, and other necessary information
Conduct performance evaluation of administrative staff and ensure that performance evaluation of all staff is carried out periodically
Check the labor proclamations regularly and ensure that HR policy is in line with the proclamations. If necessary, consult with a lawyer
Ensure that the Country Office's MoU and other contracts are concluded and updated with government agencies, ACSO, and partners properly
Facilitate and follow up fixed asset management and disposal as per SAA Asset Disposal Policy and Procedure
Organize and arrange meetings within and outside the office, take minutes at meetings when required
Supervise Admin Officer to ensure vehicles and drivers are available for required activities
Supervise the Administrative Assistant to ensure that all utilities are available and other office facilities, including IT and office equipment, are maintained in a good condition
Supervise the Administrative Assistant that all office stocks are managed properly, and all purchases follow SAA procurement policy and procedure
Prepare quarterly, bi-annual, and annual country administrative reports and report to CD/DCD and HQ Administrative Manager
Perform any other duties as assigned by supervisors
Education and work experience
A MA degree in Management, Business Administration, or Public Administration with at least 12 years of experience; or a BA degree with at least 14 years of experience
Competencies
Excellent written and verbal communication skills in English
Strong sense of responsibility, custom-oriented and proactive mind
Knowledge of country labor law and terminology of the contracts
Strong multi-tasking and time-management skills
Ability to handle sensitive information with the highest degree of integrity and confidentiality
Compensation: SAA provides a competitive salary package and is an equal opportunity employer that fosters a multicultural work environment that values gender equity, teamwork, and respect for diversity. Women are highly encouraged to apply.
How to apply:
Application should be sent to saa-recruit@saa-safe.org. Applications will be accepted until June 3, 2023. Applications must include an up-to-date CV, names, addresses of three professional referees, and a cover letter indicating your background experience. Please note that only short-listed candidates will be contacted.
Sasakawa Africa Association- Ethiopia
Gurd Shola area, CMC Road, Bole Sub-City,
Kebele 13 Daminarof Building (adjacent to Century Mall),
rd Floor PO Box 12771, Addis Ababa, Ethiopia
+251-116-683595
SAA Publications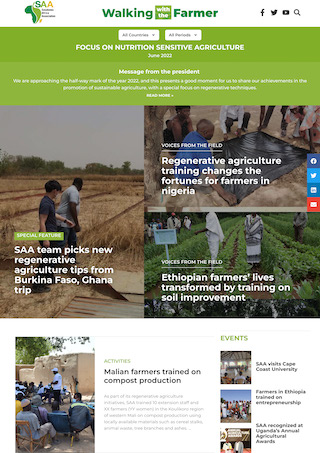 SAA publishes a bimonthly e-newsletter reporting on SAA activities.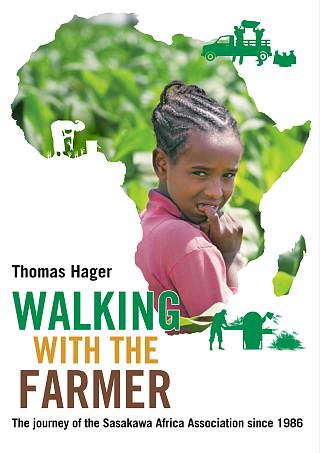 This book chronicles the history of SAA from its inception to the present.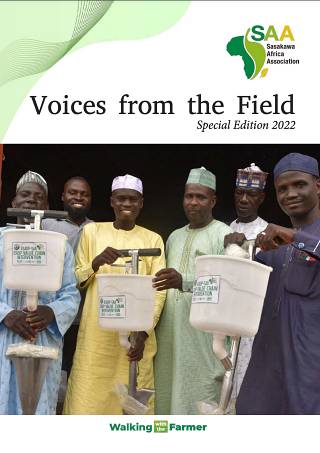 This is a special edition of the "Voices from the Field" articles.