SAA participated in the 3rd Annual Civil Society Organizations (CSOs) Week in Ethiopia
NEWS
August.9.2023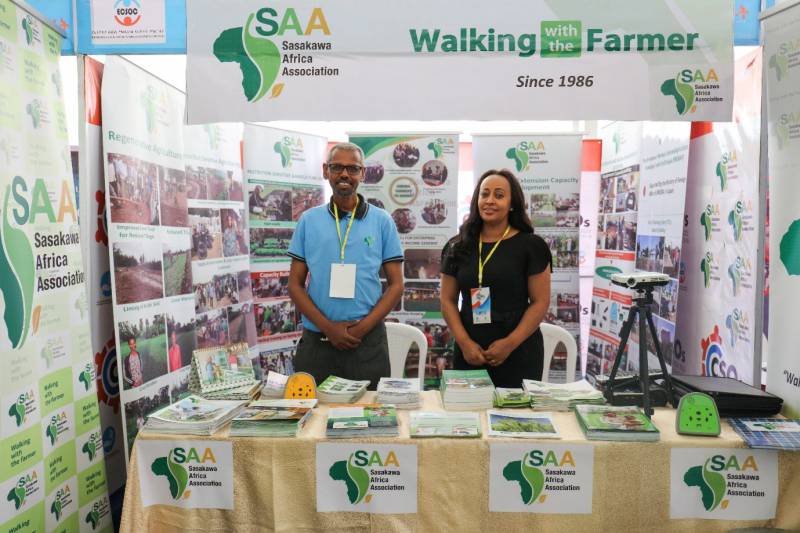 The 3rd Annual Civil Society Organizations (CSOs) Week 2023 took place from June 7-9 at the Ghion Hotel in Addis Ababa, under the theme 'Proactive CSOs for Sustainable Peace, Human Rights, and Good Governance'. The event was a collaborative effort between the Ethiopian Civil Society Organization Council (ECSOC) and the Authority for Civil Society Organizations (ACSO). SAA proudly participated as both an exhibitor and a co-sponsor.
Distinguished guests at the event included H.E. Dr. Gedion Timothewos, Minister of Ministry of Justice, H.E. Prof. Berhanu Nega, Minister of Ministry of Education, H.E. Dr. Ergogie Tesfaye, Minister of Ministry of Women and Social Affairs, and H.E. Mr. Jimma Dilbo, ACSO's Director General.




During his keynote address, Dr. Gedion underlined the significant role of this bazaar/exhibition and panel discussion in promoting the vital contributions of civil organizations to the community. He also highlighted its importance in fostering mutual understanding, partnerships and networking among civil society organizations for more synergetic interventions. Mr. Jimma then acknowledges the increment in participating organizations compared to previous years, and pledged to highlight their essential roles in the development sectors. He added, "We should utilize this event to create awareness on CSOs contribution to the public and it should be our objective to value our shared interests and network with each other towards attaining sustainable peace, ensuring human rights and good governance at all levels in Ethiopia."


"Sasakawa Africa Association has played critical role for the development of the Ethiopian agricultural extension, introduced a lot of innovative agricultural technologies and practices that enabled the country be food self-sufficient. This CSOs Week provides an excellent platform to showcase SAA's current engagements in the areas of agricultural extension focusing in Regenerative Agriculture (RA), Nutrition-sensitive Agriculture (NSA) & Market-oriented Agriculture (MOA). As Mr. Melese Liyhe, Technical Coordinator for Regenerative Agriculture at SAA, points out, "This event allows us to reach out and share our work and its impact."
The event provided a platform for over 75 organizations to showcase their engagements in promoting peace, human rights, and good governance. It also facilitated the sharing of experiences and fostered a networking hub. As a member of ASCOs, SAA took this opportunity to advocate for its 30 years of contributions to the agriculture sector that have had a profound impact on the Ethiopia's food security aspirations. SAA is committed to collaborate with others to support the ACSO's effort in coordinating resources in the development sector and contributing to its objectives.
Feedback from visitors included appreciation for SAA's long-standing work in Ethiopia. They expressed a desire for SAA to share its experiences and lessons learned with broader audience, including various organizations, government offices and NGOs, and expand the program.
SAA Publications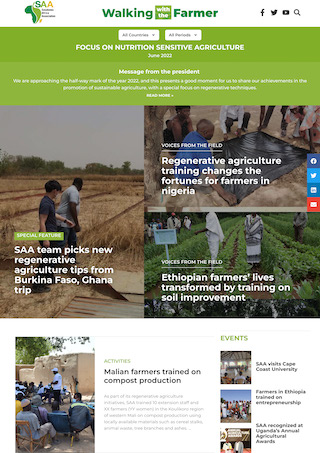 SAA publishes a bimonthly e-newsletter reporting on SAA activities.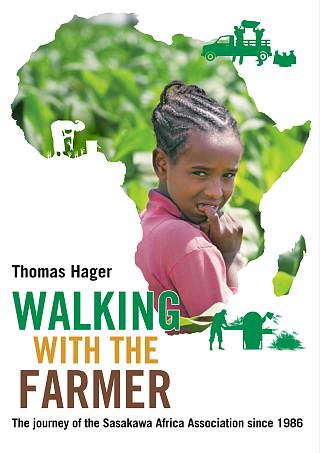 This book chronicles the history of SAA from its inception to the present.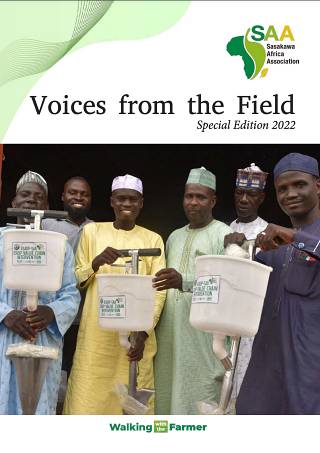 This is a special edition of the "Voices from the Field" articles.