A Japanese House of Representatives Member Visits SAA's Ethiopia Office
NEWS
August.17.2023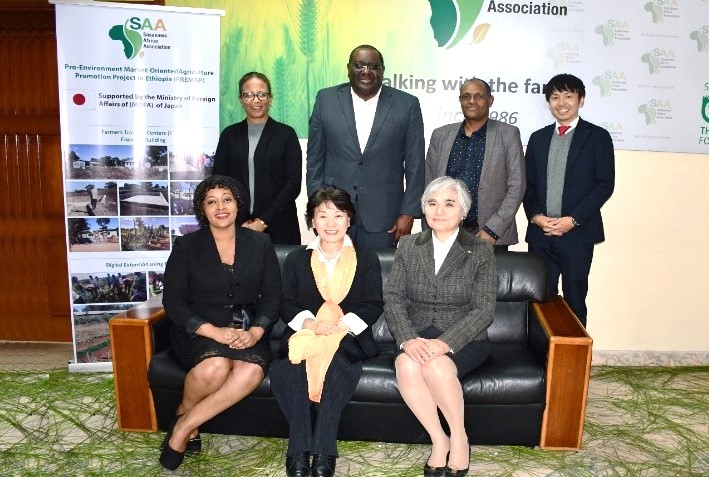 Dr. Toshiko Abe, a member of the House of Representatives of Japan (Bottom centre), Ms. Takako Ito, Japanese Ambassador to Ethiopia (Bottom right) visiting SAA-Ethiopia
On August 12, Dr. Toshiko Abe, a member of the House of Representatives of Japan, accompanied by the Japanese Ambassador to Ethiopia, Ms. Takako Ito, made a courtesy visit to the SAA office in Addis Ababa.
During the visit, Dr. Fentahun Mengistu, SAA Ethiopia Country Director, provided an overview of SAA's over 30 years of experience in Africa. He underscored SAA's contribution towards a more resilient and sustainable food system in Ethiopia with special focus on the achievements in line with its strategic pillars: regenerative agriculture, nutrition-sensitive agriculture, and market-oriented agriculture. The objectives, progress, and future plans of the PREMAP I & II projects, one of the Government of Japan's Grant Assistance for Japanese NGO Projects, were also presented.
Dr. Mel Oluoch, Strategic Partnerships Director, elaborated more on other projects supported by the Government of Japan in Nigeria, Uganda, Mali, and Ethiopia. He expressed his appreciation for the support provided by the Embassy of Japan in respective countries to the successful implementation of the projects.
Mrs. Ethiopia Tadesse, Head of Communications and Advocacy, emphasized the need for enhanced collaboration among Japanese grant sources, development partners, NGOs, the private sector, and other potential stakeholders.
Dr. Abe expressed her appreciation for SAA's contributions towards the agricultural sector in Africa and promised to support connecting SAA with various organizations in Japan to establish partnerships and amplify collaborative efforts for building sustainable food systems in Africa.
SAA Publications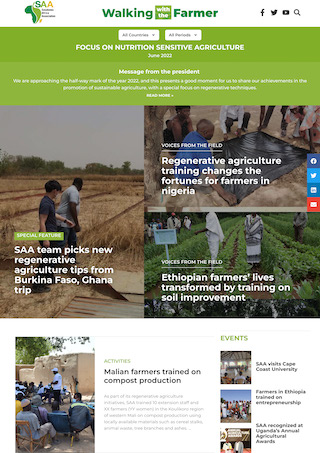 SAA publishes a bimonthly e-newsletter reporting on SAA activities.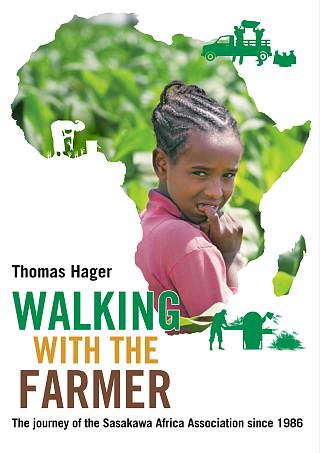 This book chronicles the history of SAA from its inception to the present.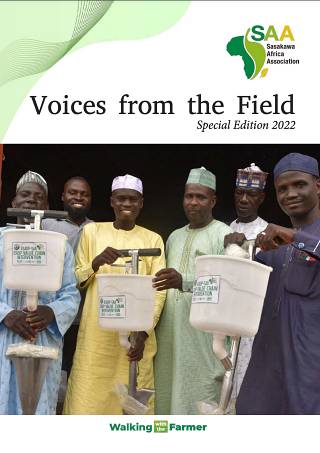 This is a special edition of the "Voices from the Field" articles.