<Register NOW> SAA will participate in the 4th All Africa Post-Harvest Congress and Exhibition (AAPHCE): 19-22 Sep
EVENT
September.15.2023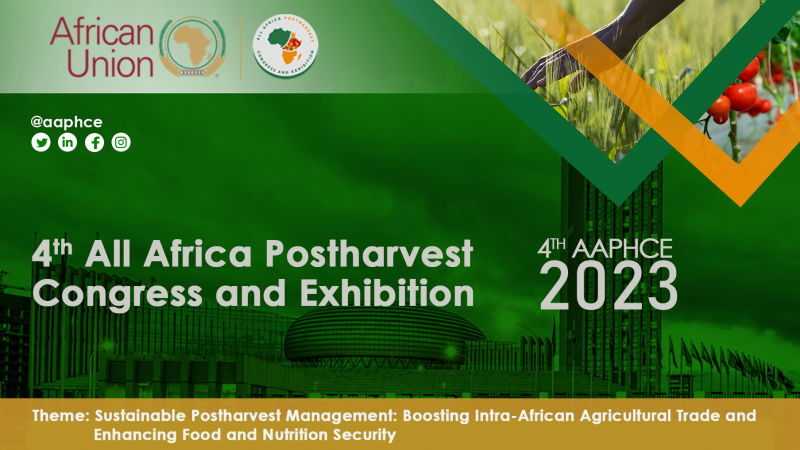 The 4th All Africa Postharvest Congress and Exhibition (AAPHCE) is scheduled from 19th to 22nd September 2023 in Addis Ababa, Ethiopia. Organized at the African Union Commission (AUC) headquarters, this event will feature various stakeholders, including SAA, as a contributing partner.

Event Highlights:
Day 1 (19th Sep.): The opening session will have remarks from several dignitaries, including Dr. Makoto Kitanaka, President of SAA. Later in the day, Dr. Mel Oluoch, our Director of Strategic Partnerships, will participate in the High-Level Ministerial Panel, which will engage Ministers of Agriculture from AU Member States in discussions about transforming postharvest loss reduction in food systems.
Day 2 (20th Sep.): In collaboration with the Embassy of the Kingdom of the Netherlands, SAA will host a symposium titled "Capacity Development in Sustainable Postharvest Management for Better Food and Nutrition Security." The session will be moderated by Ms. Ethiopia Tadesse, our Head of Communication and Advocacy, and will feature insights from Mr. Tesfaye Worku, Technical Coordinator of SAA-Ethiopia.
Day 3 (21st Sep.): The third day's Plenary Session, centered on "Preserving the Harvest for Food and Nutrition Security," will feature Dr. Mel Oluoch delivering a keynote address titled "From Research to Application for Impact – Innovations and Innovative Approaches to Food Preservation."
Day 4 (22nd Sep.): Parallel sessions will spotlight Mr. Yahuza Yahaya, Technical Coordinator of SAA-Nigeria, discussing "Comparative Assessment of Onion Storage Technologies in Kano State, Nigeria." Ms. Jacqueline Namusalisi, Technical Coordinator of SAA-Uganda, will delve into "Exploring the Role of Sasakawa Africa Association and its Partners in Maize Postharvest Handling and Aflatoxin Management in Uganda."

Throughout the event, attendees can visit our exhibition booth to explore SAA's current initiatives and contributions.
This event is designed to be a hybrid experience, accommodating both physical attendees and virtual participants. To be part of this transformative event, register at https://aaphce.com/.
Official Website: The 4th All Africa Postharvest Congress and Exhibition

SAA Publications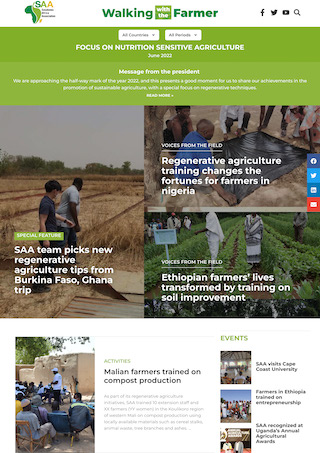 SAA publishes a bimonthly e-newsletter reporting on SAA activities.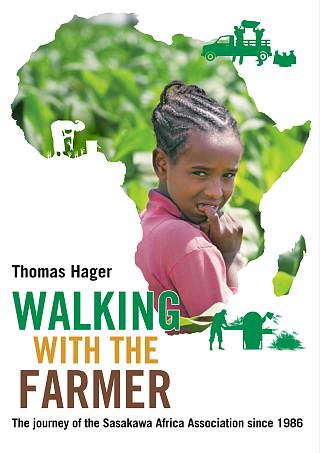 This book chronicles the history of SAA from its inception to the present.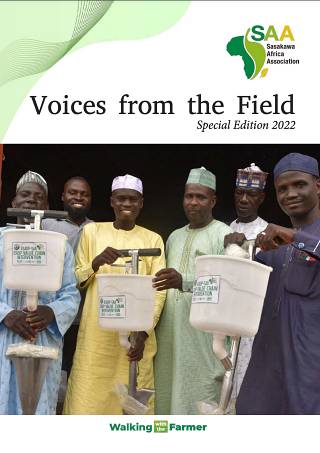 This is a special edition of the "Voices from the Field" articles.