SAA exhibited at Global Festa JAPAN 2023 & won an Excellence Award in the Ministry of Foreign Affairs Photo Contest!
NEWS
October.2.2023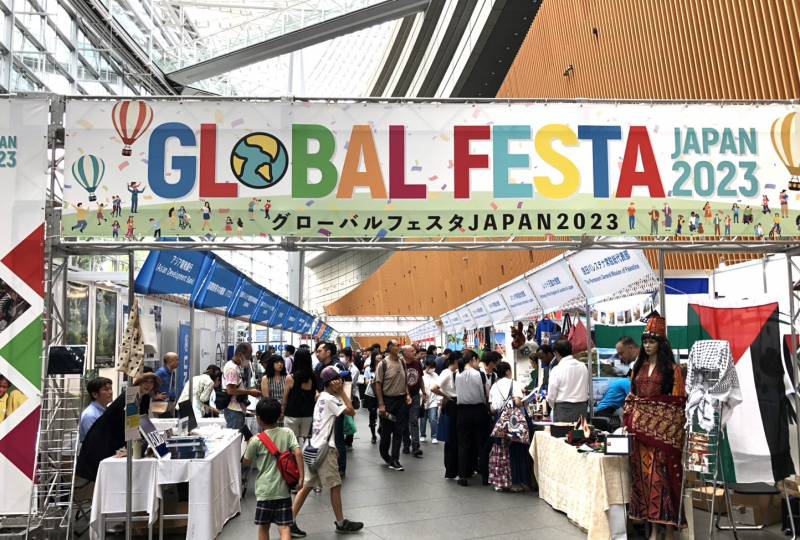 Global Festa Japan 2023, held at the Tokyo International Forum on September 30 and October 1, 2023, stands as one of Japan's largest public and private sector organization gatherings for forwarding international cooperation, social contribution and SDGs. It brought together a diverse array of organizations involved in these fields, with each showcasing their booths and facilitating a wide range of events and workshops.
The Sasakawa Africa Association (SAA) exhibition booth attracted a significant daily flow of visitors, indicating a strong interest in international cooperation, Africa and agriculture. This marked SAA's first participation in the Global Festa, offering a valuable opportunity for engaging in meaningful discussions with stakeholders from research and international cooperation organizations, partners and the private sector. Additionally, it allowed us to raise awareness of SAA's initiatives among students and youth keenly interested in international cooperation and agriculture. The event also attracted many families with young children, who enjoyed the African flag quiz created by our staff.
In addition, in the Ministry of Foreign Affairs Photo Contest, a prominent feature of the Global Festa, Moses Nongoase, a Communications Officer of SAA-Nigeria won the Award of Excellence with his photograph capturing a group of women farmers in Nigeria's Nasarawa State, joyfully clutching parboiled rice and radiating smiles, under the caption "Delicious and Nutritious!" Moses had the privilege of delivering an in-person online commentary about his award on the main stage during the award ceremony, in the presence of a substantial audience.
SAA remains committed to collaborating with diverse partners in its mission to bolster agricultural development across Africa and promote sustainable food production. Simultaneously, SAA will seize opportunities like these to engage with society in Japan, facilitating a deeper understanding of international cooperation and Africa as a whole.
【Official Site】
Global Festa JAPAN 2023
https://gfjapan2023.jp/
SAA Publications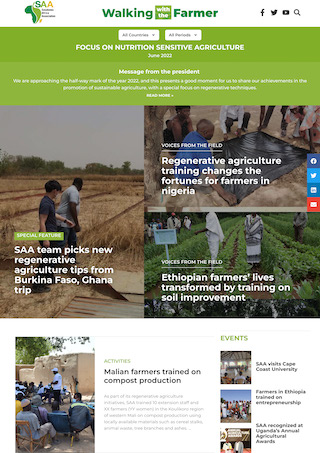 SAA publishes a bimonthly e-newsletter reporting on SAA activities.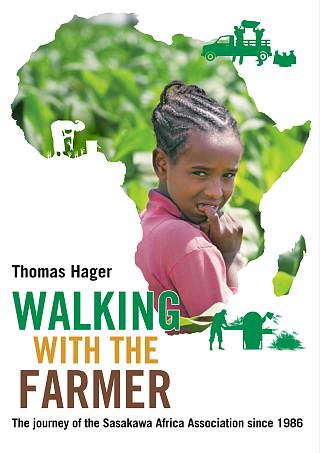 This book chronicles the history of SAA from its inception to the present.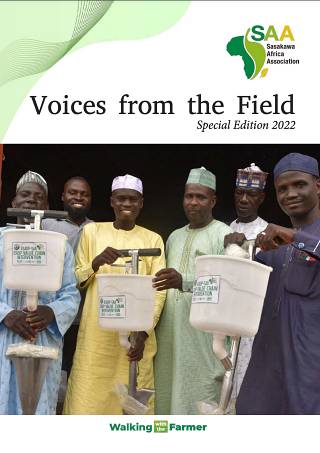 This is a special edition of the "Voices from the Field" articles.