SAA participated in the 13th Africa Food Systems Forum (AGRF) in Tanzania
NEWS
October.6.2023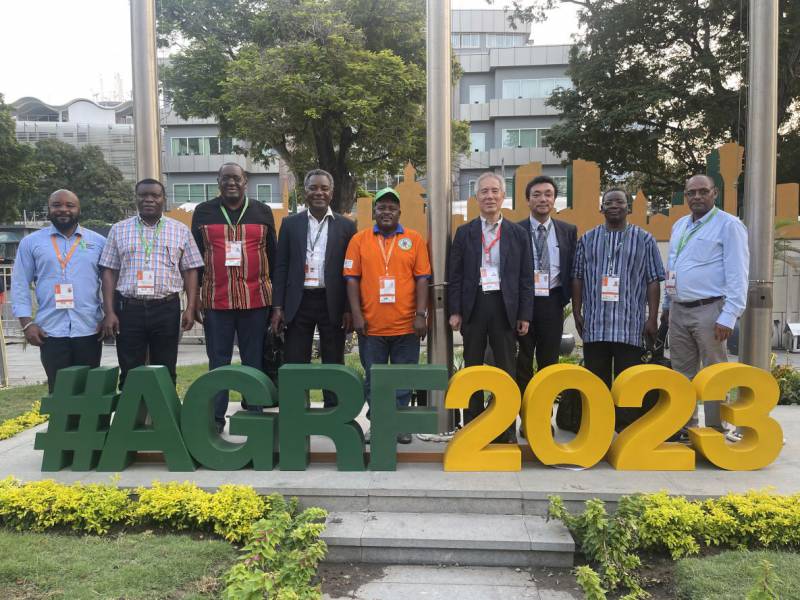 The 13th Africa Food Systems Forum, convened in Dar es Salaam, Tanzania from September 5-8, 2023, was a monumental convergence of Africa's leading minds, policymakers, and innovators. Under the theme "Recover, Regenerate, Act: Africa's Solutions to Food Systems Transformation," the event fostered profound discussions on the future trajectory of agriculture and food systems across the continent.
SAA's Vibrant Participation:
Sasakawa Africa Association (SAA) was prominently represented by a robust delegation. Leading the team were Hon Prof Ruth Oniang'o, Honorary Advisor, and Dr. Makoto Kitanaka, President. Notably, our esteemed Country Directors, Dr. Fentahun Mengistu (Ethiopia), Dr. Hamado Tapsoba (Mali), Dr. Godwin Atser (Nigeria), and Mr. David Wozemba (Uganda), actively contributed to the summit's deliberations, sharing their invaluable insights and experiences from their respective regions.
Hon Prof Ruth Oniang'o, Honorary Advisor, addressing her speech
Eng. Octavia Lasway (Right) shared memories of 'Sasakawa'
Touching Encouter with Eng. Octavia Lasway:
One of the most heartwarming moments at the SAA booth was the encounter with Eng. Octavia Lasway. He narrated a touching story about his father, who was an early beneficiary of an SAA project in the 1990s. This project, which promoted improved maize varieties and good agronomic practices in Rohombo district, Northern Tanzania, had a profound impact on his father's farming practices. So much so, that he earned the affectionate nickname 'Sasakawa' within his community, a testament to his exemplary adoption of SAA's promoted technologies. Eng. Octavia's story serves as a poignant reminder of the lasting impact of SAA's initiatives on individual lives and communities.
Key Insights for SAA:
The forum underscored the pressing need for policy incentives, comprehensive soil conservation, and restoration practices. Central discussions revolved around regenerative farming, youth engagement, resilient value chains, and policy reforms. The emphasis on financial empowerment, especially targeting women and youth-led agribusinesses, called for bolstered investments from both the public and private sectors.
Presidential Breakfast Session:
The breakfast session, orchestrated by TAAT and the CGIAR Excellence in Agronomy Initiative, was another highlight. Graced by former Presidents of Tanzania, including Dr. Jakaya Kikwete, the event saw Dr. Kitanaka delivering a keynote speech, where he reaffirmed SAA's unwavering commitment to transforming Africa's food system in tandem with like-minded organizations.
Learning and Networking:
Beyond discussions, the forum was a platform for learning and networking. SAA delegates, including our dedicated Country Directors, actively participated in various sessions, gleaning insights into the latest agricultural trends. Engagements with partners like AfDB and IFPRI further solidified SAA's esteemed position in the agricultural sector.
In summation, the 13th Africa Food Systems Forum was not just an event but an experience. The insights and connections forged will undoubtedly steer SAA's strategies and endeavors as we continue our mission to revolutionize food systems in Africa.
Official Site: Africa Food Systems Forum

SAA Publications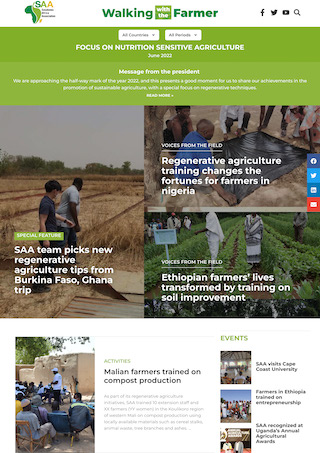 SAA publishes a bimonthly e-newsletter reporting on SAA activities.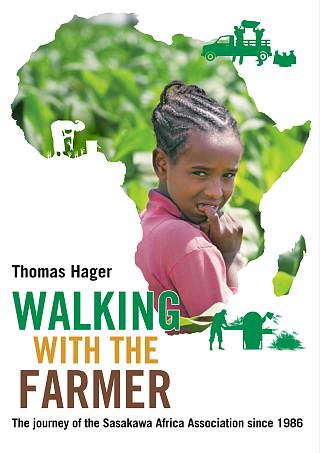 This book chronicles the history of SAA from its inception to the present.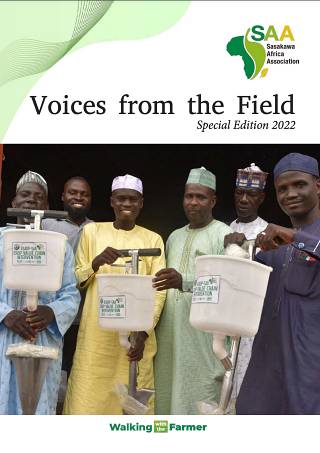 This is a special edition of the "Voices from the Field" articles.