The first issue of the KSADP/SAA Monthly Newsletter (ver. September) released
NEWS
October.12.2023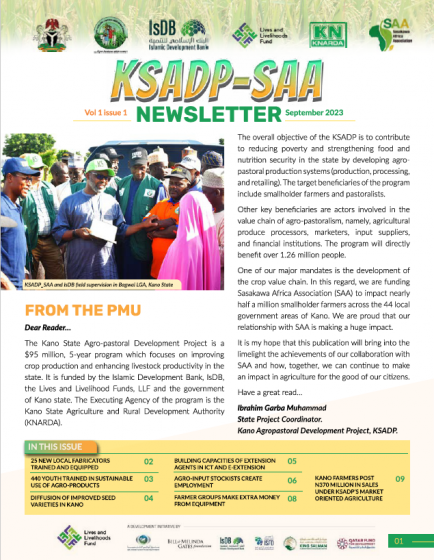 We are pleased to announce the release of the first issue of the KSADP/SAA monthly Newsletter, featuring a primary focus on the activities and progress of the Kano Agropastoral Development Project (KSADP)*, for the month of September.
The newsletter is available for download from the following link: 'KSADP-SAA Newsletter_September 2023'
*The Kano State Agro-pastoral Development Project (KSADP) is a 5-year program funded by the Islamic Development Bank (IsDB), the Lives and Livelihood Funds (LLF), and the government of Kano State in Nigeria. The project is implemented by SAA (Sasakawa Africa Association) in partnership with the Kano State government. It aims to enhance crop production and livestock productivity in Kano State while reducing poverty and improving food and nutrition security through the development of agro-pastoral production systems, including production, processing, and retailing.
Related article "Kano State Agro-Pastoral Development Project in Nigeria starts, targeting at 450,000 farmers"

SAA Publications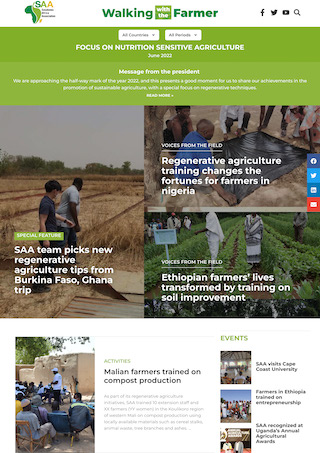 SAA publishes a bimonthly e-newsletter reporting on SAA activities.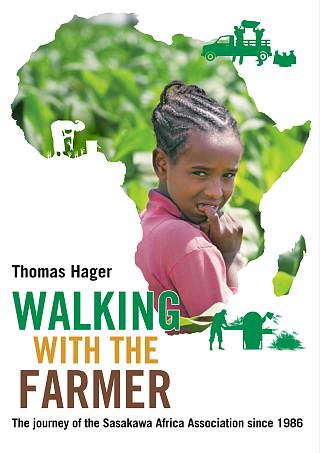 This book chronicles the history of SAA from its inception to the present.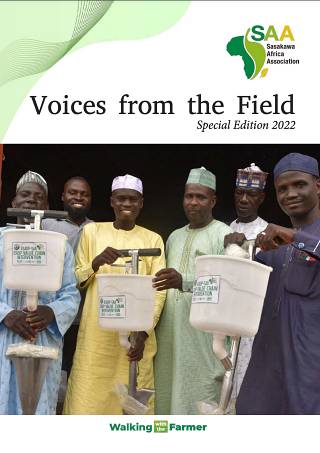 This is a special edition of the "Voices from the Field" articles.