SAA inaugurates Abuja office to enhance partnerships and engagement
NEWS
November.15.2023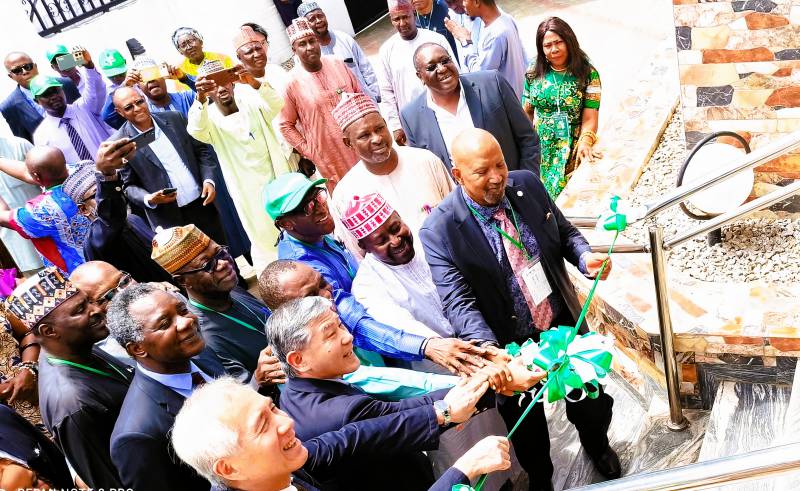 Dignitaries at the Commissioning of SAA Abuja Office in Nigeria, November 7, 2023.
Sasakawa Africa Association (SAA) has opened Abuja Office to strengthen collaborations and partnerships with stakeholders and policymakers in Nigeria.
At the office's inauguration ceremony held on 7 November 2023, SAA President Dr. Makoto Kitanaka highlighted the significance of this expansion. "The establishment of our Abuja office is a strategic step towards enhancing our presence and impact in Nigeria. Being in the capital, Abuja, brings us closer to key national partners and policymakers, enabling more effective collaborations and dialogues," he said.

Dr. Kitanaka reflected on the steady and focused growth of SAA's operations in Nigeria, which began in 1992 with the establishment of its country headquarters in Kano State. He emphasized the importance of the Abuja office in continuing this legacy of impactful work.
From left to right: Dr. Kitanaka (SAA President), Dr.Godwin Atser (SAA-Nigeria Country director), H.E. Ambassador Matsunaga
The event was graced by the Japanese Ambassador to Nigeria, H.E Kazuyoshi Matsunaga, commended the consistent contribution of SAA to food security in Nigeria's rural areas in the last 32 years. He commended the organization's consistent efforts in agricultural development and community empowerment.
Godwin Atser, the Country Director of SAA Nigeria, in his welcoming address, expressed his optimism about the new opportunities the Abuja office will bring. "This expansion into Abuja opens up new avenue for us to interact and engage with stakeholders in the agricultural sector, furthering our mission of improving agriculture and food security in Nigeria," he stated.
The Abuja office marks a new chapter for SAA in Nigeria, promising enhanced partnerships, greater stakeholder engagement, and a strengthened commitment to supporting the nation's agricultural sector.

For more information on the location and contact details of SAA's new Abuja office, please visit our website at https://www.saa-safe.org/wwa/location.html#Nigeria
Nigerian Tribune (online news media): Sasakawa opens Abuja office, promises deeper engagement with smallholder farmers

SAA Publications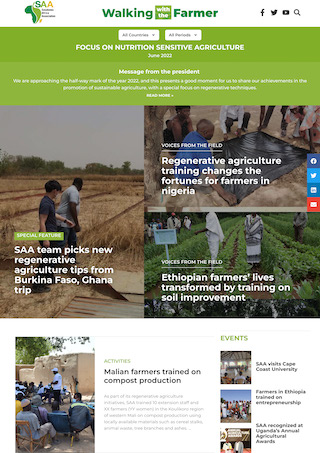 SAA publishes a bimonthly e-newsletter reporting on SAA activities.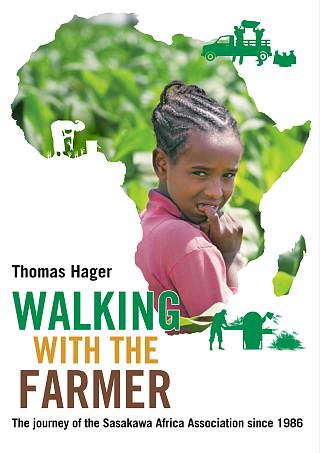 This book chronicles the history of SAA from its inception to the present.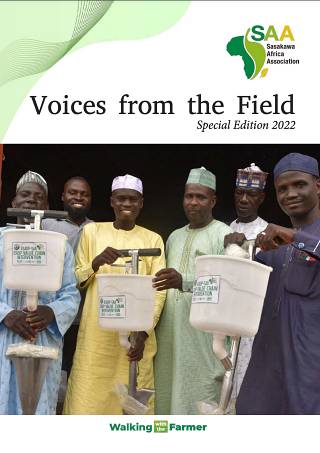 This is a special edition of the "Voices from the Field" articles.