Mr. Yohei Sasakawa received Honorary Doctorate
January.7.2013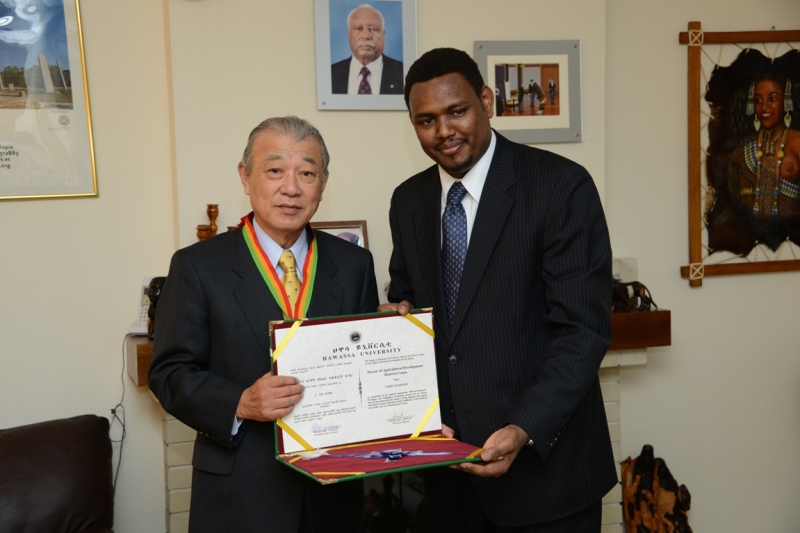 In recognition of his eminent attainments, Hawassa University in Ethiopia made Mr. Yohei Sasakawa, Chairman of the Nippon Foundation, "Doctor of Agricultural Development Honoris Causa" during the graduation ceremony held on July 14, 2012 at the University's main campus. Dr. Yoseph Mammo, President of Hawassa University, stated during the graduation ceremony that the Board of the University decided to Honor Mr Sasakawa for his leadership and commitment to make the world a better place, especially for smallholder farmers. His efforts to reduce poverty, improve welfare, and support agricultural and rural development in Africa are greatly commendable and appreciated.
The Ethiopian Ambassador to Japan, His Excellency Dr. Markos Tekle, handed over the Doctorate related certificate and medal to Mr. Sasakawa during a ceremony held on December 12, 2012 at the Ambassador's residence in Tokyo.
Sasakawa Africa Fund for Extension Education (SAFE), a sister organization of Sasakawa Africa Association (SAA), and funded by The Nippon Foundation, has been working with several agricultural universities and colleges in Africa to upgrade the technical skills and knowledge of mid-career extension staff. The SAFE initiative uses the regular academic set up as well as the distance education mode to offer B.Sc. and Diploma in Agricultural Extension and Education. More than 4,000 mid-career agricultural and rural development extension workers have benefited from the program since its inception in 1993. SAFE will celebrate its 20th. Anniversary in November 2013 in Ghana.
SAA Publications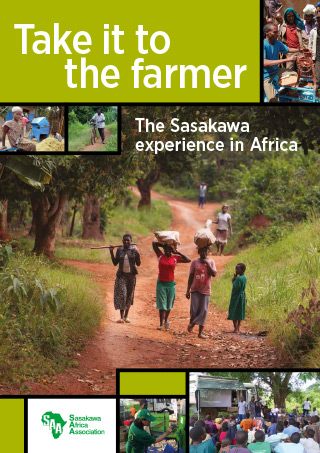 September.23.2016
Electronic version of SAA History Book is available here.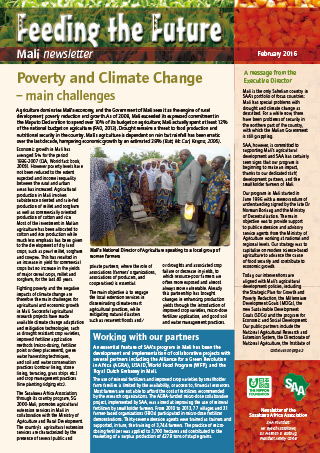 September.23.2016
Electronic versions of Feeding the Future are available here.
To be kept informed of Feeding the Future updates and news via e-mail or to order printed copies, please use our contact form here.