SAA renewed MOU with the Federal Ministry of Agriculture and Rural Development of the Republic of Nigeria
March.1.2013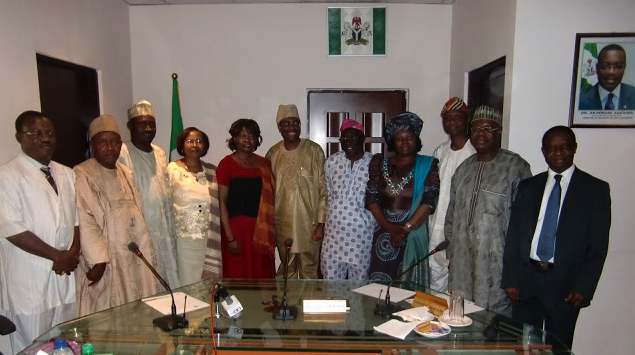 Sasakawa Arica Association (SAA) has agreed to develop an effective extension program model jointly with the Federal Ministry of Agriculture and Rural Development of the Federal Republic of Nigeria to implement some aspects of the country's Agricultural Transformation Agenda (FMARD-ATA) and a renewed MOU was signed in Abuja on 8th February 2013.

The renewed MOU indicates that FMARD and SAA would collaborate to transfer through trainings of improved postharvest handling and agro-processing improved agricultural knowledge and technology packages to extension workers and smallholder farmers for enhanced agricultural productivity and improved postharvest practices that will maximize their income. In addition to the capacity building of the extension workers, the program will create employment for women and youth in agricultural sector, through enhanced Public-Private Partnership, such as developing micro-finance scheme to improve farmers' access to agricultural inputs (improved quality seeds, fertilizer, and so on). Sasakawa Global 2000 Nigeria will play a major role in the implementation of the program that will ultimately improve food security and nutrition in Nigeria on a long-term basis.

So far, SAA has concluded MOU with 3 state governments (Adamawa, Jigawa and Gombe) as well as FMARD and currently activities are being implemented mainly in the northern part of Nigeria. However, with the renewed FMARD-SAA partnership, SAA will operate in 12 other states, cutting across the six geo-political zones in the country; working in commodity value chains (crops, livestock and aquaculture).
SAA Publications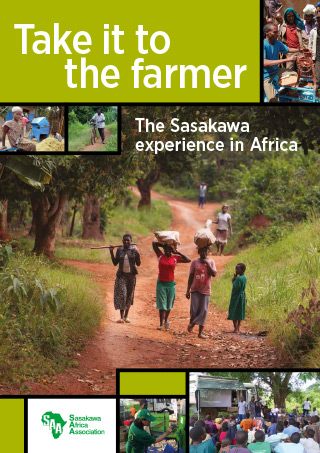 September.23.2016
Electronic version of SAA History Book is available here.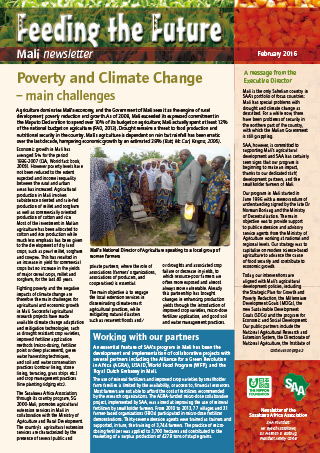 September.23.2016
Electronic versions of Feeding the Future are available here.
To be kept informed of Feeding the Future updates and news via e-mail or to order printed copies, please use our contact form here.