Visionary Award to SG200 Uganda
December.20.2013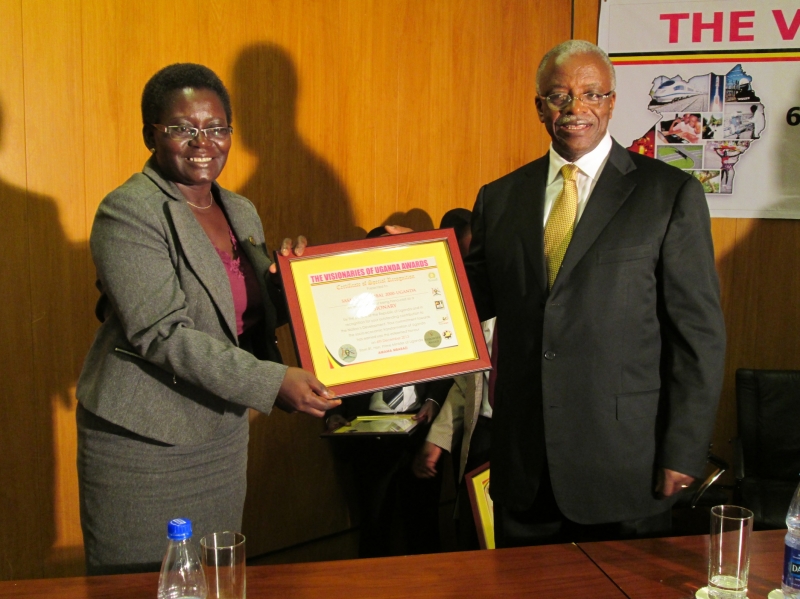 Rtn. Hon Prime Minister of Uganda, Amaama Mbabazi handing over the award to the Country Director-SG2000, Dr. Roselline Nyamutale
Sasakawa Global 2000 Uganda was honoured with the "Visionary of Uganda" award by the Government of the Republic of Uganda in recognition of her outstanding contribution to the Nation's Development through socio-economic transformation in Uganda.
This award was handed over to SG2000 team led by the Country Director, Dr. Roselline Nyamutale, at Serena Hotel Kampala on 6th December 2013 by the Rt. Hon. Prime Minister of Uganda, Amama Mbabazi, witnessed by the Deputy Country Director - Emmanuel Kayaayo, Hilary Rugemma - Theme Coordinator for Crop Productivity Enhancement and Ande Okiror - Theme Coordinator for Public Private Partnerships and Market Access.
SAA Publications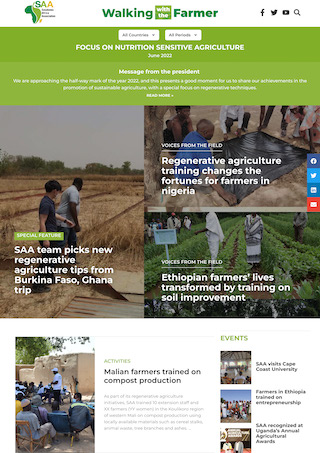 SAA publishes a bimonthly e-newsletter reporting on SAA activities.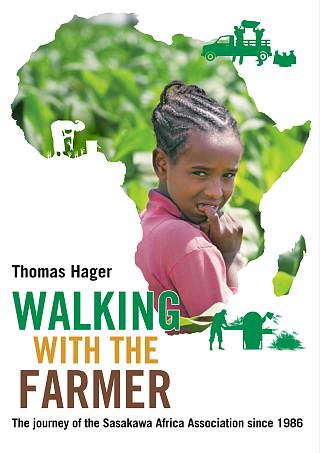 This book chronicles the history of SAA from its inception to the present.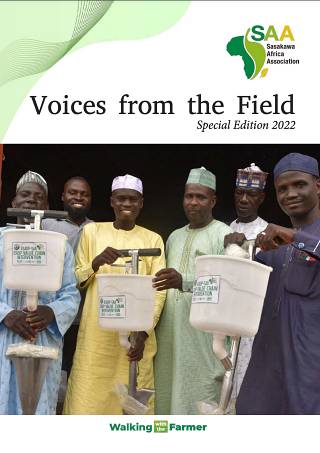 This is a special edition of the "Voices from the Field" articles.