The 2015 Conference on Postharvest and Agro-Processing Extension in Africa
March.18.2015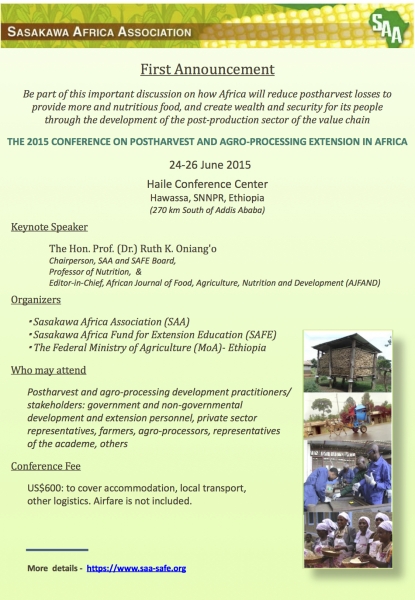 SAA, SAFE and Ministry of Agriculture (MoA) in Ethiopia will jointly organize a conference on postharvest and agro-processing extension in Africa at the Haile Conference Center in Hawassa, Ethiopia from 24 to 26 June, 2015. Be part of this important discussion on how Africa will reduce postharvest losses to provide more and nutritious food, and create wealth and security for its people through the development of the post-production sector of the value chain!
More details of program and registration will be announced later on our website: http://www.saa-safe.org
SAA Publications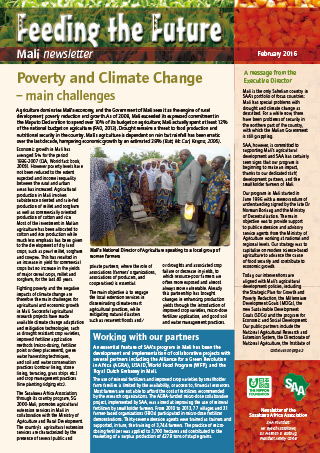 Electronic versions of Feeding the Future are available here.
To be kept informed of Feeding the Future updates and news via e-mail or to order printed copies, please use our contact form here.