Unity and Hard Work Does Pay Off: The Andinet Primary Cooperative
Ethiopia
June.23.2018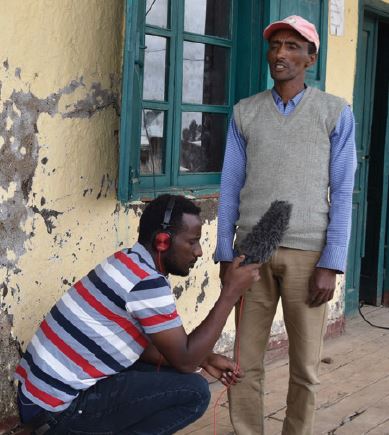 "What we mainly seek right now is more capacity building, to transfer skills to our members," said Bekele Tesfaye.
The Andinet Primary Cooperative can be found in the Debre Libanos woreda of the Dire Jibo kebele, North Shewa zone, in the Oromia region of Ethiopia.It was first established in 1977, although it wasn't until 2004 that a new organisational structure brought renewed vigour and focus to the group. What started as a modest collective of 51 people now has a membership of 854, including 650 men and 204 women, and a working capital of 750,000ETB, under the guidance of the Sasakawa Africa Association.
According to cooperative Chairman Bekele Tesfaye, and accountant and Treasurer Taye Zewdu, the cooperative now provides services including commodity supplies, purchasing and reselling grain from members, and accessing markets in cooperation with other unions.
"We provide agricultural inputs like fertilizer and modern seed varieties, working with the Ministry of Agriculture," said Taye. "We also facilitate loan access for union members – amounting to a total sum of 600,000 ETB – for their various needs, like buying fertilizers and seeds, which will enable them to obtain the required inputs for the next season on their own.
"The big grain storage"The big grain storage units we now possess are the results of our unity and hard work, and so too our modern grain milling machines. Farmers living around here do not have to travel far like they did before in search of a milling machine."
Demeke Tadele (left), the woreda's cooperatives affairs coordinator, praised the work of the Sasakawa Africa Association in supporting agricultural cooperatives in the area.
"In the course of two-and-a-half years in this woreda, much has been done by SG 2000 Ethiopia's Farmer Based Organisations (FBO) project, supporting and in partnership with six primary cooperatives. Among the main contributions have been organising training and experience sharing programs, and contributing computers, other office equipment, and money safe boxes.If Sasakawa continues with this capacity building and skills training, and the logistical support, we expect to achieve so much more."
SAA Publications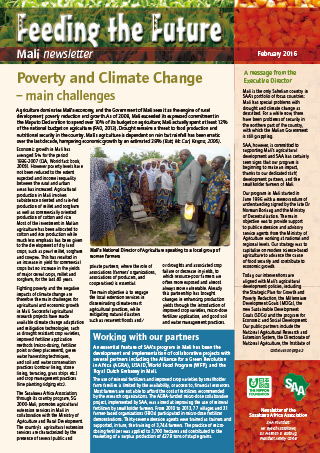 Electronic versions of Feeding the Future are available here.
To be kept informed of Feeding the Future updates and news via e-mail or to order printed copies, please use our contact form here.