Women at the Forefront of Model Cooperative
Ethiopia
November.27.2018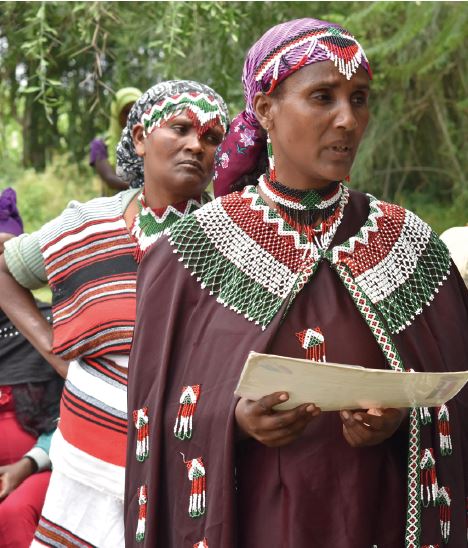 Fatouma Burka with the 'Model Cooperative' Certificate of Recognition awarded to the cooperative by the Oromia Regional State of Ethiopia
Fatouma Burka is treasurer of the Borata Arjo Grain Marketing Primary Cooperative Society in the Bubata Arjo kebele of the Oromia region, Ethiopia. The group was established in 2010 with 27 members, all but one of whom were women, and the following year were registered and certified by the cooperatives promotion office. Current membership has now surpassed one hundred members, ten of them men. They are now a member of the Uta Wayu Cooperative Union – one of the most successful unions in Ethiopia, with a very high business and profit profile.
Fatouma explains that her primary cooperative society is engaged in different business activities, including running a food store built by the group, and purchasing items such as cooking oil and sugar at subsidized prices and selling to cooperative members and the community.
"We received training from Sasakawa Global 2000 Ethiopia", said Fatouma. "All members have taken part in five days of training on basic business skills, and SG 2000 facilitated experience-sharing visits for us on service provision. Members have also received training on machine operation, enabling them to give services to the community, like maize shelling and threshing services."
"The first maize sheller we started with was provided by SG 2000.When Sasakawa was encouraged by the strength of us women and our productivity, we were further provided with a multi-crop thresher as part of the Sasakawa-World Food Program project in the area. We are now providing threshing service to three kebeles."
Explaining how SAA has supported the group's development and innovation, Fatouma said: "We have a thorough bookkeeping method for recording income and expenses – skills we've acquired from SAA training. Moreover, we have our own statutes. And, when the cooperatives promotion office does the annual audit, they always commend us for our impeccable record-keeping and management. We have even been able to buy shares from the Oromia bank. On top of that, we have also built our own warehouse."
Fatouma declared confidently: "We are empowered, and this is not the end. We will be moving forward and growing even more."
SAA Publications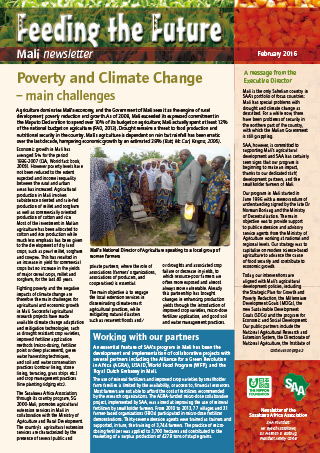 Electronic versions of Feeding the Future are available here.
To be kept informed of Feeding the Future updates and news via e-mail or to order printed copies, please use our contact form here.