<Short movie> SAA implementing Kano State Agro-Pastal Development Project (KSADP), Nigeria
Nigeria
October.12.2021
SAA is taking a part in Kano State Agro-Pastal Development Project (KSADP), Nigeria, for Crop Value-chain Development Component in partnership with Islamic Development Bank and Kano State Government, among others. The whole project is expected to reach 450,000 farmers in 44 LGAs for the 5 year project period.
The project aims to increase crop productivity and income of farmers through capacity building training. Private Sector, especially seed companies, off-takers and agro-processors will have a central role in the project. Postharvest-handling, climate smart agriculture and market linkage are also key activitiers.

Commodity involved includes maize, rice, sorghum, millet, onion, cabbage and tomato.
SAA Publications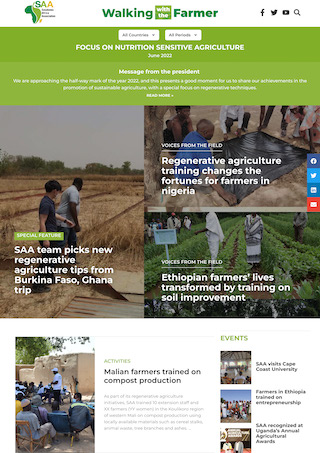 SAA publishes a bimonthly e-newsletter reporting on SAA activities.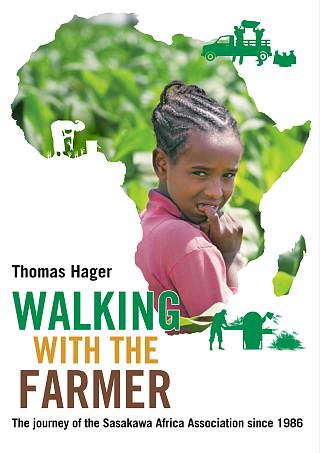 This book chronicles the history of SAA from its inception to the present.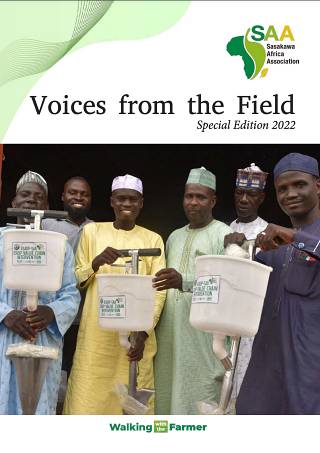 This is a special edition of the "Voices from the Field" articles.