From begging to production: The case of self-help group for the physically challenged in Billiri, Gombe State, Nigeria
Nigeria
December.8.2021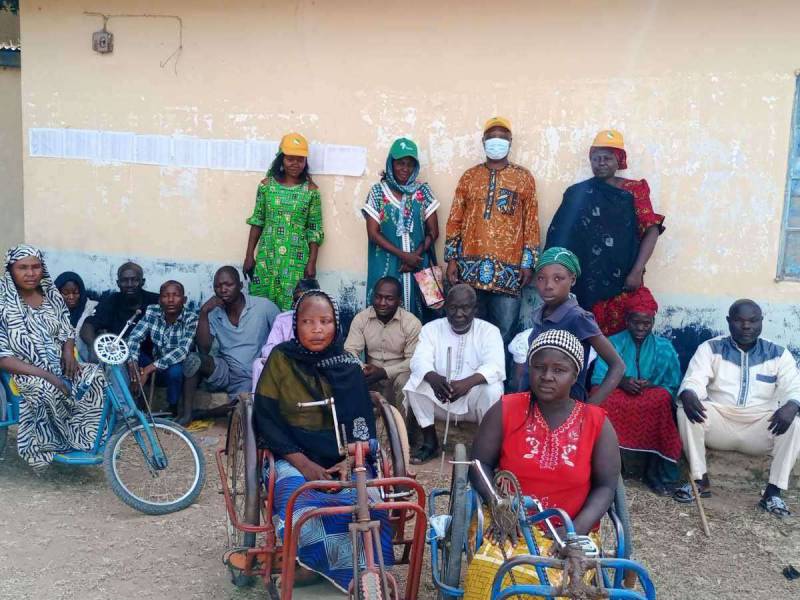 Physically Challenged Farmers MPCS Billiri in Gombe state is a group formed over a decade ago with the aim to support themselves in day-to-day wellbeing. Nevertheless, members continue to beg in the streets of Billiri town for survival until SAA's intervention in 2018, they were mobilised and sensitized on the benefits of self-help group.
The group consisting of 15 members (M8, F7) was trained by SAA in 2019, 2020 and 2021 on group dynamics management, agribusiness and collective market access and supported with COVID-19 palliatives in 2020 (8 bags of fertilizer, 4 litres of herbicides and 20kgs of improved maize seeds). With support from family members, the group harvested 2.5 metric tons which was enough for their families as testified by Mr John Emmanuel. As a result of the training on enterprise management, the group in 2019 cultivated 0.5Ha of maize and used the proceeds to buy three sheep in December 2019.

The group now is into rearing of both sheep and goats (3 goats and 6 sheep). The last beggar among the group stopped begging in April 2021. Apart from group enterprises, members individually engage in petty trading and poultry rearing instead of begging.
Mr John Emmanuel listed the following as the requirements for each member to continue being a part of the group:
Each member must keep poultry for family need and for business.
Each member must cultivate at least 0.5ha of cereal and some cowpea for the family.
The group will increase the number of ruminants until each member has a few to keep.
The group equally plan to procure a maize thresher for income generation, where youths will be employed as operators.
According to Mr Emmanuel, ''no member is seen in the street of Billiri town begging now". He said members can afford to eat good food as a result of their engagement in different enterprises apart from the group activities as advised by SAA. Madam Malata , a member of the group said ''the poultry we keep are not only for making money but we eat as well, she continued that our livelihood did not only improve financially but our diet too''
Some female members are engaged in hair plaiting and petty trading to support their family in sending their children to private schools as testified by Mrs Malata Obidah. She pointed out that prior to SAA intervention, all our children were attending public schools and feeding the family was a big challenge which forced them into begging. No member is a beggar now and we don't intend to go back to begging. Madam Blessing Yakubu added, ''we were wasting our time begging in the streets of Billiri town, humiliated by members of the community who consider us as nuisance but it is now over, am very happy''. Mohammed Usman added his voice by saying, ''our feeding has improved and our children are attending good schools unlike prior to SAA intervention where most of our children were either in public schools or not in school at all due to poor economic status of the members''.
Some of the challenges mentioned by the group includes lack of access to farmland close to their houses, high cost of rearing sheep and goats, difficulty in accessing funds from banks due their disabilities and lack of support from government.
SAA Publications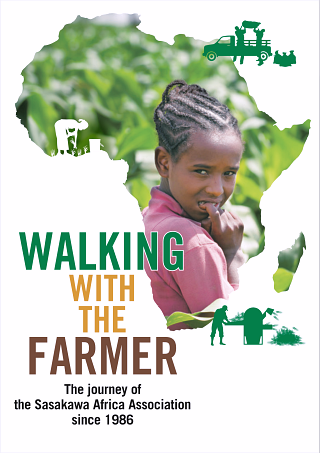 Electronic version of SAA history book, "Walking with the Farmer"is available here.