<Short movie> SAA implementing IMPACT Project in Ethiopia
Ethiopia
February.17.2022
The Improving Market-led Production of selected Agricultural Commodities in Targeted Woredas of Amhara and Tigray (IMPACT) project is a three-year (2018-22) project funded by AGRA and implemented by SAA, Techno Serve and Farm Radio International.
The overall goal of the project is to contribute to improvement of income and food security of smallholder farmers and their families. It is designed to increase productivity and strengthen access to output markets of wheat, teff and maize. It aspires to increase structured market-oriented production of target commodities value-chains in 20 woredas and 160 kebeles of the two regions.
SAA Publications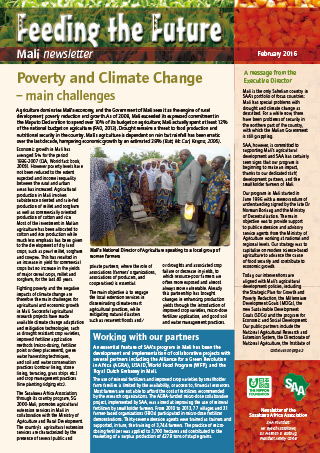 Electronic versions of Feeding the Future are available here.
To be kept informed of Feeding the Future updates and news via e-mail or to order printed copies, please use our contact form here.